"Book your room and boat trip to Gull Island for the summer"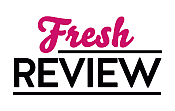 Reviewed by Clare O'Beara
Posted April 26, 2023

Romance Contemporary | Romance Small Town
Cate Ainsworth works in the hospitality industry, and she's busy during the summer months. It's all hands on deck in this small-town romance, SERENDIPITY BY THE SEA. This is the first in the Gull Island series about the Lowcountry of South Carolina and the barrier islands. Seafood restaurants are a must, and trips to catch fish or see wild dolphins.
Just dropping back home for a few weeks, maybe longer, is Knox Price, who left to pursue his dreams. He's now a nature photographer and well-traveled, but Gull Island draws him home when a relative needs help. His uncle's scheduled hip replacement means that someone is needed to staff the bait and tackle shop. Knox barely sets eyes on Cate again – she's hard at work in the guesthouse and hopes for a promotion – when he knows she still means a lot to him. Cate and he parted while they were young and starry-eyed, but they are both more mature and might be ready for a different outlook on life.
The hustle and bustle of the island summer, compared with the attitude the tourists have, that the island vacation means chilling out, made me laugh. Organising everyone is hard work, and it should look smooth. The modes of transport are limited, sometimes to golf carts, but a tour of establishments is ensured.
Cate starts out chronically running late, due to the ferry and traffic, but makes efforts to be nearer her work and less dependent on chance. Everyone in town likes her. The assumption seems to be that now Cate is here with Knox they will start a relationship, or restart, since everyone knows their business. That could be really annoying, if they were not looking for a lifestyle change in the middle of the tourist season. And Knox isn't keen to stay. He would potentially face a massive drop in earnings, but nobody considers this point. Knox does not take a single photo, even with a phone, and never comments on the quality of the light or what kind of distance lens he would need to snap wild birds. It's another case of some character having an interesting job and immediately stopping doing it, which is a pity as nature shots on Gull Island could be breathtaking. This is out of character, as a photographer is always thinking like a photographer.
Jennifer Vido dives in during the busy season for SERENDIPITY BY THE SEA and I hope she will continue to follow the seasons with this new series. If you want a pleasant summery romance with likeable characters and a great sense of place, book your room and boat trip to Gull Island now.
SUMMARY
Will a hopeless romantic on the verge of landing her dream job reconnect with her wanderlust ex-boyfriend for a second chance at love?

Cate Ainsworth is poised to land her dream job when an ex-boyfriend-the guy she once loved who left town with no explanation-returns to their Lowcountry hometown. Their long-denied attraction tugs her in a new direction, but will she risk everything for a second chance at love?

A freelance photographer, Knox Price seeks adventure, not commitment. Back in town to care for his uncle gets complicated when he crosses paths with Cate, igniting a spark he can't ignore. But can he confess the truth about why he walked away?
Excerpt
Cate maneuvered into the parking lot adjacent to the main road, jumped out of her car, and headed for the employee golf carts used as a means to get around the grounds. Taking the first available, she hurled the little cart in the direction of Guest Services. Whizzing past beachgoers sporting island T-shirts, she spied customers coming out of Novel Ideas, the island's long-standing, secondhand bookstore.
Slowing at the curve in front of Island Scoop, Cate wished for a cool treat to reward her sweet tooth. The strong aroma of steaming coffee alerted her to a few visitors coming out of The Wise Owl, sipping cups of morning brew. Blocking her view, they strolled along the path toward the boardwalk. Their telltale bronzed skin and relaxed demeanor signaled the end of their stay. Cate couldn't blame them for wanting to linger, but she was in a hurry.
When they finally set out, she zipped her cart into the only open parking spot. Cate entered the building and scooted by the buzzing groups now congregating in front of the shiny Guest Services counter, careful not to make eye contact. She shifted her belongings to cover up her navy polo embroidered with the Gull Island insignia to ward off unwanted conversation until she could get settled and prepared to offer assistance.
---
What do you think about this review?
Comments
No comments posted.

Registered users may leave comments.
Log in or register now!