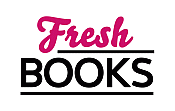 Cuddle up with a great read in November
"Cowboys and Christmas - what could be better?"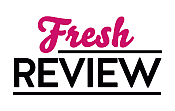 Reviewed by Annetta Sweetko
Posted October 13, 2022

CHRISTMAS EVE COWBOY is a fantastic offering by three well-known, best-selling authors that will get you into the Christmas spirit with a few laughs, a few tears, and maybe humming a couple of Christmas songs.
Once Upon a Lawman is Diana Palmer's holiday offering and brings a taciturn F.B.I agent with a case to solve and a nurse who could change his mind for the holidays, but she is reluctant to tangle with a guy who carries a gun for a living. This is a typical Diana Palmer read - and that is said with a more than positive inflection. Her writing skills will have you living and breathing the danger, drama, and holiday spirit and you will know love will have its way.
Christmas Creek Cowboy, by Delores Fossen is a different look at hating the holidays. Sheriff Calen Jameson and his best friend Emmy Kendrick share a dislike for the day as they caught their ex's cheating in with each other as an elf and Santa. The best friends find a ton of mail that Calen's father had not delivered in the attic of her newly bought home (Calen's father's old house). This brings a lot of worry as some of the things that might be in that mail makes a few people uneasy including Emma. Hounded by those people, humbugging the past and find themselves hoping that they can be best friends and fall in love. This is a fantastic read, that will have you going as fast as you can because you know they will get together but how will it happen and what is going to happen to the mail!
Coming Home For Christmas by Kate Pearce finds Lucy Smith, trying desperately to keep her grandmother's B&B going and when Caleb Erickson shows up at her door, she is sent back to her high school days. There in the flesh and blood is her old crush ... one who didn't know she existed. Oh - well she can make cookies and let him wait out the storm. He has come home because he is burning out and just might want a change - could that change include Lucy? This is a sweet second chance type romance. Though Caleb didn't know about her crush on him he finds the grown-up Lucy to be very, very attractive. She's still a bit "in love" with the memory of him and could quickly go for reality. They both end up helping the other make decisions that they are sure are right for the future and you can bet it will be together.
If you enjoy holiday stories get your hands on CHRISTMAS EVE COWBOY. These three short stories will most definitely have you dreaming of the holidays - or maybe just dreaming of cowboys!
SUMMARY
Headlined by the legendary storyteller Diana Palmer, this Christmas, the best kind of trouble comes in threes: Three bestselling authors. Three stories of holiday romance. And three rugged cowboys who are ready for love—whether they know it yet or not.

Snow is falling, and when it comes to love, so are these rugged, gorgeous cowboys, in a romantic holiday collection from three bestselling authors . . .

ONCE THERE WAS A LAWMAN * Diana Palmer
FBI agent Thomas Kincaid Jones has soured on love and Christmas, but Annalisa Davis could change all that. Except the lovely nurse isn't looking to get involved with someone whose job requires a gun on his hip. And Tom has a case to solve that has nothing to do with love. Yet the spirit of the holidays just might spark a lifetime connection . . .

CHRISTMAS CREEK COWBOY * Delores Fossen
In Christmas Creek, Texas, folks go all out for the holidays, but Sheriff Calen Jameson is too busy commiserating about cheating exes with his best friend, Emmy Kendrick. Calen always thought their bond was too precious to risk, yet maybe it's time to start making some changes . . . by firing up the heat with Emmy.

COMING HOME FOR CHRISTMAS * Kate Pearce
Lucy Smith thinks Santa has outdone himself when Caleb Erickson shows up at her B&B. In high school, Caleb was oblivious to her crush. But while they wait out a snowstorm, he's discovering she may be the gift he never knew he wanted . . .
---
What do you think about this review?
Comments
No comments posted.

Registered users may leave comments.
Log in or register now!