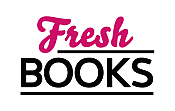 Best reads for September
Delores Fossen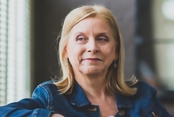 Blogging at Fresh Fiction
Delores Fossen | 20 Questions: TANGLED UP IN TEXAS
February 25, 2020
1--What's the name of your latest release? TANGLED UP Read More...
Delores Fossen | Exclusive Excerpt: SAFETY BREACH
November 18, 2019
Kellan tried to shut out the chatter and noise in the squad room so he could volley his attention be­tween the live Read More...
USA Today bestselling author Delores Fossen is a former Air Force officer who's sold over 100 novels. She's received the Booksellers' Best Award for romantic suspense, the Romantic Times Reviewers' Choice Award and was a finalist for the Rita ®.
Log In to see more information about Delores Fossen
Log in or register now!
Series
Appaloosa Pass Ranch | Coldwater Texas | Lone Star Ridge | Last Ride, Texas
Books:
The Last Noel & Secret Surrogate, November 2021
Mass Market Paperback / e-Book
Christmas at Colts Creek, November 2021
Last Ride, Texas #2
Mass Market Paperback / e-Book
Honor's Promise and Dade, October 2021
Paperback / e-Book (reprint)
On Dangerous Ground, August 2021
Mass Market Paperback / e-Book (reprint)
The Cowboy's Watch, July 2021
e-Book
Safeguarding the Surrogate, July 2021
Mercy Ridge Lawmen #2
Paperback / e-Book
Spring at Saddle Run, June 2021
Last Ride, Texas #1
Mass Market Paperback / e-Book
Tempting in Texas, February 2021
Lone Star Ridge #4
Mass Market Paperback / e-Book
Deception Lodge & Expecting Trouble, October 2020
Mass Market Paperback / e-Book
Hot Summer in Texas, September 2020
e-Book
His Brand of Justice, September 2020
Longview Ridge Ranch #4
e-Book
Wild Nights in Texas, September 2020
Lone Star Ridge #3
Mass Market Paperback / e-Book
Chasing Trouble in Texas, May 2020
Lone Star Ridge #2
Mass Market Paperback / e-Book
Tangled Up in Texas, March 2020
Lone Star Ridge #1
Mass Market Paperback / e-Book
A Threat to His Family, January 2020
Mass Market Paperback / e-Book
Safety Breach, December 2019
Longview Ridge Ranch #1
Paperback / e-Book
A Coldwater Christmas, October 2019
Coldwater Texas #4
Mass Market Paperback / e-Book
Sweet Summer Sunset, July 2019
Coldwater Texas #3
Mass Market Paperback / e-Book
Hot Texas Sunrise, April 2019
Coldwater Texas #2
Mass Market Paperback / e-Book
Under the Cowboy's Protection, February 2019
The Lawmen of McCall Canyon #4
e-Book
Lawman with a Cause, January 2019
Lawmen of McCall Canyon #3
e-Book
Against the Sun, October 2018
Mass Market Paperback / e-Book (reprint)
Lone Star Christmas, October 2018
Coldwater Texas #1
Paperback / e-Book
The Last Rodeo, July 2018
A Wrangler's Creek Novel #9
Mass Market Paperback / e-Book
Texas-Sized Trouble, February 2018
Mass Market Paperback / e-Book
Cowboy Country, January 2018
Mass Market Paperback / e-Book
Branded as Trouble, July 2017
Mass Market Paperback
Lucas, April 2017
The Lawmen of Silver Creek Ranch #12
Hardcover / e-Book
No Getting Over a Cowboy, April 2017
Mass Market Paperback
Those Texas Nights, January 2017
A Wrangler's Creek Novel
Paperback / e-Book
Six-Gun Showdown, July 2016
Appaloosa Pass Ranch #5
Paperback / e-Book
Lone Star Nights, June 2016
Mass Market Paperback
The Marshal's Justice, April 2016
Appaloosa Pass Ranch #4
Paperback / e-Book
Texas on My Mind, March 2016
e-Book
The Deputy's Redemption, February 2015
Paperback
Coming Home For Christmas, November 2014
Paperback / e-Book
His to Possess, October 2014
e-Book
Shivers Box Set Vol. 3, July 2014
e-Book
Outlaw Lawman, June 2013
Marshals of Maverick County
Paperback / e-Book
Standoff at Mustang Ridge, January 2013
Paperback / e-Book
Unexpected Father & Legally Binding, April 2011
Paperback
GI Cowboy, April 2011
Daddy Corps
Paperback
The Texas Lawman's Last Stand, January 2011
Paperback
The Mommy Mystery, July 2010
Mass Market Paperback
Daddy Devastating, June 2010
Mass Market Paperback
The Baby's Guardian, May 2010
Mass Market Paperback
The Intrigue Collection, February 2010
Paperback
Shotgun Sheriff, February 2010
The Silver Star of Texas: Comanche Creek
Mass Market Paperback
Christmas Guardian, October 2009
Texas Paternity
Mass Market Paperback
Secret Delivery, March 2009
Texas Paternity: Boots and Booties
Mass Market Paperback
Expecting Trouble, February 2009
Mass Market Paperback
Branded By The Sheriff, January 2009
Mass Market Paperback
Security Blanket, October 2008
Texas Paternity
Mass Market Paperback
Questioning The Heiress, July 2008
The Silver Star of Texas: Cantara
Mass Market Paperback
The Horseman's Son, March 2008
Five-Alarm Babies
Paperback
Newborn Conspiracy, February 2008
Five-Alarm Babies
Paperback
The Christmas Clue, November 2007
Five-Alarm Babies
Paperback
Stork Alert, August 2007
Five-Alarm Babies
Mass Market Paperback
Undercover Daddy, May 2007
Miniseries: Five-Alarm Babies
Paperback
Trace Evidence in Tarrant County, February 2007
Miniseries: The Silver Star of Texas
Paperback
Covert Conception, October 2006
Paperback
The Cradle Files, July 2006
Paperback
Unexpected Father, April 2006
Paperback
Secret Surrogate, January 2006
Harlequin Intrigue 895
Paperback
Peekaboo Baby, September 2005
Paperback
Mommy Under Cover, February 2005
Paperback