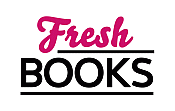 Sweet Reads in February
Pony, October 2022
by R. J. Palacio

Knopf Books for Young Readers
Featuring: Mittenwool; Martin Bird; Silas Bird
304 pages
ISBN: 0553508113
EAN: 9780553508116
Kindle: B094Z6WZQQ
Hardcover / e-Book
Add to Wish List

Purchase
"A stray white-faced pony is just one of the big characters in this YA Western"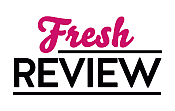 Reviewed by Clare O'Beara
Posted January 25, 2023

Young Adult Fantasy | Young Adult Historical | Young Adult Coming of Age
1860 Ohio is the setting for a historical fiction and ghost story for young adults. Silas Bird is only twelve but grows several years' worth of experience during this adventure. He lives with his Pa, an inventor, and bootmaker, in their cabin outside town. Mittenwool is his imaginary friend or young-looking ghost friend, he is not sure which. They don't need anyone else until the night three strangers arrive.

PONY starts with the ominous riders demanding that Martin Bird accompany them to their leader and hideout. While Pa is known for producing early versions of photos, along the lines of daguerrotypes, this doesn't seem enough reason to threaten him. Pa goes along on the promise that the men will leave his son alone, and have him back in a week. But the next day, Silas does his chores, mounts the stranger's white-faced pony that got loose and wandered up to the yard, and sets out to see if he can locate his Pa. Mittenwool walks alongside, but keeps reminding Silas that he is supposed to stay at home.

The dangers grow fiercer and more frequent. I could have done without the horrors in the forest and marsh, but we are being shown that Silas is, like his Scots ancestors, sensitive, and he can see uneasy shades. This makes it a little easier to accept some of the stories. Some readers may decide to skip these passages and they won't be losing much, but it adds context to the location history. Silas will eventually learn that sometimes you do need other people, and they need you.

The eponymous Pony is an Arabian, a small but tough and intelligent horse breed, contrasted with larger horses and draught horses. Pony provides a lot of assistance on the dangerous journey, and doesn't flinch from rifle fire. Many young readers will close the book wishing for a pony just like this one. However, he is hard-earned.

American readers may be more familiar with the other works of R. J. Palacio, whose first novel was called Wonder. PONY is carefully written, to draw on much research into the Midwest and early methods of photography, and several such photos are included, so we can see what the characters might have looked like and how they might have dressed. The threads of the story are also developed and tied up at the end. This is an unusual fantasy Western adventure, well worth a read, and brim-full of character.
Learn more about Pony
SUMMARY
Twelve-year-old Silas is awoken in the dead of night by three menacing horsemen who take his father away. Silas is left shaken, scared, and alone, except for the presence of his companion, Mittenwool . . . who happens to be a ghost. When a pony shows up at his door, Silas makes the courageous decision to leave his home and embark on a perilous journey to find his father. Along the way, he will face his fears to unlock the secrets of his past and explore the unfathomable mysteries of the world around him.

---
What do you think about this review?
Comments
No comments posted.

Registered users may leave comments.
Log in or register now!