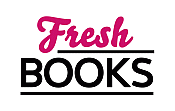 Cuddle up with a great read in November
"Three romantic moments in one book"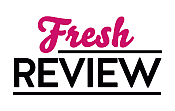 Reviewed by Sandra Wurman
Posted August 21, 2022

A guilty pleasure for sure. I have a very eclectic taste in reading and music for that matter. I like some country, love the Beatles, ABBA, and Mommas & Poppas but also adore Meatloaf. Well in books and authors I have developed quite an interesting range of favorites. Some folks don't understand my delight in reading Harlequin novels. In brief, let me say I've never met a Diana Palmer story that I haven't fallen in love with. She is an unabashed romantic. And Diana Palmer's books always pair up some dainty female with a larger-than-life guy. Swoon-worthy.
CHRISTMAS EVE COWBOY is a compilation of seasonal tales written by three authors. Diana Palmer is the first at-bat with ONCE THERE WAS A LAWMAN. And she paired up two lovely characters that needed pairing more than anyone can imagine. Tom and Annalisa live pretty much alone for most of their time. Tom as an investigator travels too much to allow for much of home life. Annalisa works evenings as a nurse and so her downtime doesn't allow for much social life. Neither feels as if they are missing out on much until they meet. They share a common love – taking care of people. Just different approaches. The bottom line both are weary of involvement or relationships. Annalisa likes her friends and small town. Tom is used to the almost impersonal nature of the big city. They develop a unique friendship while Tom investigates a kidnapping and murder. Both know this will expire soon.
The second tale is CHRISTMAS CREEK COWBOY by Delores Fossen which takes place in a town that is like a Christmas postcard. Everything in Christmas Creek has a decidedly seasonal reference. No bah humbug, with two notable exceptions who just happen to be the central characters. Emmy and Calen, best friends forever spent the last year recovering from failed relationships. There is some mysticism concerning bags of mail never distributed by Calen's dad. Discovered in his dad's attic by new owner Emmy. Dilemma. What to do with mail that has been sitting there for years? Waiting for the postal service to provide directions is causing problems with some town folk. Gossip spreads quickly in small towns and Calen, as sheriff, finds himself in a slew of awkward situations.
The third story, COMING HOME FOR CHRISTMAS is by Kate Pearce. This is Caleb and Lucy's story. Pretty darn cute if you ask me. And perfect for a sweet homecoming tale. Caleb left to make his way in the world – well that and to escape from an emotionally draining relationship with his father. His mom had been the go-between but now that she is gone there remain too many unresolved issues. Lucy, on the other hand, came back home to run the B&B she inherited from her grandmother. Lucy was the annoying little sister of Caleb's best friend Dan. But time has changed a lot of things including the fact that Lucy was no longer annoying. You get the picture.
So if you are looking to sit back and relax with three wonderful heartwarming stories then look no further than CHRISTMAS EVE COWBOY. The stories are written by the best romance authors around. The stories are guaranteed to leave you with a smile on your face. Enjoy.
SUMMARY
Headlined by the legendary storyteller Diana Palmer, this Christmas, the best kind of trouble comes in threes: Three bestselling authors. Three stories of holiday romance. And three rugged cowboys who are ready for love—whether they know it yet or not.

Snow is falling, and when it comes to love, so are these rugged, gorgeous cowboys, in a romantic holiday collection from three bestselling authors . . .

ONCE THERE WAS A LAWMAN * Diana Palmer
FBI agent Thomas Kincaid Jones has soured on love and Christmas, but Annalisa Davis could change all that. Except the lovely nurse isn't looking to get involved with someone whose job requires a gun on his hip. And Tom has a case to solve that has nothing to do with love. Yet the spirit of the holidays just might spark a lifetime connection . . .

CHRISTMAS CREEK COWBOY * Delores Fossen
In Christmas Creek, Texas, folks go all out for the holidays, but Sheriff Calen Jameson is too busy commiserating about cheating exes with his best friend, Emmy Kendrick. Calen always thought their bond was too precious to risk, yet maybe it's time to start making some changes . . . by firing up the heat with Emmy.

COMING HOME FOR CHRISTMAS * Kate Pearce
Lucy Smith thinks Santa has outdone himself when Caleb Erickson shows up at her B&B. In high school, Caleb was oblivious to her crush. But while they wait out a snowstorm, he's discovering she may be the gift he never knew he wanted . . .
---
What do you think about this review?
Comments
No comments posted.

Registered users may leave comments.
Log in or register now!