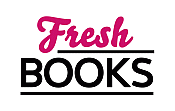 Summer reads begin in June!
"Horses go missing and a suspicious death occurs at Sun City West"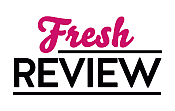 Reviewed by Clare O'Beara
Posted June 18, 2022

Mystery Private Eye | Mystery Woman Sleuth
Sophie "Phee" Kimball stars in another lively outing for the residents of Sun City West. I previously read BROADCAST 4 MURDER and this instalment follows immediately in the Sophie Kimball Mystery series. SADDLED UP 4 MURDER has a similar cast and antics to the earlier book, so if you enjoy the series you'll be in for a picnic.
The book club ladies in the retirement community where Sophie's mom Harriet lives, are discussing a local deli worker known as the "deli-witch". This nickname seems mean, but the lady in question, Billie C, is a practicing Wiccan. However, she is also grouchy. Nobody is quite sure how a person on her income can trade an elderly Oldsmobile for a nice SUV, and this becomes a relevant question after the body of Billie C is found at the base of the library bell tower. Foul play isn't automatically suspected but becomes more likely as the investigation continues.
A smorgasbord of other issues fills the pages. A sendoff is being held for the winter's last snowbirds, who are leaving the town to its permanent residents. As Phee used to live in Minnesota, and returned to be near her retired mother, she can see both sides of the picture. Phee gets roped in to help the folks at the retirement community, but she has a respectable boyfriend, and a job at the private investigation firm Williams Investigations. Horse theft is their latest case, hence the book title. Sad to say for horse lovers like me, we hear far more about horses going missing than we see of horses. The star animal is again Harriet's dog Streetman, a Chiweenie with the personality and energy of a dog several times his size.
Sun City West is a busy location, and this time Phee gets out of town too, into the rough countryside terrain. Who knows what happens on the mountainous backroads? The police and agricultural departments looking for stolen horses have a great deal of ground to cover. Any clue the PIs can turn up will help. The action is set pre-Pandemic, and I imagine many series in the future will suddenly jump to post-Pandemic; I've already read one like that. Mysteries would be too hard to solve if everyone was sitting at home. Grab a slice of the action with SADDLED UP 4 MURDER by J.C. Eaton, and see if you can string the clues together before Phee and her friends.
SUMMARY
With a killer on the loose and horse thieves plaguing the area, it's up to Sophie "Phee" Kimball to corral the clues and bring an outlaw to justice . . .

Spring is in the air as Sun City West gears up for its annual Bye Bye Birdie festivities, when residents bid a fond farewell to the snowbirds and happily reclaim the town for themselves. But planning comes to a screeching halt when the town curmudgeon plummets to her death from the library bell tower and sheriff's deputies suspect foul play. With the celebration on hold—and Phee's mother worried that she won't get her moment in the spotlight on a local TV show slated to cover the event—Phee is thrust into the role of sleuth once again to find the killer.

As Phee soon discovers, there's no love lost between the town and the unfortunate victim, and with the clock ticking and virtually everyone a potential suspect, she's got her work cut out for her. Then a passel of horseflesh goes missing, and Phee starts to think the two crimes might be connected. With the town on edge and high noon approaching, she'll have to wrangle with a band of daring desperados and lasso a lawbreaker who's dead set on sending her to boot hill . . .
---
What do you think about this review?
Comments
No comments posted.

Registered users may leave comments.
Log in or register now!