"An escape room game in Kent holds a chilling secret"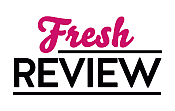 Reviewed by Clare O'Beara
Posted December 9, 2021

Mystery Police Procedural | Thriller Serial Killer | Thriller Psychological
Tense. Disturbing. Gripping. All the terms that may apply to a thriller but not often to a police procedural set in Britain. LETHAL GAME brings elements of Hunger Games to a serial killer hunt. This is the second in a series about DI Joel Norris and while I hadn't read the first, enough is said to let us know how characters were affected. Sometimes the officers resolving crime reports have personality clashes, and in this case, they don't know one another well, but they need to work together fast.
A rural, lightly populated landscape in Kent, near the coast, sets the scene as we open with a deadly race between two abducted young women. They have been told that one winner will be allowed to go home, and the loser—will not. Would you do everything in your power to play by the rules if it meant you could win and leave? The twisted mind behind this cruel entertainment continues to abduct people and threaten families in order to enforce co-operation. The police are tracking reports of missing persons and suspicious camera footage, but always seem to be a step behind the criminal.
Fans of procedurals will be familiar with the strings of initials used by those in the job, the internal politics, and turf wars between Major Crimes Squad, Drugs Squad, and local stations. Kent is shown as lightly staffed by comparison to a city, which keeps pressure on our squad and reduces the cast list. DS Lucy Rose has an unsavoury personal connection, someone she used to like but now despises. I thought too much was made of this at a time when all her concentration ought to have been towards major crimes. Her boss, DI Norris, is on his second time leading a major case investigation but doesn't hesitate to do the legwork.
While reading I just had to put the book down several times and go do something more cheerful. This really is bleak. But gripping, yes. I wanted to finish that story. Charlie Gallagher, a police officer, writes a mean thriller and has also done his homework about many of the scientific advances which aid in detection. The result is a powerful narrative with some gruesome scenes. But we find that it's teamwork and society against one warped mind, so ultimately the strength lies with the majority, with all of us. LETHAL GAME will certainly make you think about what kind of entertainment we support, from escape rooms to violent videos, and what the outcomes for viewers and players might be in the longer term.
SUMMARY
He knows your name. Where you live. The car you drive.
If you don't play, your family will die. If you lose, you will.
When DI Joel Norris and DS Lucy Rose begin investigating the death of a young woman, murdered on a quiet country lane, they can't imagine what lies ahead.
This killer uses his victims like chess pieces in a life-sized contest, with the highest stakes imaginable.
Now Norris and Rose are pawns at the mercy of a twisted rulebook.
Can they beat him at his own game before the next round begins and more innocent lives are taken?
A totally addictive, edge-of-your-seat, crime-thriller that will leave you breathless. Perfect for fans of Cara Hunter, Ian Rankin and Stuart MacBride.
---
What do you think about this review?
Comments
No comments posted.

Registered users may leave comments.
Log in or register now!