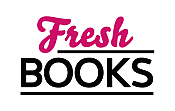 Your starred reads for December are here!
"Three sisters need to draw on their stocks of courage"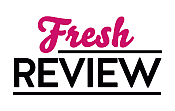 Reviewed by Clare O'Beara
Posted November 18, 2021

Dordogne, also known as the Perigord Noir, sits under a cloud. Helene, a nurse, is the eldest of the Baudin sisters who live in a house outside town. They are DAUGHTERS OF WAR. Elise runs a cafe with minimal supplies, for the Nazis occupy her country. Florence gardens, and preserves herbs, artichokes, and walnuts to keep them through winter. The troops demand as many potatoes, sacks of corn, and other crops as can be provided.
Sainte-Cecile, 1944, is the location for a tale of terror, violence, bravery, and even love. Quite early in the story, I felt it was more like a farce, with a German hiker on leave, a German youth deserter, and a British SOE man (Special Operations Executive, a spy and behind the scenes saboteur) all arriving at the house. A stage play would have had them popping in and out of cupboards and drawing-room windows as the girls hid the men from one another. But this of course was a deadly serious narrative. I can't really see the sisters agreeing to conceal a deserter who was going to impel a search. Not when one of the family is with the Maquis, the local resistance force, and they regularly help the Allies, get relayed radio messages, and so on. This was life or death, not just for themselves, but for others like the local doctor, who treated wounded men.
I've previously read women's fiction by Dinah Jefferies including THE TEA PLANTER'S WIFE, which covers the families of British tea planters in India – excellent looks at lifestyle contrast and landscapes, food and drink, as well as character studies. Repeated in DAUGHTERS OF WAR we see the gorgeous wooded landscape, savour the scent of mint and taste a cake made with fresh walnuts and goat butter, contrast the horrible Nazis with the inevitable, in today's novel, good honest German. Warning that the spine-tingling episodes include accounts of atrocities, and violence against women.
Another similar novel I read recently is THE WIDOWS OF CHAMPAGNE, about the women left behind to tend the vineyard while the Nazis arrived and domineered their town. In 1944, we know that the war will eventually end, but a lot can happen before that occurs. Ordinary people have been going hungry for some time, and they lose more each year, including pieces of their humanity. This forceful book is the first in a series called Daughters of War. Read with care, and bless our good fortunes in living when we do.
SUMMARY
A new sweeping historical novel of World War II from the international bestselling author of The Tea Planter's Wife. France, 1944.

In an old stone cottage, on the edge of a beautiful French village, three sisters long for the end of the war.

Hélène, the eldest, is trying her hardest to steer her family to safety, even as the Nazi occupation becomes more threatening.
Elise, the rebel, is determined to help the Resistance, whatever the cost.
And Florence, the dreamer, just yearns for a world where France is free.
Then, one dark night, the Allies come knocking for help. And Hélène knows that she cannot sit on the sidelines any longer. But secrets from their own mysterious past threaten to unravel everything they hold most dear…
The first in an epic new series from the #1 international bestselling author, Daughters of War is a stunning tale of sisters, secrets and bravery in the darkness of war-torn France…
---
What do you think about this review?
Comments
No comments posted.

Registered users may leave comments.
Log in or register now!