"A whirlwind of action and danger!"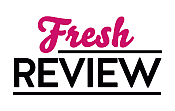 Reviewed by Annetta Sweetko
Posted August 7, 2021

Romance Suspense | Thriller Crime
If you are looking for a roller coaster, highly emotional ride then you will really want to sit down with VORTEX in your hands. Fan favorites Dillon and Sherlock separately solve some complex and evocative mysteries - cleaning up a past, solving a recent mysterious murder, and finding a traitor - all in these pages.
Seven years ago Serena Winters disappeared from a college party. Mia Briscoe, her best friend, and Tommy Maitland the young woman's boyfriend were devastated. Mia moved on to be an investigative journalist and Tommy joined his father's world as an F.B.I. agent. Neither ever forgot Serena, but life moves on. But, in a blink of the eye, the past comes back and spurs them into the cold case. Mia is given some photos that lead her to a political suspect with clues directly pointing to the past. Sherlock becomes a part of the team along with Tommy but she is there to help out in another investigation. It seems a very mild mannered, mousy woman just might be the killer of three people and maybe more. Sherlock uses her amazing abilities to figure out that one, then moves on to support and help Mia get to the truth. There are quite a few surprises in store for the amateur sleuths who try to solve the crimes.
On Dillon's side of the storyline, he comes into contact with a CIA operative Olivia Hildebrandt who was injured in a recovery gone bad in Iran. With a head injury that left her with missing pieces her recovering doesn't go well - she is attacked, a team member is missing and other members are in hiding - along with a flash drive that had been recovered before the grenade explosion. Dillon goes up against the CIA heads and works to find out where her team member and lover ended up hiding and who had betrayed the team.
VOTEX - by definition is "a whirling mass like a whirlpool or whirlwind" and Catherine Coulter knows how to catch her readers in one. The storylines blend well as you go from one mystery to the next and back again with such fluidity you won't even mind the change. I love Dillon and Sherlock as they lend their talents where needed, live with danger and intrigue, but still manage to be a family with young Sean.
As always with Ms. Coulter's books, VORTEX will captivate and fascinate as you follow the process of solving crimes. Though these particular instances the criminals are known early on - it is the work of Mia, Tommy, Sherlock, Dillon, and Olivia to find proof that will have you turning the pages and wondering just how they will do it. You might want to set aside some alone time for this one as you will certainly lose track of time as you get pulled into this story.
Learn more about Vortex
SUMMARY
In the latest installment in Catherine Coulter's #1 New York Times bestselling FBI Thriller series, agents Sherlock and Savich find themselves dealing with powerful pieces of the past that could have dire consequences in the present.

Seven years ago, Mia Briscoe was at a frat party with her best friend Serena when a fire broke out. Everyone was accounted for except Serena. She was never heard from or seen again. Now Mia is an investigative journalist covering the political scene in New York City, but she hasn't given up trying to find out what happened to her friend that night. When an old photo taken at the frat party gives her clues, Mia realizes she knows just where to look. She enlists FBI agent Sherlock's help to uncover a sinister string of events going all the way back to that disastrous party. But some very powerful—and very dangerous—people will do anything to keep the past buried.
CIA Operative Olivia Hildebrandt is a team leader on a mission in Iran to exfiltrate a betrayed undercover operative. She's nearly killed by an exploding grenade and saved by a team member. After leaving Walter Reed Hospital, not only has that team member disappeared but two men come to her house to kill her. Savich believes their attack on Olivia is a direct result of the compromised mission in Iran. What intelligence was at stake? Who betrayed them? Savich quickly finds he is now a target himself and unseen enemies will stop at nothing, including murder.
---
What do you think about this review?
Comments
1 comment posted.
Re: A whirlwind of action and danger!

Hi great story, being a writer at
https://www.prodissertationhelp.co.uk/ post like this
always help me in writing fictional stories, dissertation
writing paper and many more.
(Tom Wade 5:27am August 10)
Registered users may leave comments.
Log in or register now!