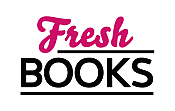 October ushers in great books with holiday themes!
"Powerful tale of a Formidable Librarian and the secrets she hide"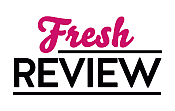 Reviewed by Jennifer Rummel
Posted July 1, 2021

Historical | Women's Fiction Historical
Belle Marion Greener was the Black daughter of the first Black man to graduate from Harvard. However, Belle Marion Greener doesn't exist. Instead, Belle da Costa Greene has taken her place as a white woman. To explain her darker looks, Belle and her family invented a Portuguese grandmother. Of course, this means that Belle lives in constant danger of being discovered. However, it also means she has better opportunities – like becoming the personal librarian for J.P. Morgan.
Together she and Mr. Morgan create a world-class library filled with rare manuscripts and art pieces. She travels to find these items, buys them at auction, and negotiates all on behalf of her employer. Mr. Morgan learns to trust her implicitly, bringing her further and further into society. Soon, she mixes with people from high society, always careful to keep her secret closely guarded.
THE PERSONAL LIBRARIAN shines a light on a little-known character from history who led a fascinating life. Her tale showcases the era (1905-1924), shares historical tidbits, and allows the reader to meet famous people from the time period. While this a work of fiction, it does read like a biography. Belle da Costa Greene constantly worries about her secret being uncovered; however, she boldly forces a new path for women.
SUMMARY
The remarkable, little-known story of Belle da Costa Greene, J. P. Morgan's personal librarian--who became one of the most powerful women in New York despite the dangerous secret she kept in order to make her dreams come true, from New York Times bestselling author Marie Benedict and acclaimed author Victoria Christopher Murray.

In her twenties, Belle da Costa Greene is hired by J. P. Morgan to curate a collection of rare manuscripts, books, and artwork for his newly built Pierpont Morgan Library. Belle becomes a fixture on the New York society scene and one of the most powerful people in the art and book world, known for her impeccable taste and shrewd negotiating for critical works as she helps build a world-class collection.

But Belle has a secret, one she must protect at all costs. She was born not Belle da Costa Greene but Belle Marion Greener. She is the daughter of Richard Greener, the first Black graduate of Harvard and a well-known advocate for equality. Belle's complexion isn't dark because of her alleged Portuguese heritage that lets her pass as white--her complexion is dark because she is African American.

The Personal Librarian tells the story of an extraordinary woman, famous for her intellect, style, and wit, and shares the lengths to which she must go--for the protection of her family and her legacy--to preserve her carefully crafted white identity in the racist world in which she lives.
---
What do you think about this review?
Comments
No comments posted.

Registered users may leave comments.
Log in or register now!