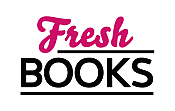 Grab your best read in March!
"Exciting action packed thriller from the first page to the last."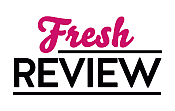 Reviewed by Shellie Surles
Posted February 11, 2021

Fast-paced and action-packed from start to finish, ROBERT LUDLUM'S THE TREADSTONE RESURRECTION by Joshua Hood is a compelling addition to the Bourne Universe. By cleverly creating his own central character, Adam Hayes, another operative within the Treadstone group, Joshua Hood manages to continue this beloved franchise in an authentic way that does not take away from the original cast. Joshua Hood develops new and exciting storylines for Borne lovers to enjoy.
Adam Hayes has a reason to survive and be free of Treadstone. He was allowed to leave and start a new life, but he was well aware he had made many enemies as a Treadstone Agent. While enjoying his retirement from Treadstone, Adam Hayes is attacked by a hit team that was sent to eliminate him by an unknown enemy. He soon discovers that his friend and former member of Treadstone has been killed. As Adam works to discover this unknown threat and make himself safe again by taking out all those who mean him harm, both Adam and the reader are left wondering, will Adam ever truly be free of his past, or were his hopes for a peaceful retirement just a pipe dream?
ROBERT LUDLUM'S THE TREADSTONE RESURRECTION by Joshua Hood keeps Borne fans coming back for more, with strong characters and constant excitement.
SUMMARY
Treadstone made Jason Bourne an unstoppable force, but he's not the only one.

Operation Treadstone has nearly ruined Adam Hayes. The top-secret CIA Black Ops program trained him to be an all but invincible assassin, but it also cost him his family and any chance at a normal life. Which is why he was determined to get out. Working as a carpenter in rural Washington state, Adam thinks he has left Treadstone in the past, until he receives a mysterious email from a former colleague, and soon after is attacked by an unknown hit team at his job site.

Adam must regain the skills that Treadstone taught him--lightning reflexes and a cold conscience--in order to discover who the would-be killers are and why they have come after him now. Are his pursuers enemies from a long-ago mission? Rival intelligence agents? Or, perhaps, forces inside Treadstone? His search will unearth secrets in the highest levels of government and pull him back into the shadowy world he worked so hard to forget.
---
What do you think about this review?
Comments
No comments posted.

Registered users may leave comments.
Log in or register now!