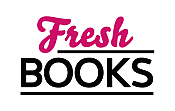 April showers are here, settle with a great read!
"A Killer Tasting"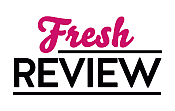 Reviewed by Alison Ellis
Posted January 14, 2021

Parker Valentine has stopped at nothing to make her dream of opening Vino Valentine, a winery in her hometown of Boulder, Colorado, a reality. Pouring her blood, sweat, tears, and almost every last cent she has into it, she is finally ready to open the doors to the public. As if the first day jitters aren't bad enough, local food and wine critic Gaskel Brown shows up unexpectedly. His reviews have the reputation of making or breaking a business, so Parker is determined to give him the tasting of his life. It turns out, it will be the last tasting of his life. Shortly after taking his first sip, he excuses himself to use the restroom, and that's where Parker finds him minutes later, dead on the floor from an apparent poisoning.
As the social media world turns their backs on Parker and she becomes a suspect, Parker is determined to clear her name and make her winery the success she knows it can be. With the help of her best friend Sage, her brother Liam, new employee Anita, local chef Reid, and old classmate turned detective, Eli, she has enough people in her corner to help clear her name. But will she clear her name or become the target of a murderer?
KILLER CHARDONNAY by Kate Lansing is the first in the new Colorado Wine Mystery series. This is a wonderful debut to a hopefully long-lasting series. The descriptive setting of Boulder, Colorado will have you feeling like you are right there with Parker gazing at the mountains or sitting in her winery enjoying a cold glass of wine. The characters are all different, yet relatable, and this was a brilliant opening to get introduced to them. The storyline flowed easily, and the character development was perfect. There were many different suspects, and I thought I had the killed pegged, only to be sideswiped by a new plot twist. The ending will leave you stunned. It was not one I would have ever seen coming.
KILLER CHARDONNAY is a must-read for all cozy mystery fans, especially for those who enjoy a nice relaxing glass of wine while getting lost in a great book. The recipes and wine pairings at the back of the book are an extra bonus definitely worth pursuing. The even greater news is book two, A PAIRING TO DIE FOR, will release later this month on January 26, 2021.
SUMMARY
A young winery owner won't let one sour grape ruin the bunch in the first installment of this exciting cozy mystery series.

Parker Valentine has always dreamed of opening her own winery in her hometown of Boulder, Colorado. But she gets more than she bargained for when a food and wine critic unexpectedly shows up at Vino Valentine on opening day. A negative review could be fatal for her business, and not only does he seem to hate her chardonnay, he also collapses and dies shortly after drinking it.

Although Parker hoped that the attendees would put a cork in it, soon her winery is at the center of a social media firestorm. With #killerchardonnay trending online, Parker's business is in danger of closing, and she has no choice but to investigate the murder herself.

To restore her reputation, catch a killer, and keep her struggling business open, Parker needs only one thing: some good proof.
---
What do you think about this review?
Comments
No comments posted.

Registered users may leave comments.
Log in or register now!