"A heartbreaking and heartwarming story of lost love and family reconnections"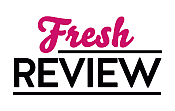 Reviewed by Patricia Pascale
Posted August 27, 2020

Inspirational | Women's Fiction
It is 1963 in La Fontaine, Michigan. Childhood sweethearts Betty and Norman Sweet are happily married enjoying a peaceful life in their hometown. Norman works with his family-owned SWEET BAKERY. It is a close family filled with love, fun, and laughter. The only sad note for Norman and Betty is that they are unable to have the children they want so badly. . . Norman adores "his Sweet Betty Sweet" and will do anything to make her laugh, be happy, and love him.
Wednesday is Betty's day to go grocery shopping. Preparing her shopping list, Betty notices the little brown bag with Norman's lunch left behind. This is a nice excuse to drop by the bakery to see her handsome husband with enough time to do her shopping. When she gets to the bakery, she notices that Norman looks pale and the usual sparkle in his eyes is gone. He says he' feeling off, perhaps it's indigestion, but he's fine.
Later, when he comes home, Normal is still feeling poorly. Betty goes to get him a ginger ale, but by the time she returns, Norman has tragically passed away. At 40 years old, Betty is now a widow and her life is changed forever.
A surprise awaits Betty one night. A long lost visitor appears at her door. It is her sister, Clara, who she has been estranged from for six years. Clara introduces her son, Hugo, a five-year-old boy who is Black. Betty invites them to stay with her because they have nowhere else to go. Clara, unfortunately, suffers a breakdown and is admitted to a mental institution and Betty takes care of Hugo. Hugo suffers from nightmares and bed-wetting, as a result of seeing what troubles his mother. Betty decides to help him, and in turn, he also helps her. . .
Susie Finkbeiner takes readers on a bittersweet journey that is filled with sadness and so much grief. The issue of grief is timeless and Betty Sweet gives every bit of her broken heart to face a future without her anchor. It is a powerful story about characters you will love. Her sister-in-law, Marvel, forces Betty out of the house after a month of seclusion and the Sweet family rally around her. I loved Pop Sweet, Marvel, and her twin sons, Dick and Nick, who were always there for Betty and Hugo.
STORIES THAT BIND US is told beautifully by Ms. Finkbeiner and is a depiction of trying times in our country with racial unrest, the Kennedy assassination, mental conditions and their early treatments, and many other happenings vividly described. The cast of characters is really special, each in their own way. Hugo will steal your heart. Betty has lost her forever love but finds a new beginning with sister Clara and darling nephew Hugo. STORIES THAT BIND US will keep you turning the pages to watch Susie Finkbeiner weave her magic and show us life is full of highs and lows but it is always worth it. A really beautiful story that you will read and pass on to those you know will love it too.
SUMMARY
Betty Sweet never expected to be a widow at 40. With so much life still in front of her, she tries to figure out what's next. She couldn't have imagined what God had in mind. When her estranged sister is committed to a sanitarium, Betty finds herself taking on the care of a 5-year-old nephew she never knew she had.
In 1960s LaFontaine, Michigan, they make an odd pair. Betty with her pink button nose and bouffant hair. Hugo with his light brown skin and large brown eyes. But more powerful than what makes them different is what they share: the heartache of an empty space in their lives. Slowly, they will learn to trust one another as they discover common ground and healing through the magic of storytelling.
Award-winning author Susie Finkbeiner offers fans a novel that invites us to rediscover the power of story to open the doors of our hearts.
---
What do you think about this review?
Comments
No comments posted.

Registered users may leave comments.
Log in or register now!