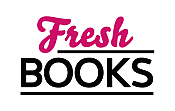 April showers are here, settle with a great read!
"The Black Hand strikes in Little Italy"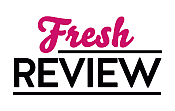 Reviewed by Patricia Pascale
Posted August 27, 2020

MURDER ON PLEASANT AVENUE is a Gaslight mystery, set in the 1900s in New York's Little Italy neighborhood. New York is overflowing with immigrants from all over the world. It is a crazy time for newcomers settling in the Big Apple. Settlement houses are being set up to help give the migrants a place to learn to speak English, cook, secure a room, or be offered any services to help gain skills to move forward. This community is called Italian Harlem. The Italians do not trust or like the police. Crime and corruption run rampant in the city. People, including children, are being kidnapped and ransomed back to their families. The women, abused and raped, are returned home in disgrace when their ransom is paid. These crimes are being committed by the Black Hand gang of thugs led by their crime boss, Nunzio Esposito. Handsome and wealthy, Esposito is married but has mistresses. Rumor has it he plans to set one of them up in the new tenement building he bought. He lives there while his wife lives alone in a fabulous mansion he built for her.
Frank Malloy and Gino Donatelli, previously partners in the local police, left to start a private investigation firm. His wife, Sarah is a midwife, also works along with her assistant Maeve Smith, to help them. Maeve is trying to learn to type on the new contraption and is interrupted by a visitor. Teo Donatelli is crazed and demands to see the men immediately. A resident at the Settlement House, Miss Jane Harding, has been kidnapped and must be found before her reputation is ruined. Frank and Gino take on the case and begin the search.
When they question Esposito about his involvement, he is adamant that no young lady was kidnapped and she would return soon. Jane does indeed return that evening, refuses to answer any questions, and locks her door. Gino returns to question Esposito and finds him stabbed to death. As he is examining the body, the police arrive and arrest him for the murder. He is jailed and will need Frank to free him and prove his innocence. Is the Black Hand behind the bloodshed? Now it is up to the Malloys to step in and catch the killer, but twists and turns thwarting every clue they find, will they be able to solve the mystery?
MURDER ON PLEASANT AVENUE by Victoria Thompson is an entertaining mystery in her Gaslight series. Even with the harrowing mystery and the Black Hand gang threatening everyone, there are still lighter moments that made me laugh. Victoria Thompson never disappoints and I await her next. Good one!
SUMMARY
When Gino Donatelli is accused of a brutal murder, beloved sleuths Sarah and Frank Malloy have to catch a killer who is out to destroy their innocent friend's life in the latest installment of the national bestselling Gaslight mysteries.

A victim is found, brutally murdered and the police are certain they've caught the killer. Their only suspect: Gino Donatelli.

Frank and Sarah know Gino is innocent but the police have a one-track mind. Once Frank struck it rich and left their ranks taking Gino with him, there has been a simmering resentment in the department. And now, someone has pulled out all the stops to make it look like Gino is the only one who could have committed the crime.

With the clock ticking and evidence mounting against their friend, Sarah and Frank will try to unravel a treacherous plot before Gino is sent up the river for good.
---
What do you think about this review?
Comments
No comments posted.

Registered users may leave comments.
Log in or register now!