"Another hit by Susan Wiggs"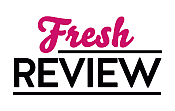 Reviewed by Sandra Wurman
Posted June 25, 2020

Life literally thrown into a tailspin, not of her own making, for a woman who prized control and details . . . Natalie's entire life spun out of her control in a matter of minutes. In THE LOST AND FOUND BOOKSHOP by Susan Wiggs, we look at Natalie's new life through her own eyes.
It's hard to be optimistic when your world tips over but Natalie has a lot on her shoulders now. She can't afford to dwell on her misfortune. Natalie has responsibilities that echo her mother's. Natalie has secretly resented the fact that her mother had been absent at somewhat important milestones throughout her life. Now, that all feels petty.
So what does one do when life hands you lemons? The old saying is you can choose to make lemonade. This saying somehow always makes me smile. And THE LOST AND FOUND BOOKSHOP will definitely make you smile. Susan Wiggs created Natalie, a character who is an absolute joy.
With the help of her sometimes-absent mother Blythe and devoted grandfather Grandy, Natalie went through all the phases of childhood and teens with their keen sense of right, love, and encouragement. Natalie was truly blessed in many ways. Their life was different but grand in its own way, and finding glory in the people you love an added benefit. But it took her mother's death and the books in her mother's bookstore to guide her along the way. Blythe firmly believed you're never alone when you are reading a book. Blythe deftly used her bookshop inventory as a means to guide Natalie through tough times.
THE LOST AND FOUND BOOKSHOP is about discovery and finding your own way. For Natalie, it was a wake-up call to face responsibilities and decisions that had not been expected. She was brought up to face daily challenges and be sure that you stay true to yourself with her head held up high.
THE LOST AND FOUND BOOKSHOP is filled with glorious storytelling, much like the bookstore itself. And a rousing thank you to Susan Wiggs for my new favorite book. Be prepared to fall in love with Peach, Dorothy, and Grandy and of course, Natalie. Susan Wiggs develops characters that are more like people than you can imagine and yet she certainly does. I am a longtime fan of anything Susan Wiggs. When you read THE LOST AND FOUND BOOKSHOP you will truly understand why. Put THE LOST AND FOUND BOOKSHOP on your must-read list.
SUMMARY
In this thought-provoking, wise and emotionally rich novel, New York Times bestselling author Susan Wiggs explores the meaning of happiness, trust, and faith in oneself as she asks the question, "If you had to start over, what would you do and who would you be?"

There is a book for everything . . .
Somewhere in the vast Library of the Universe, as Natalie thought of it, there was a book that embodied exactly the things she was worrying about.
In the wake of a shocking tragedy, Natalie Harper inherits her mother's charming but financially strapped bookshop in San Francisco. She also becomes caretaker for her ailing grandfather Andrew, her only living relative—not counting her scoundrel father.
But the gruff, deeply kind Andrew has begun displaying signs of decline. Natalie thinks it's best to move him to an assisted living facility to ensure the care he needs. To pay for it, she plans to close the bookstore and sell the derelict but valuable building on historic Perdita Street, which is in need of constant fixing. There's only one problem–Grandpa Andrew owns the building and refuses to sell. Natalie adores her grandfather; she'll do whatever it takes to make his final years happy. Besides, she loves the store and its books provide welcome solace for her overwhelming grief.
After she moves into the small studio apartment above the shop, Natalie carries out her grandfather's request and hires contractor Peach Gallagher to do the necessary and ongoing repairs. His young daughter, Dorothy, also becomes a regular at the store, and she and Natalie begin reading together while Peach works.
To Natalie's surprise, her sorrow begins to dissipate as her life becomes an unexpected journey of new connections, discoveries and revelations, from unearthing artifacts hidden in the bookshop's walls, to discovering the truth about her family, her future, and her own heart.
---
What do you think about this review?
Comments
1 comment posted.
Re: Another hit by Susan Wiggs

Great review thanks, sounds very good
Penney
(Penney Wilfort 1:10pm Saturday)
Registered users may leave comments.
Log in or register now!