"An updated reissue of an awesome paranormal romance!"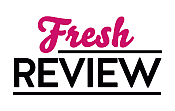 Reviewed by Annetta Sweetko
Posted April 9, 2020

In a desperate act to bring peace to warring wolf packs, Marrok and Tala plan a mating of convenience. Too bad they both find themselves SHIFT OUT OF LUCK when their union brings danger and intrigues they had not planned for. The convenient mating is really anything but as Marrok's wolf decides Tala is perfect for him and Tala's wolf is acting out of sorts. She needs to figure out what to do with her so that they can present a united couple and bring the Canis and Banes packs into one.
These strong alphas need to quickly learn to understand each other and treat each other as equals or their dreams of peace will be very shortlived. The characters in this book are intriguing, especially Tala and Marrok, but other characters round out the story with different personas that clash or compliment. Tala and Marrok are attracted to one another but are both so alpha that the phrase "give in" just does not compute. Watching them work through misunderstandings and deal with outside interferences as well as getting used to the attraction that is always right there makes for a fun, engrossing read.
This new version of SHIFT OUT OF LUCK is an update of Abigail Owen's Worse for Were (originally published in 2016), and what I loved about the older version still rings true in the new with a bit of added depth. With a new publisher, readers get to travel back into Owen's "Legendary Consultants" series, now renamed Brimstone Inc., and in the author's own words - "Scenes were added, things were changed, but the kissing still remains!" It has the same amazing vibe that won my admiration for this remarkable writer, with characters that come to life in a read that will hold you captivated. If you didn't read Worse for Were, or even if you did, you need to get your hands on SHIFT OUT OF LUCK.
Worse for Were was among those I have re-read a number of times and now SHIFT OUT OF LUCK is right there with it!
SUMMARY
The Montagues and Capulets have nothing on the Canis and Banes wolf packs. The two have been feuding for ages. The brutal murder of the Banes' alpha only added fuel to the fire. And now there's only one way to bring peace--the current alphas of each pack, Marrok and Tala, need a mating of convenience.
Tala has her doubts. A thousand of them.
Never mind that Marrok drives her body to levels of desire her vibrator has trouble keeping up with. If she can't get her inner wolf--or her people--on board, forget peace, because she'll lose the tenuous control she has over the Canis pack. Her new mate is just so damn alpha. He'd better learn to play nice or Tala will have to show him who's boss.
But Marrok has plans of his own, and nothing and no one, not even Tala herself, can resist an alpha. . .
This novella was previously self published as The Worse for Were but has undergone a complete re-edit. Scenes were added, things were changed, but the kissing still remains!
---
What do you think about this review?
Comments
1 comment posted.
Re: An updated reissue of an awesome paranormal romance!

Thank you so, so much for that lovely re-review. I'm so
glad you loved the changes. :)
(Abigail Owen 8:47pm April 20, 2020)
Registered users may leave comments.
Log in or register now!