"The magick continues in this epic finale."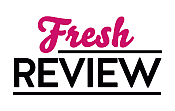 Reviewed by Annetta Sweetko
Posted November 26, 2019

Thriller Paranormal - Supernatural | Fantasy | Romance Paranormal
After the sickness known as Doom destroyed the world as it was known, darkness claimed the land changing it even more. Some people were given magickal abilities and keep to the light while others crave the power the darkness gives them. A war of light versus darkness, of good versus evil, will one day be forced upon a child who is born of the light and lead to goodness. She will see THE RISE OF MAGICKS and fight the fight for freedom.
Fallon Swift's destiny was ordained before her birth when her father Max Fallon is killed and her mother Lana is forced to run to save her unborn child. A prophecy stated that this child would defeat the darkness. A farmer, a good man, takes her in and Simon Swift even delivers "The One" and loves both mother and child as if they are his. Fallon spent years learning the ways of magick, everything she needed to lead and win against the darkness. In this destiny she will free those who are being persecuted by the government and fanatics alike, while navigating life as any young woman who finds love.
THE RISE OF MAGICKS will hold you captive in the power of this tale. It is certainly author Nora Roberts showing her best storytelling skills and the most intense of the trilogy. Fallon is grown but still a young woman with a heavy burden fate has handed her. Duncan MacLeods has been by her side on and off for years until finally he comes back to stay. If he is going to die in the coming war, he will do it by the side of the woman he loves. The romance between them is sweet, a little rocky at times, but given the circumstances understandable, and just as intense and consuming as the rest of this book.
It might seem strange but what made me set aside this book for a few moments was when one of the family's dogs was dying, and they talked about letting him go. This was hard on one of Fallon's brothers and having dealt with the same pain, it struck me as a touch of reality that hinted to normal life. With all the danger, the waging war, talk of war, plans for battles - life moves on as the people of New Hope try to live normal lives. They love, they laugh, they work and play in the times that they can. I really loved the little talk that Simon Swift had with Duncan when he could no longer deny that the boy was in love with his baby.
THE RISE OF MAGICKS is an intense, thought provoking, sad, joyous, sweet and steamy read; there is something for everyone on these pages. In other words, this is author Nora Roberts giving her readers another triumphant adventure.
SUMMARY
The #1 New York Times bestselling author of Year One and Of Blood and Bone concludes her stunning new trilogy praised as "A match for end-of-the-world classics like Stephen King's The Stand."

After the sickness known as the Doom destroyed civilization, magick has become commonplace, and Fallon Swift has spent her young years learning its ways. Fallon cannot live in peace until she frees those who have been preyed upon by the government or the fanatical Purity Warriors, endlessly hunted or locked up in laboratories, brutalized for years on end. She is determined to save even those who have been complicit with this evil out of fear or weakness—if, indeed, they can be saved.

Strengthened by the bond she shares with her fellow warrior, Duncan, Fallon has already succeeded in rescuing countless shifters and elves and ordinary humans. Now she must help them heal—and rediscover the light and faith within themselves. For although from the time of her birth, she has been The One, she is still only one. And as she faces down an old nemesis, sets her sights on the enemy's stronghold, and pursues her destiny—to finally restore the mystical shield that once protected them all—she will need an army behind her…
---
What do you think about this review?
Comments
1 comment posted.
Re: The magick continues in this epic finale.

Thanks for the review! I can't wait to read it!
(Tina Alicea 6:35pm November 26)
Registered users may leave comments.
Log in or register now!