"The perfect book for historical romance lovers!"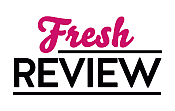 Reviewed by Miranda Owen
Posted March 21, 2019

IT'S GETTING SCOT IN HERE is the first book in Suzanne Enoch's Wild Wicked Highlanders series. This story opens with a tale that's like a fairy tale gone wrong. Many years ago, the very Scottish Angus MacTaggert, Earl Aldriss, and the very proper English lady Francesca Oswell met, fell in love, and married. Unfortunately, Francesca couldn't stomach the Scottish Highlands for too long, so she eventually took her baby daughter and left her husband and three sons behind. The conditions of her leaving and the family drama fallout from that exodus are the basis for this hero and heroine meeting each other.
Niall is my favorite type of hero -- a mix of strength and sensitivity wrapped up in a sexy Scottish package. Although their parents did them wrong and landed them in a predicament, Niall doesn't want to take that hurt out on Amelia-Rose. Niall recognizes Amelia's innocence in the situation they find themselves in and can't help but be charmed by her wit and her sass. I am a sucker for good dialogue, and this couple falls for each other over several heated looks and interesting conversations. Niall's estranged mother arranges for his eldest brother, the heir, to be Amelia's fiancé but a natural attraction proves to be stronger than any arranged engagement. Just as Niall proves to be a heady combination of sexy and sweet, Amelia is a sympathetic and intelligent heroine. I love how Niall realizes that his best chance to win Amelia's heart is to set her free to make her own choice about who and what she wants in life. I love a couple who get along well and are evenly matched like these two.
IT'S GETTING SCOT IN HERE is exactly the kind of historical romance I crave. The scenes in which Niall wears his heart on his sleeve and utters swoon-worthy romantic lines strike a note of sincerity rather than seeming cheesy. The characters in this story seem very genuine and make you care about them. It will be interesting to see how this relationship between these Scottish brothers and their errant mother will evolve in each book. I look forward to reading Suzanne Enoch's next book.
SUMMARY
The first in a wickedly seductive new Scottish historical romance series from New York Times bestselling author Suzanne Enoch!
"It's time to fall in love with Suzanne Enoch." — Lisa Kleypas
HAPPILY-EVER-AFTER
London socialite Amelia-Rose Baxter is nobody's fool. Her parents may want her to catch a title, but she will never change who she is for the promise of marriage. Her husband will be a man who can appreciate her sharp mind as well as her body. A sophisticated man who loves life in London. A man who considers her his equal—and won't try to tame her wild heart...
IN THE HIGHLANDS
Rough, rugged Highlander Niall MacTaggert and his brothers know the rules: the eldest must marry or lose the ancestral estate, period. But Niall's eldest brother just isn't interested in the lady his mother selected. Is it because Amelia-Rose is just too. . . Free-spirited? Yes. Brazen? Aye. Surely Niall can find a way to soften up the whip-smart lass and make her the perfect match for his brother for the sake of the family.
JUST GOT A WHOLE LOT HOTTER.
Instead it's Niall who tempts Amelia-Rose, despite her reservations about barbarian Highlanders. Niall finds the lass nigh irresistible as well, but he won't make the mistake his father did in marrying an Englishwoman who doesn't like the Highlands. Does he have what it takes to win her heart? There is only one way to find out...
---
What do you think about this review?
Comments
No comments posted.

Registered users may leave comments.
Log in or register now!