"Coming to terms with the past is never easy, but what if part of the past can't remember?"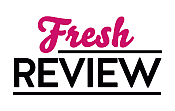 Reviewed by Svetlana Libenson
Posted January 10, 2019

Francesca "Frankie" (Or Fancy as Charley calls her) Sicari has lived on her terms for the last twenty plus years; she is working, she is happy, and at long last she is fulfilled by her life. One night, however, a knock on the door disturbs her reverie and upon opening it, she sees her ex-husband, Charley Blackwell, a famous photographer who won numerous Pulitzers, on her doorstep. Upon seeing her, he begins to act as if she is his wife when in fact they divorced twenty some years ago upon their daughter's death and discovery that Charley has been having an affair with a younger woman, whom he shortly married. Why is Charley not able to remember the last twenty years nor his current wife, Hannah? Why does he think his daughter is still alive and what will Francesca and Hannah do when the two are forced to team up to make sure Charley is in comfort, and the time for reckoning has come?
JUST ONCE by Lori Handeland is a superbly written tale that dares to ask what one would do if their ex came back into the lives and is dying; and it's a difficult question to answer. In addition to dealing with the scenario of a dying ex, Lori Handeland tackles the costs of selfishness, death, PTSD and the Vietnam War which accrued more live casualties than dead, will ultimately pay. It's a testament to Lori Handeland's skills of how well each character was sketched and drawn in this tale, creating an intricate spider's web around the reader's heart.
Charley is a character that any sane reader will detest and unfortunately very little is redeemable about him as years move on; he is selfish, unreliable and is drawn more to darkness than light. He puts his career way above his life and his family and will do whatever he can to get ahead. He seems to enjoy using photography as a weapon to break people's minds and to change the world, and often looks down upon non-tragedy photography as drivel.
Where JUST ONCE really shone is portraying the two women who stood by Charley's side throughout the years: Francesca "Frankie" and Hannah. Francesca is also a photographer, but unlike Charley, she loves beauty and wants people to heal from it. She understands and accomodates Charley's needs and always puts him in the first place, trying her best not to get in his way. However, upon the death of their only child, she tries to take care of her own needs for a change with disastrous consequences. Hannah is the second wife and had a twin brother who died in tragic circumstances. She is wealthy, take-charge and extremely devoted to those she loves. She, like Frankie, understands Charlie all too well and is willing to put up with him. What will happen when Frankie and Hannah are forced to work and be together to help protect Charley from himself? Can they put their rivalry behind them and become friends, if only temporary?
For readers looking for a tale that focuses on women's friendship, or that is reminiscent of THE HALF WIVES by Stacia Pelletier and has a memorable if extremely flawed male character, JUST ONCE by Lori Handeland should be on top of the to be read list.
SUMMARY
What do you do when you are forgotten by the man you've loved for twenty years? What do you do if you are the one who is remembered?
Frankie Sicari is roused from sleep late one night by a key rattling in the front door lock. It's her ex-husband, Charley Blackwell: a man she hasn't seen for nearly a quarter of a century. What's baffling is that Charley seems to think they are still married, and has no recollection of his current wife, Hannah.
When medical tests reveal shocking findings, Frankie finds herself reluctantly caring for the man who left her twenty years earlier, while Hannah is relegated to the sidelines. How can Frankie forgive the man who abandoned her when she needed him most? And how can Hannah cope with the impending death of the man she's loved for the past twenty years – especially now she is faced with the shattering truth that he has never stopped loving his first wife, Frankie?
Excerpt
He was only twenty-three, but he'd been to Vietnam and back; so had many of them. The GI Bill was in full force on campuses across America. Former soldiers going to college on Uncle Sam's dime. It was the least they deserved.

Charley could have taken advantage of the bill himself. No money for college meant he'd been drafted, and while he had spent time as a grunt with a gun, he'd also had a camera. He could have come home after his first tour; instead he'd stayed and kept on shooting. The pictures he'd taken while marching through the jungle, in the midst of firefights, faces, bodies covered in blood, the tears and the laughter, then his insider's view of the final days in Saigon had landed him here.

For the summer semester he would teach Advanced Photography, and in the fall he would begin his new job with the Associated Press. This was the life he'd dreamed of while growing up on a farm not very far away.

"Are you Charley Blackwell?"

In the middle of searching for his notes, which must be at the bottom of his camera bag, below every camera body, lens and filter he owned, Charley glanced up and into the prettiest green eyes he'd ever known.

"I am." He smiled. "And you are?"

The girl blushed, her cheeks turning apricot instead of crimson, a shade lighter than the auburn streaks in her dark brown hair. Her summer weight short skirt and tie-dyed T-shirt were replicated all over the room, but she wore them a lot better than anyone else.

"I'm Francesca Sicari."

"Fancy," he said.

She lifted her eyebrows and her mouth quirked. "People usually call me Frankie."

He rarely did.

Charley managed not to touch her while she was his student, but it wasn't easy. That skin—dusky with a hint of peach—begged touching. Those eyes, like a wise Egyptian cat's—he found himself staring into them when he should have been teaching. Her hair, which hung to her waist as so many women's did then, was thick and straight and whenever it swayed a different shade revealed itself. He wanted to photograph that hair at dusk, at dawn and every hour in between.

She was his best student, as well as his most talented student. Frankie saw things in a way no one else did. When Charley looked at her photographs he found a world he wouldn't have without her, a world that was different from the one he saw through his lens. That's what photography was all about.

She sat in the front row of his class for six weeks and drove him mad. Whenever she was near he smelled lemons. Charley had always liked lemons, usually in his vodka and lemonade.

He later learned the streaks in her hair were from lying in the sun after combing lemon juice through the strands. Something all the girls were doing. Strangely she was the only one who smelled like lemons even after she'd washed the juice away.

They would go out with the other students—take pictures, have a beer afterward, talk about photography, the war, the election, the death penalty, the meaning of Bohemian Rhapsody—anything, everything—then go their separate ways.

Charley dreamed of her every night.

It wasn't appropriate. He was her teacher. But he wasn't a teacher. This was a short-term gig. He started counting the days until the summer semester was over.

After that final class, the students filed out, shaking Charley's hand, thanking him, wishing him well. Frankie sat in her chair until everyone was gone.

Charley had been waiting for a time when there would be only them; now that it was here he wasn't sure what to say. They were two years apart in age, but he felt so much older. Probably too old.

He still woke sometimes, screaming in the night. A lot of the guys who'd come back from Vietnam did. Charley had witnessed plenty of horrors. Recording them seemed to have imprinted the images on his brain as well as on film. The thought of Francesca seeing him screaming, crying, thrashing . . . he wasn't sure he could stand it.

"I hope you enjoyed the class."

Her lips curved. She didn't speak.

Charley opened and closed his hands, a nervous gesture he usually soothed by picking up a camera, so he did. He trained the lens on her.

She placed her palm over the glass. "Maybe later."

"Later?" he repeated stupidly.

She took his hand and led him home.

Later—after—he took pictures of her and she took pictures of him. They were the first set of many.
---
What do you think about this review?
Comments
1 comment posted.
Re: Coming to terms with the past is never easy, but what if part of the past can't remember?

All I can say is wow! Thanks!
(Kathleen Bylsma 3:42pm January 12, 2019)
Registered users may leave comments.
Log in or register now!