"She is driving him to distraction and he loves it."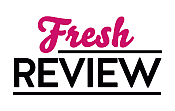 Reviewed by Annetta Sweetko
Posted November 8, 2018

Mary Daniels has a job that she is very good at. She acquires rare artifacts for her wealthy boss, but now she is going to have to deal with a new driver. The last thing this buttoned tight woman wants to be DRIVEN TO DISTRACTION by is Brodie Crews. She's had drivers before so why is it that this one immediately has her trying to get his brother to take over the job. She can't possibly sit for hours in a car with the huge, sexy man.
To Brodie it starts out as a simple job, one he needs badly, drive someone to pick up something and get her back safely with the item. There's just something about the tightly controlled Mary that has him thinking all kinds of wicked things and he's not really sure why. He'll do the job, under her rules, and hope for more chances for her to get to know the real him and have her open up about the past that has her always in such rigid restraint over herself. He will get his chance to stay close to her as danger seems to be lurking around the corner. They are both going to have to be very careful or chance losing much more than a priceless artifact. The players in this game are very deadly.
I loved the line from the blurb - "When desire gets this hot, you'd better buckle up..." as it fits DRIVEN TO DISTRACTION perfectly. This is a wild ride so buckling up is a very good idea. It starts out with Mary getting the wrong impression of Brodie and wanting to switch drivers, but Brodie luckily wins the day and job. As they work together the readers get to know more about this couple and their individual backgrounds and slowly watch them grow closer to each other. It was also great to see that in Mary's case, she finds that the people she has worked with for years mean mean much more to her and she means much more to them than she imagined. You will find out how much with her bosses ultimate sacrifice, showing things mean a lot less to him than the safety of the people who matter. Sorry you will have to read DRIVEN TO DISTRACTION to find out all about it. I enjoy the writing style of author Lori Foster, not that there is anything simplistic about her books, but her stories are easy to follow, you won't get bogged down with too much detail. She knows how to keep her readers flowing along with the amazing story she offers us.
If you love to read about a sexy, down home man; uptight but learning to live woman; drama, suspense with heart pounding danger, a family of friends and love that just won't let go then DRIVEN TO DISTRACTION is exactly what you need.
SUMMARY
When desire gets this hot, you'd better buckle up…
Mary Daniels doesn't let anything get in the way of her job acquiring rare artifacts for her wealthy boss. But this particular obstacle—huge, hard-muscled, unashamedly masculine—is impossible to ignore. Stuck in a cramped car with Brodie Crews for hours en route to their new assignment, Mary feels her carefully crafted persona—and her trademark self-control—is slipping, and she won't allow it.
Brodie can't imagine what secret in Mary's past has left her so buttoned-up, though he'd dearly love to find out. Maybe then she'd trust him enough to explore their explosive chemistry. But he needs this job, so he'll play by her rules and bide his time…until an enemy determined to outwit them strikes and he needs to get close—in every way—to protect her. Otherwise they could lose much more than a precious collectible. They could lose it all.
---
What do you think about this review?
Comments
1 comment posted.
Re: She is driving him to distraction and he loves it.

I love the way Lori Foster lets her characters grow!
Great review and thank you!
(Kathleen Bylsma 4:06pm November 14, 2018)
Registered users may leave comments.
Log in or register now!