"Alyssa Palombo's retelling of The Legend of Sleepy Hollow is magical..."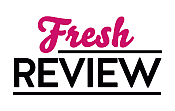 Reviewed by Magdalena Johansson
Posted September 28, 2018

Historical | Fantasy Historical
I have never read THE LEGEND OF SLEEPY HOLLOW by Washington Irving. I have seen Tim Burton's movie Sleepy Hollow and parts of the TV series Sleepy Hollow. So, my knowledge of the story of Sleepy Hollow is based on that. Which made this story feel pretty different and slightly less paranormal from what I expected. Not that the story lacks a supernatural angle, for which I'm grateful since I love some magic in a story.
Ichabod Crane arrives in the little town of Sleepy Hollow. He's the new schoolmaster and he quickly befriends Katrina Van Tassel who, like him, loves music and books. However, since he's just a schoolmaster and not a rich landowner like Brom Van Brunt, he has little chance to marry Katrina, but that won't stop them from falling in love. Their romance turns into a passionate love affair and they try as often as they can to sneak away and meet in the woods. All the while hoping that they will not run into Sleepy Hollow's most famous ghost the Headless Horseman. All is well until Ichabod disappears on All Hallows Eve...
Reading THE SPELLBOOK OF KATRINA VAN TASSEL without having read the original story gave me one advantage: knowing next to nothing about the story. Since the original story is very different from the film versions, I didn't know what would happen in some regards. The writing is excellent and I was quickly drawn into the story. I found Katrina to be a very likable person and her friendship with Charlotte Jansen, who has some special powers, made the book intriguing to read. This is a love story, but it's also a story about superstition, the difficulties about being a woman in a man's world, and having the ability to choose your future. Personally, the only drawback I had was I kept waiting for the Headless Horseman to show up! Of course, he's part of the story, just in a more subtle way than riding around decapitating people... I eagerly await the next book by Alyssa Palombo.
SUMMARY
An unforgettably romantic, often chilling, retelling and continuation "The Legend of Sleepy Hollow" from the point of view of Ichabod Crane's forbidden love, Katrina Van Tassel
When Ichabod Crane arrives in the spooky little village of Sleepy Hollow as the new schoolmaster, Katrina Van Tassel is instantly drawn to him. Through their shared love of books and music, they form a friendship that quickly develops into romance. Ichabod knows that as an itinerant schoolteacher of little social standing, he has nothing to offer the wealthy Katrina – unlike her childhood friend-turned-enemy, Brom Van Brunt, who is the suitor Katrina's father favors.
But when romance gives way to passion, Ichabod and Katrina embark on a secret love affair, sneaking away into the woods after dark to be together – all while praying they do not catch sight of Sleepy Hollow's legendary Headless Horseman. That is, until All Hallows's Eve, when Ichabod suddenly disappears, leaving Katrina alone and in a perilous position.
Enlisting the help of her friend – and rumored witch – Charlotte Jansen, Katrina seeks the truth of Ichabod Crane's disappearance, investigating the forest around Sleepy Hollow using unconventional – often magical – means. What they find forces Katrina to question everything she once knew, and to wonder if the Headless Horseman is perhaps more than just a story after all. In Alyssa Palombo's The Spellbook of Katrina Van Tassel nothing is as it seems, and love is a thing even death won't erase.
---
What do you think about this review?
Comments
No comments posted.

Registered users may leave comments.
Log in or register now!