"He has no choice but to take another chance at love."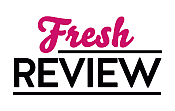 Reviewed by Annetta Sweetko
Posted September 25, 2018

Finn Conleth is a dragon shifter enforcer/firefighter known as THE BOSS to his men. He keeps them alive and treats them like family. They do fight fires but their real job is to protect their kind from each other and from humans and protect humans from their kind. Finn has no desire to ever find a mate, he went down that path, thought he was right and found his perfect match only to have her die horribly in his arms. Never again will he let his heart go there, but when he meets Delaney who is central to the investigation of a fire caused by a dragon, his heart begins to beat again, but he refuses to take a chance.
Delaney Hamilton has been plagued by some freaky happenings, blackouts and fires. She also has a stalker so moving cross country wasn't hard for her to do, but the fire happens again. Her rescuer from the latest fire catches her attention, but she doesn't have time for romance, especially since he doesn't seem inclined at all. When all seems lost, Finn moves Delaney into the "house" with him and the boys and a strange family begins. Where better to protect a possible mate than in the midst of other dragons?
THE BOSS is phenomenal. It is filled with a lot of awesome characters from the men in the Huracan Enforcers (Levi, Rivin, Keighan, Aidan, Hall, Drake, Kanta and Titus); a dragon sister Lyndi who comes in to explain a few things to the bewildered Delaney; a rogue dragon, Rune (that doesn't seem like a bad guy, just one not happy with the system); and a California State Fire Marshal named Deep, who is... yep ... a dragon. As a sucker for books with men who are teammates and/or family THE BOSS is filled with all that I love: the ribbing, teasing, joking have each others backs no matter what, and manage to fight like brothers to knock off the tension. Added to the mix is some intrigue that might involve one of Finn's own men, hints of danger to come, and surprises in the mates that could be found.
The romance between Finn and Delaney is a tough one, he's not going to go there but turns into a - well - growly dragon when he isn't with her. Delaney's had a lot of hard knocks and not sure she is up to a romance, but doesn't like the push-pull that Finn is doing either. She understands after hearing about her loss but is more determined than ever. She is smart, quick on the uptake and determined to win the man's heart so she goes about and does what she must.
If you love dragons then you are really going to love THE BOSS with its sexy dragons, a romance that will keep you on your toes (and theirs), an intriguing storyline, bad guys that need taken down as only dragon's can, intermixed with humor and camaraderie. This is going in the to read again shelf as I wait for more by Ms. Owen.
Learn more about The Boss
SUMMARY
Finn Conleth leads his team of enforcer dragon shifters with an iron fist and a cold heart. Every dragon seeks his destined mate, but the process to turn the woman he once thought was his killed her and devastated him. He will never risk his heart again. His team is his family now. When his body eventually gives out, he'll leave, living his last days alone.
Delaney Hamilton moved across the country to escape the freak fires that plague her. But when another suspicious fire erupts and rapidly escalates around her, her hopes for a new life go up in smoke. She has no choice but to turn to the mysterious men who come to her aid.
Finn knows the fire is dragon-caused, which puts Delaney's problems directly in his jurisdiction. No matter how her wounded grey eyes call to every part of him, he refuses to risk her life in the mating process.
Until another dragon threatens to claim Delaney for his own, and Finn has to sacrifice everything to keep her alive…
---
What do you think about this review?
Comments
1 comment posted.
Re: He has no choice but to take another chance at love.

Hooray!!! Thank yo so much for the wonderful review. So
happy you loved THE BOSS!
(Abigail Owen 5:09pm September 25, 2018)
Registered users may leave comments.
Log in or register now!