"Supernatural badasses united in romance and against evil..."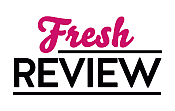 Reviewed by Monique Daoust
Posted September 13, 2018

Fantasy, bear shifters, and a whole lot of magic is what you get in the appropriately titled THE SECRET SHE KEEPS. These four long novellas can be read in any order, as they are not interconnected.
SHADOW OF TRUTH by Shannon K. Butcher What if your childhood imaginary friend was real? That's what video game designer Winnifred Archer finds out when she meets Garet Hartwell. SHADOW OF TRUTH is a fast-paced, action-packed fantasy, and the author's vivid descriptions fill the pages with vibrant images. Shannon K. Butcher clearly and concisely establishes her world, and I was immediately sucked in even though fantasy is not usually my thing. The romance is based on the fated mates concept; Garet and Winnifred's relationship seems more of a lust-fueled partnership to unite their forces against evil than true love, but they certainly have sexual chemistry to spare!
BAD ASS BEAR by Kathy Lyons She loves him, he loves her, so what's stopping them? Boy, are you in for a treat! Now I know for a fact that Kathy Lyons is my favourite shifter romance author! BAD ASS BEAR reads like a complete standalone, while still tied to the Grizzlies Gone Wild series. Not one to shy away from complex situations, Ms. Lyons surprised me again in tackling some interesting issues, therefore lifting shifter romance yet to another level. BAD ASS BEAR is intense, emotional, tender, and completely mind-blowing where the conflict is concerned. There are some wonderful laugh-out-loud moments, and the banter between Gary and Margaret is priceless! Kathy Lyons never ceases to awe me with her boundless creativity, always taking things just a little further than anyone else, and in such a flawless fashion.
Gary and Margaret are both wonderful characters; their relationship from the start is so loving and feels so authentic. It was truly gratifying to watch the romance unfold; they are so attuned to each other, they really care. Two very different difficult situations are handled very realistically, and one is truly scary. Some secondary characters are simply wonderful: Gary's father, Ray, and the unflappable Vic. And BAD ASS BEAR is so beautifully written, it's all so awesome. Kathy Lyons has cornered the market on intelligent shifter romances.
NOWHERE TO HIDE by Terri L. Austin After three years on the run, Hailey Evans knew that someone was watching her, but this time it wasn't her enemies: Vane Aldridge, a sorcerer and telekinetic, is on her side. It takes some serious writing skills to parachute a reader into an unknown world and make it seem instantly familiar. The foreboding atmosphere, stunning visuals, and clever dialogues contribute to make this novella a smashing success. I loved Hailey's voice and spirit, and Vane was just as impressive. I tend to shun magic-themed stories because I feel authors often underuse what lies at their disposition, which is not the case here. Ms. Austin's world is exciting, the magic intriguing, and the romance is delightful and entirely believable precisely because of the author's terrific use of the characters' supernatural powers. NOWHERE TO HIDE is absolutely fantastic!
SHARDS OF LIGHT by Anna Argent SHARDS OF LIGHT was a bit of a letdown following the fireworks of the previous stories. I felt too much time was spent on talking, reminiscing about the past, and basically being in Dex and Lark's heads. It felt very static, there was precious little action per se until the very end. SHARDS OF LIGHT felt either as a prequel or the first installment of a series in establishing the world and introducing various characters. The magical concept is interesting, the villain quite innovative, the author descriptions shine throughout, but the slower pace clashed with the other three stories, and left me a tad deflated.
The beauty of anthologies such as this one is having yet another story by a favorite author, in my case Kathy Lyons with yet another outstanding story, and discovering new authors. I consider THE SECRET SHE KEEPS a winner because I discovered Terri L. Austin's exceptional talent in a genre that is often a miss for me.
SUMMARY
Four novellas filled with passion, magic and deep, dark secrets…
Shadow of Truth by Shannon K. Butcher
Socially awkward nerd and video game designer Winnifred Archer has a rich fantasy life. So, when a badass, sword-wielding warrior decides he wants her, she's not sure whether or not he's real. She's not equipped her to handle a man like him, or the things he wants from her, but she must find a way to face her fears and fight by his side or she will lose everyone she loves.
Bad Ass Bear by Kathy Lyons
Hiding from the secret that ended her last relationship, flight attendant Margaret Taylor settled for the next best thing to love: a friends-only status with her handsome, paraplegic neighbor, Gary Baldner. But Gary has a secret, too. It's about to break free, upend their worlds, and bring them both perfect happiness.
Nowhere to Hide by Terri L. Austin
Running for her life, Hailey managed to escape from the psychotic billionaire who imprisoned and tortured her. Now using her secret clairvoyant powers, she's trying to stay one step ahead of certain death. Sexy sorcerer, Vane, has a duty to take down Hailey's enemy, even if it means using her as bait.
Shards of Light by Anna Argent
When Lark witnesses a bizarre murder, a decade-old secret resurfaces and forces her to find her old flame. Dex is no longer the easygoing guy she knew. He's dark, deadly and involved with a secret society that believes magic is real and hunts down those who abuse it. As their passion reignites, Dex must find a way to keep the darkness in his life from touching Lark or he will end up just like the things he hunts.
Excerpt
Shards of Light by Anna Argent
November 16, Oklahoma City
For the last ten years Dex Hamilton had dreamed about seeing his childhood friend again, but not like this. Never like this.
Lark Florence stood on his doorstep, dripping wet, shivering and terrified. His porch light shone down on her, gleaming over limp, wet hair. Her bright copper-colored eyes were wide with fear and rimmed with black where her rain-soaked mascara had run. With another woman he would have guessed she'd also been crying, but the Lark he'd known never cried. Period.
She'd lost her freckles since he'd last seen her, but her sweet, heart-shaped face and deeply-indented upper lip were still the same. Age had carved her features into more elegant lines and her body into fuller curves—curves that even when immature had left him panting with lust at the tender age of seventeen. Then again, at that age, pretty much everything had turned him on, even the rounded contours of his video game controller.
She wasn't any taller now than she'd been as a teen, but he was. He'd come into his size late in his teens and early twenties, now towering over most people. It was strange to be staring down at her when for so long they'd been on the same eye level.
He was so shocked to see her appear out of nowhere on his doorstep after all these years that all he could do was stare. He worried that if he so much as blinked, she'd disappear like some kind of cruel trick of the eyes.
"Lark?" Her name came out as a question, though he hadn't intended it to. He knew who she was. How could he not? They'd been inseparable until that last night ten years ago.
Some days he still ached from the loss of her presence in his life.
She struggled with a smile. It flickered across her full mouth before dying a swift death. Her voice trembled slightly. "I know I shouldn't have shown up without calling, but I didn't have your number."
"How did you find me?" he asked. Not that it mattered. All that mattered was that she had found him.
"I got your address from public real estate records."
Outside his small, warm home, cold rain continued to fall from the night sky. The paved road was glossy, reflecting the streetlights in warm, golden swaths of color. A white Nissan sat at the curb, its headlights still glowing.
Had she left it running? Was she going to disappear from his life for another ten years?
A surge of denial burst through him. He'd known he missed her, but hadn't realized just how much until now, when she was once again close enough to touch.
They'd been kids together. Their moms had been best friends. When he was thirteen his family had moved into the house next door to hers. They'd been thrust into each other's lives on an almost daily basis. Weekly dinners, back yard barbeques, holiday gatherings. He'd been taught to look out for her, protect her, and that instinct had never quite faded, as if it had somehow been imbedded in his DNA.
That, in a nutshell, was why he hadn't spoken to her in ten long years. The only thing that had the power to keep him away was the certain knowledge that wherever he went, danger was always right on his heels. He couldn't bring that into her life, so he'd kept his distance. For her.
And now? he asked himself.
He couldn't let her get away again—not until he at least had a way to contact her. Talk to her. How dangerous could a phone call be?
The bleak answer to that question swirled in the back of his mind, but he shoved it down until he could ignore it.
Their time together had ended in abrupt tragedy, but even while drowning in shock and grief, he'd missed her. He'd ached to reach out, to respond to her email messages and texts, but it had been against the rules. No outside contact. It wasn't safe. Powerful, dangerous people were hunting him.
Dex was a grown man now, and while he still worked with the group that had saved his life all those years ago, he was no longer a child to be controlled by them.
Lark was in trouble now. He could see it in her face, in her pretty copper-colored eyes, and damn if all those old protective instincts didn't roar back to life from the mere sight of her.
Whatever her problem, he was going to fix it. Kill it. Destroy it. Even the idea of doing so gave him a rush of strength and made the ancient fragments of magic he carried shiver in anticipation.
A gust of wind slipped through the open door, reminding him that she was wet and cold—something else he was going to fix.
He stepped back out of the way. "Come in out of the rain."
Lark glanced over her shoulder to check behind her as if she feared someone might see her. The quiet street was empty. His neighbors were all inside, tucked away from the storm. Their windows glowed with light. A shadow crossed the curtains of Mrs. Neimyers's living room.
No dogs barked out a warning. Everything was quiet except for the patter of rain.
She stepped through his front door just enough for him to close it behind her. Water dripped from her clothes into the utilitarian rug he kept in his entryway. Her eyes darted around his home, taking in his sparse furnishings and his casual, second-hand, garage sale style.
He'd never really cared much about how the place looked as long as it was clean and functional. His job kept him busy and showed him just how big a place the world really was— how many things there were to worry about beside a trendy décor. But now, watching her study his home, he felt a pang of self-consciousness.
Had Lark become judgmental in the years that had passed? Would she look down on him for his lack of color and style? The old Lark never would have cared, but this one? He had no idea if she'd changed, or how much.
"Take off your coat," he said. "I'll grab you a towel."
"It's okay. I can't stay long. I just had to…" She shivered again as she trailed off, though he could no longer say for sure if it was from cold or whatever was scaring her enough to show up on his doorstep at night after such a long absence.
Something was wrong. Terribly wrong.
"Don't you dare move," he said, his tone the same hard crack of sound he used to train those who were new to their powers. "I'll be right back."
He raced down the short hall to the linen closet and pulled out the biggest, fluffiest towel he owned.
She was still there when he came back ten seconds later, and for some reason, seeing her there, dripping on his rug, surprised him all over again.
She was beautiful. She'd always been pretty, but she'd grown way past that now. Even with drenched hair and dripping makeup, she was stunning. All he wanted to do was wrap her in his arms and never let go. It was the only way to be sure she was safe.
Dex handed her the towel. "Dry off. I'll make you some hot tea and we can talk while you warm up. Do you want some dry clothes? I could throw yours in the dryer."
She shook her head slightly as she rubbed the towel over her wet hair. The blond curls he remembered came bouncing back to life as the strands were freed of the wet weight holding them down. She scrubbed off the rain with quick, efficient movements, but still didn't take off her coat.
"I won't be here that long."
He led her to the kitchen, which was set at the back of the house. The original wooden floors creaked in protest underfoot—loud for him and softer for her.
He flipped on the lights, and the space was flooded with bright, white light. He'd grown tired of the flickering, yellow fluorescent fixture and had replaced it a few months ago. Sadly, the change had only managed to highlight just how much work this space still needed.
Like the rest of the house, the room was clean, but dated. The tile backsplash had been the height of fashion in the seventies, with avocado green accents tucked randomly inside the brown tiles. The grout was cracked with age. The laminate counters had been upgraded sometime in the nineties, but they were now scuffed, burned and bubbling in spots.
A small table big enough for only two chairs sat next to the back door. His mail was piled there, along with his wallet, keys and one of his handguns.
Lark eyed the gun, but rather than shock or fear on her face, her expression was one of relief.
"Do you know how to use it?" she asked.
"I do," he said, unwilling to brag about his excellent marksmanship.
"Is it loaded?"
"Always. It's not much use without bullets." And in his experience, the bad guys never did seem to be willing to wait for him to load it.
"Good." She nodded once and pulled in a deep breath. "Because I think you're in danger."
For the second time in less than five minutes, Lark Florence had shocked the hell out of him—not because she'd said he was in danger. That was a lifestyle for him. No, what shocked him was that she knew about it.
She wasn't supposed to know. No one was.
Dex filled a kettle with water. Without looking at her, he casually asked. "What makes you say that?"
"Do you have coffee?" she asked.
"Sure. Do you want some?" She'd been a tea-drinker when they were kids, but things had changed since then.
She cleared her throat. Her voice was filled with fatigue. "I haven't slept in a while. I could use a jolt before I get back behind the wheel."
He wanted to ask her what had kept her awake, but it wasn't time for that. At least not yet. Her showing up, afraid of something was the first mystery he had to solve. Everything else was going to have to get in line after that.
He couldn't destroy a threat if he didn't know what it was.
He started a pot of coffee and hovered on the far side of the room. A man his size had to be careful not to get too close. People often felt threatened or intimidated by his height and build. Sometimes it was handy, and sometimes not. Fear was the last thing he wanted for Lark.
She didn't know him anymore. Not really. Just like he didn't know her.
He kept his voice soft, casual. "Why are you here, Lark? I mean, don't get me wrong, I'm thrilled to see you, but I can't say it was expected."
She lowered her gaze to the gun. The towel was wrapped around her upper body, gripped at her chest like a lifeline.
"I saw something," she said. Her eyes closed. She shook her head as if trying to convince herself that whatever she'd seen wasn't real.
"What did you see?"
She swallowed once, twice.
Dex waited for her to gather her words. Behind him the coffee pot hissed and sputtered to fill the kitchen with the confusing scent of morning in the middle of the night.
"Murder," she whispered.
Dex straightened. Every instinct in his body was pulled taut, tuned to her. "When? Tonight?"
"Last week."
"Did you report it to the police?"
Her copper gaze met his, and for a moment, the rest of the world fell away. There was so much fear there. So much guilt.
What had she done to make her carry that guilt? It seemed like too much for her slender frame to bear.
"No," she said, her voice still low, ashamed.
"Why not?" No accusation, just curiosity. Deep curiosity.
She'd always been so uptight about the rules, so lawful. To fail to report a murder was not like the Lark he knew at all..
She averted her gaze again, this time going to the floor instead of his weapon. It struck him that he wasn't nervous to have her so close to an efficient means to kill him. With anyone else, he'd have already retrieved his handgun and tucked it close to his body for safekeeping—even people he knew.
In his world, you couldn't trust anyone. Not even your friends. People changed, sometimes fast.
Had Lark? Had she gone from a sweet, loving girl to a woman hard enough to gun him down in cold blood with his own weapon?
It wasn't out of the question.
"The murder," she started, hesitant and halting, "wasn't the usual sort. It was…different. Unbelievable."
His body tensed as if a battering ram was headed right for his balls. He'd seen enough to know just how unbelievable the world could get.
Magic was real. Monsters were real. Sure, most of them wore human skin, but they were still monsters nonetheless.
"What do you mean?" he forced himself to ask.
He didn't want her to say what he thought she was about to say. He didn't want her anywhere near his fucked-up world. She was supposed to be out there, safe and living a happy, normal life, not wrapped up in magic and shards and death. He'd deprived himself of her presence all these years so she would be safe.
"The woman," she said. "The victim. She wasn't shot or strangled. She wasn't beaten or poisoned."
"What happened to her?"
Lark looked up at him then, her gaze connecting to his so tightly there was no means for him to escape.
"All the man did was touch her." Lark lifted her hands to her temples and pressed them there to demonstrate. "Like this."
Dex went cold. Old memories roiled beneath the surface, threatening to spill out and cloud his thoughts. He forced them back down with a hard shove and an inaudible growl.
His shards—the fragments of ancient, powerful souls he carried—shifted along the back of his skull. He could feel their agitation, their interest. Some of the darker shards practically vibrated with excitement.
They wanted all the gruesome details. They wanted to lap them up like sweet cream and savor them.
"Are you sure?" he asked.
Lark stared past him like she was witnessing the event all over again. She shook her head as if in disbelief. "The news said she died of a massive brain aneurism." Her gaze met his. "Just like…"
She didn't have to finish. He knew.
Before Dex realized what he was doing, he'd crossed the room and had pulled her to her feet by her shoulders.
Her eyes were wide. Her fingers were clenched around the towel, her knuckles white. Her body trembled beneath his hands.
"Did you see the killer?" Dex demanded.
Lark nodded, but the movement was so tight, he wasn't sure it had been voluntary.
"Did you see him?" he asked again, louder this time, harder. It took every ounce of willpower he had not to shake the answer out of her.
"I did," she said, guilt clear in her tone. "And there's something else. Something I should have told you ten years ago. Something that's haunted me every day since that last night we were together."
"What?" He did shake her this time, slightly. If he didn't find a way to calm down, he was going to hurt her.
Thanks to his shards, he was strong—too strong for delicate bones and soft skin.
"The man I saw last week," she said. "I've seen him before."
"When?" he asked, though he was certain he knew the answer.
"Ten years ago." Guilt flared brighter in her eyes, easy to read. "He was the man who killed your parents."
Dex went numb. Rage billowed just beneath the surface, but he held it firmly in check. Numb was better. Safer. Numb meant he could still function. He could fight. Kill. Numb had saved his ass more times than he could remember.
He shoved everything down until he could no longer feel it. He could barely breathe now, but that was better than the alternative.
When he got like this—when his darker shards took hold—it was far too easy to kill.
He loosened his grip on Lark's arms. She'd gone up on tiptoe inside his hold but now sank back down to her normal height.
With slow, methodical care, he embraced the cold numbness. He turned away from her, took two mugs from the cabinet and filled them with coffee. He carried the dark brew to the table. Rings rippled across the surface, revealing unseen tremors racing through his body.
He was furious at her for keeping this secret from him. He was excited that the man he'd been hunting for a decade had finally resurfaced. But mostly, he was terrified that she'd put herself in danger—the kind of danger no normal human was capable of facing alone.
None of those emotions reached him fully, none showed in his expression as he calmly sat down and slid Lark's coffee across the old table.
Go numb. Stay numb. Do your job.
She gripped the mug in her hands as if to warm them. Steam curled up from the surface. She inhaled it but didn't drink.
Too hot? Or was it not to her taste?
Maybe she was simply stalling.
Dex picked up his Sig and slid it into the back of his jeans. He was back on the clock now, sitting across from a woman who might or might not be the person he remembered.
Through the thick fog of numbness, one thought surfaced clear and bright. Whoever she was now, he prayed he wasn't going to have to kill her.
***
Shadow of Truth by Shannon K. Butcher
The imaginary friend Winnifred Archer had summoned when she was four years old was a stone cold badass, and the guy standing in line for coffee looked just like him.
"What are you staring at?" asked Calista Bijou, her best friend since their first day of high school. They'd been inseparable for the last ten years— both roommates and business partners—and Winni couldn't imagine life without her.
Calista was model-tall, with long, blond hair that never frizzed, a perfect size two figure, stunning features every camera loved, and eyes the color of clear, faceted emeralds. Winni—being the socially awkward, physically average, athletically challenged nerd she was—would have hated her on principal if not for her sweet personality, amazing artistic talent, and fierce loyalty to all lucky enough to call her friend.
Winni's favorite coffee shop, Bean There, was busy today. The tables were stuffed full of people seeking a late afternoon caffeine boost. College kids from the nearby campus filled half the seats, studying or soaking up the free wi-fi. Two middle-aged women sat with their heads bent close together, plotting their first children's book with animated glee. A trio of suited business men filled the table closest to the door. A thick stack of legal sized paper was being passed around with many frowns and a few stinging curses.
A gray-haired woman at the next table scowled at their profanity, then donned her headphones with enough anger, she practically scraped off her glittering clip-on earrings in the process.
The smell of coffee and freshly baked cookies filled the air, along with onions and celery from the savory soup of the day. While the menu's offerings were few and changed frequently, everything was tasty and made with real food, rather than hydrogenated corn syrup and genetically modified petroleum byproducts.
The whole space was humming with activity and promise, as if each cup of frothy, sweet, dark, bitter whatever held a little drop of magic.
"See that guy?" Winni whispered. She nodded to the giant Viking warrior lookalike who towered over the rest of the people in line at the counter.
He was well over six feet tall, with massive shoulders and a thick frame layered with seven kinds of muscles. Even under his casual jeans and T-shirt, she could see bulging ripples of strength that couldn't be hidden by any mere cotton. His thighs pressed against the denim that strained to contain them, but the effort to cover up that much sexy had left the threads faded and worn.
From her table in the corner, Winni only had a view of the side of his face, but what she could see of it was as angular and bold as the rest of him. He had a wide jaw, broad forehead, and a deep dimple in his chin. As he turned his head slightly to greet the cashier, Winni caught a glimpse of bright teal eyes glittering beneath a heavy brow.
All he needed was a sword and long, braided beard, and his Viking warrior look would be complete.
His gaze caught hers and held it for a second. He offered her a slow, curling smile. It was easy and warm, like they'd been friends for years, though she knew she'd never met him. If she had, she would definitely have remembered.
Winni's heart rate kicked up. The air in her lungs seemed to swell, but her throat was too tight to let out a breath. Every cell in her body started quivering, but she couldn't tell if it was because they wanted her to run away or get closer.
Much, much closer.
Was she supposed to smile back? She didn't think she could do that with her mouth hanging open like it was. Of course, a man who looked like him had to be used to women gawking at him. She just hoped she wasn't drooling as well.
She tried to grin, but her face felt numb. Her brain—which was usually more than capable of accomplishing any task that faced her—seemed to be skipping like an old record stuck in a deep groove. She couldn't remember how to smile, or even if she should.
Calista's gaze flicked up to the man, before dismissing him in favor of her tablet and her current project. "How could I miss him? He's huge."
It was his turn to order. He finally looked away, breaking the spell his breathtaking male appeal had on Winni. She'd seen plenty of buff guys, but never before had one drawn her in and put a choke-hold like that on her.
Maybe because she felt like she knew him.
It took Winni three tries, but she finally managed to get out the words. "He looks just like Bumpy."
Calista peered at him again, narrowing her eyes in scrutiny. "He kinda does. He's even got the necklace. Maybe he's a fan and heard you hang out and work here."
"No," Winni said. "You don't understand. He looks exactly like Bumpy, not some cosplaying wannabe."
Calista gave her a stunning smile. "I hate to break it to you, honey, but imaginary friends are called that because they're not real. Besides, how could a guy his age be your beloved Bumpy? Even if you'd seen him in the flesh when you were four and turned him into your mental playmate, he would have only been a kid then. That man can't be out of his twenties yet. Thirty if he takes really good care of himself."
He definitely did that. His physique was amazing, likely involving more hours at a gym than not every day.
Normally, Winni would have overlooked a man like that as having misplaced priorities. She much preferred men who developed their hearts and minds more than their bodies. Besides, she was no paragon of physical perfection herself. Men like the guy in line would only be interested in women who looked like Calista—perfect, thin and toned.
Maybe that smile he'd given her hadn't been meant for Winni at all. Maybe he'd aimed it at Calista, but his male magnetism had drawn her in like a tractor beam and made her think it was all about her.
"You should go talk to him," Winni said, though a tiny spark of a fantasy died as she said the words. "I think he's into you."
Callista blew out a scoffing breath. "Pfft. No thanks. I work with men like that on half the photo shoots I do. I am sick of hearing about their diets and workout regimens and what part of their cycle they're in."
"Cycle?"
"They can't stay cut all the time, so they gain and lose fat in a cycle. Photographers have to time their photoshoots accordingly, so they keep a stable of guys who rotate in and out."
The bizarre concept gave Winni something to think about besides the fact that her Bumpy's doppelganger had gotten his food and was now walking right in their direction.
He was even more amazing from the front—all intriguing angles and rigid planes, like some kind of rock formation tourists from all over the world would flock to see. The closer he got, the bigger he looked, until he was towering over their table, tray in hand.
"Mind if I share your table?" he asked with a charming grin. "The place is full and I don't see any empty tables."
Winni opened her mouth, but only a squeak came out.
Calista saved the day by filling the awkward silence. "Are you here for an autograph?"
A flickering frown crossed his handsome face for a second. "Sorry, but I didn't realize you're famous. No autographs required. I'm just here to eat my sandwich."
Calista moved her purse so there was room for him to slide into the seat directly across from Winni, who still hadn't regained the ability to form words.
She peered over the screen of her laptop, wishing she could sink under the table and disappear. It had been a long time since she'd been flabbergasted like this in front of a man—so long that the subjects of her admiration had only been boys at the time.
This guy was all man. And then some.
Bumpy's doppelganger took the lid off his coffee to let it cool. "So, you're famous?" he asked Calista.
"Not me. This is the amazing Winnifred Archer. She's the creator of the video game, Shadow of Truth. I thought you might be one of her fanboys."
Winni blushed at the attention. She was used to nerdy folk of all kinds approaching her, but never anyone like this man.
His bright teal gaze caught hers, and everything in her went still. Not a single neuron fired. She didn't breathe or blink. All she could do was stare at him, like he was the long lost missing piece of a years-old puzzle.
"Is that so?" he asked, his voice deep and warm. "I've never met a famous video game designer before. I'm Garet. It's nice to meet you."
He held out a hand. Calluses graced the pads of his palm, darker and shinier than the rest of his supple skin. His hand was so wide and thick, she wasn't sure if it was real. And even if it was, she had no clue what she was supposed to do with something of that epic scale. She certainly couldn't touch it. It was too…powerful.
"Uh," was all she managed, followed by a wet gurgling noise she couldn't contain or identify as any known means of communication.
Calista kicked her under the table, then shook his hand so as not to leave him hanging. "Sorry, Garet. We don't touch the talent," she said, covering for Winni's total lack of cool.
Her lungs were so starved for air, they finally took over and forced her to start breathing again.
She was certain her face had to be red from lack of oxygen, and she couldn't trust that her hands wouldn't shake if she lifted them from her keyboard.
Whoever this man was, he packed one hell of a punch, leaving her stunned and floundering.
"What's your game about?" Garet asked Winni. His long fingers wrapped around the sandwich, making it look like child's sized, rather than the large, multi- layered concoction it was.
"Fighting and stuff," Winni wheezed. "Monsters. Swords. Magic."
Calista patted Winni's thigh under the table as if to sooth her and took over the conversation. "Winni's game is the story of Princess Pellonia Pendragon and her search for her lost love, Sir Starkadhr. He was cursed to spend eternity alone in darkness by the evil one-horned demon who wanted the princess for himself, but she refuses to give up her quest to find her true love."
"Calista does most of the artwork," Winni finally managed, proud of her complete, coherent sentence. "She draws the characters exactly like I see them. It's a gift."
Rather than turn his gaze to the only beautiful woman at the table, Garet continued to look at Winni. "But the story idea was yours?"
She gave him a tight, fast nod that made her head spin. "You look like Sir Starkadhr."
"Really?" His tone was one of amused curiosity. "Can I see?"
Calista tapped on her tablet, then turned it around to show him the artwork of Starkadhr—the character for which Winni's imaginary friend Bumpy had been the main inspiration.
The drawing was of a muscular man in tattered pants, holding a gleaming, golden sword. His long blond hair flared behind him as if a breeze had just caught the shimmering strands. An iridescent band filled with a hundred swirling colors circled his throat, clinging to the contours as if it couldn't get close enough. His bare, bulging chest was covered in a large tattoo of a gnarled, ancient tree, along with more than one scar he'd earned in glorious battles against dark, evil monsters.
This was how Bumpy had appeared to Winni the night of her mother's murder, fully formed and seared in her mind. This was the image that flared to life every time Winni had been afraid or lonely. This digital picture, though not nearly as lifelike as the one in Winni's head, was as close as Calista had ever come to capturing the raw essence of Bumpy's power. It was the first thing she saw before she opened her eyes in the morning, and the last one she saw long after she laid down to sleep every night.
He was her constant, unwavering companion, long past the time most children had shed their childhood crutch and stopped believing in what wasn't real.
His blond brows shot up. "Wow. I really do look like him."
Calista nodded. "He's based on Winni's childhood imaginary friend, Bumpy."
He grinned at the childish name. "Bumpy?"
"He appeared to me when I was little," Winni said as she blushed. "He had lots of big muscles, but I didn't know what to call them. I just thought they were lots of bumps. Thus, Bumpy."
All signs of humor fled his expression. "Appeared? In person?"
The answer seemed so important to him, she couldn't help but give it. "No. He's just a figment of my overactive imagination." And deep soul-wrenching terror and grief.
Not that she'd say that part. She'd never told anyone what had happened that night. Not even Calista, who she loved and trusted more than anyone on the planet.
"How old were you when Bumpy appeared?" he asked. His tone was casual, but his focus on her intensified, as if the answer was important.
"Four."
Why had she told him that? It wasn't like her at all to blurt out her darkest secrets to complete strangers. No one but Calista knew about her imaginary friend—that she still had one at the ripe old age of twenty-four, well past the time he should have faded out of existence.
"Just a baby," he said, his tone one of deep speculation.
Winni drained her coffee cup as an excuse to avoid his gaze.
She was such a spaz. Why didn't he just finish his sandwich and leave already? Surely there were at least ten other women in here who would have been better company.
After a couple of bites, his intensity seemed to fade, leaving behind the casual, easygoing vibe he had about him. "What's the deal with the tree tattoo?"
Winni had talked about her game more times than she could count. She'd even managed to string together a few coherent answers to questions when she'd been on a panel in front of a crowd at the last ComicCon. Surely, if she could speak in front of five hundred people, she could answer the questions of one single man—even one of galactic proportions.
"It shows the passage of time in the game. If the princess can't rescue Sir Starkadhr before the last leaf falls, then he dies and the game is over."
"Sounds harsh," he said.
"It is," Winni said. "It takes most gamers months to figure out how to save him from the one-horned demon before he's devoured."
"Devoured? Not just killed?"
"The monsters in my world feed on the blood of descendants of an ancient race of beings. Starkadhr is one of those people."
"And Princess Pellonia? Is she one of those people as well?"
"Of course," Winni said. "Why else would the one-horned demon want her?"
Garet's gaze flicked to Calista. "Do you have any drawings of the princess?"
She pulled up the artwork for the cover of the upcoming sequel, Shadow of Truth II, and showed it to him.
He studied it with a look of disappointment.
"What's wrong?" Winni finally asked.
"I thought she'd look like you. Too bad."
Winni let out a laugh that was the mutated offspring of a snort and a sneeze. "If Princess Pellonia Pendragon looked like me, no one would buy the game."
"I would," he said, completely serious.
Silence reigned over the table—the long, awkward kind that made Winni fidget and clamp her fingers into fists.
"Do you want a refill?" Calista asked as she took Winni's coffee mug and dashed away before she could get an answer.
The move left her completely alone with the giant Viking who made her skin tingle—especially her most sensitive areas, even the skimpiest of bikinis would cover.
He finished off his sandwich, wiped his mouth, then leaned back in his chair. The whole time, she stared at him because she couldn't help it. Every move he made reminded her more and more of the imaginary companion she'd had since she was tiny.
Finally, after a long moment of studying her, he asked, "Are you afraid of me, Winni?"
"You make me feel funny," she said.
Oh, hell. Had she really admitted that?
Humiliation heated her cheeks.
At least she hadn't added in my swimsuit area on the end. If she had, her embarrassment would have been fatal.
He laughed, but it wasn't the cold, scoffing laugh she was used to from men who saw themselves as too good for her. Instead, it was a warm, inclusive laugh, like she'd made a joke.
Maybe he was too dumb to realize just how socially awkward she was around him. He was certainly handsome enough that also being smart would have been completely unfair.
He leaned forward. His body was big enough that he nearly engulfed her personal space, even from across the table. His voice lowered to a whisper she had to inch closer to hear. "You make me feel funny, too. In a good way."
And just like that, Winni was once again speechless. Her mouth opened and closed a few times, but no air passed her lips. She could feel her face heating and turning red, but there wasn't a thing she could do to stop it.
Calista came back with fresh coffee in hand to rescue her.
Garet eased back to his side of the table but kept his attention firmly on Winni. "I have an appointment right after sunset, but I'd love it if you'd have dinner with me tonight."
Winni looked at Calista, waiting for her to accept his invitation, but when her best friend gave her an expectant look, she knew she was screwing things up with this man again.
"She'd love to go," Calista said on her behalf.
"Me?" Winni squeaked. "You were asking me out?"
"Who else?" he asked.
"Calista, of course. She's the pretty one."
"He's not interested in me, honey," Calista said gently, grinning. "This is all about you."
Winni had no idea what to say to that. She was too confused to make sense out of what was happening. "But hot guys never ask me out."
He laughed again like she'd said something funny.
Calista shook her head and rolled her eyes. To Garet, she said. "There's a little Italian restaurant a few blocks from our apartment. The area is rundown, but the food is amazing. She'll meet you there at seven."
She scribbled the name of the place on a napkin and slid it across the table.
Garet gave Winni one last charming grin and said, "See you tonight, Winnifred. I can't wait."
She sat there in stunned silence while he walked away. As soon as the strange sense of disorientation dissipated, she turned to Calista. "What just happened?"
"You just agreed to go on a date with the man who looks like your imaginary friend."
"I did?"
"You did."
"Why?"
Calista laughed. "Because he's completely into you and hot as hell. Why not?"
"What if I make a fool of myself?"
Calista patted her hand and said in a gentle voice, "Honey, I hate to be the one to tell you this, but you already did that. He didn't seem to mind. In fact, I think he found your stammering awkwardness charming."
"He did?"
"It appeared so."
"That's too weird."
"It is," Calista agreed. "But if you want my advice, I say you run with it. I can tell by the way a man walks how good he'll be in bed."
"I know. It's one of your superpowers." Then it hit Winni what her friend was saying. "How good is he?"
Calista bobbed her eyebrows. "On a scale of one to ten? He's easily a solid twenty-seven."
***
Nowhere to Hide by Terri L. Austin
I scuttled across the slick sidewalk on my way to work, teeth chattering as I frowned at the bloated clouds overhead. More snow was on the way, which meant bad news for me and my wallet.
My evening job at Mikey's Eats paid a pittance, but working off the books meant Mikey forked over cash after every shift. Still, I relied on tips to make ends meet, and when it snowed people wisely remained home.
I'd almost reached the entrance of the restaurant when a sharp tingle of awareness pricked my skin. Someone was watching me. I could feel it. The tiny hairs on the back of my neck practically vibrated.
Shoulders hunched against the bitter wind, I spun around, scoping out the area. Both the street and sidewalk were oddly empty. Usually, this late in the afternoon cars zoomed to and fro along Riverside. Not today. Was it the impending snow that kept everyone off the street, or something else? A spell, perhaps?
I stilled, trying to pick up a trace of that warm, familiar caress of magic. No, not a hint of it. Yet something was off. I felt that, too.
I scanned the windows of the nearest building to my right, but didn't spot any movement. Then I searched through the dusk to see who might be observing me, but found myself completely alone on the sidewalk. I'd been so intent on hustling to the restaurant, I hadn't really noticed, and damn it, I should have. That was Survival 101.
Be aware of your surroundings, Hailey. Wasn't that the first lesson my father drilled into me? Actually, no. The first had been: beer should always be cold. And I got the backside of his hand every time it wasn't. The whole being aware thing was a very close second, though.
I spotted two cars parked across the street—a red Toyota sedan, stained chalky white from road salt, and a clean, black SUV almost half a block away.
It'd be easy to shrug off this feeling, dismiss it as a flash of paranoia. Except for one thing—someone really was out to get me.
With my eyes sharp, looking for any sign of movement, I retraced my path up the street to check out the SUV. It was too clean to have been driving around the slushy streets for long. And most people didn't bother washing their cars with another round of snowfall on the way.
I thrust my right hand into the pocket of my jacket, my gloved fist clenching the hilt of an automatic knife, while my left hand wrapped around a thin canister of pepper spray.
With my heart beating faster than a rabbit's, I neared the SUV. Standing directly across from it I stared into the windows, my nerves taut, muscles poised and ready to fight.
But the car was empty. No one sat behind the wheel or in the passenger seat. The back was clear, too.
My grip on the weapons loosened, and I let out a long sigh of visible fog. It hung in the air, suspended for a moment before dissipating. I wished I could evaporate just as easily.
All these years I'd managed to stay one step ahead of the old man. Not my father—the other old man. Theodore Du Monde. I'd lived on the street, and in cramped, dirty apartments, and took shelter in airports more times than I could count. I worked menial jobs and lived in cities where no one paid attention to a friendless girl dressed in secondhand clothes.
But I'd made a mistake this time. I'd forgotten how cold northern winters could be. Though Minneapolis met my criteria of a large-ish city, one where I could blend in and find a cheap apartment—the kind where the landlord actually preferred cash transactions—I'd underestimated the harshness of the weather. It was only November, and technically still fall, yet this blustery wind ripped right through my down-filled coat and leather gloves, leaving my fingers bone cold.
I needed to move on from here fast. Head south, maybe Florida. Because if someone was watching me, I was already on borrowed time.
I'd been on the run for so long, fear had become a constant companion, clinging to me like an oily film that seeped into my soul. I couldn't rid myself of it, no matter how hard I tried. But this feeling right now, the heaviness in my chest, the sense of foreboding—this wasn't fear. It was more like a nagging certainty that my luck had finally run out.
* * *
BADASS BEAR by Kathy Lyons – a Novella in The Secret She Keeps anthology
This is the moment Gary first shifts into a grizzly bear. Neither he nor Margaret know anything about shifters. And here's the kicker: in his human form, he's a paraplegic.
Chapter 3
If he'd had the breath Gary would have screamed too, but the flash-flow of lava started in his head then rolled lightning-fast down the rest of his body.
His back arched, and strength pulsed through his arms, which levered him upright. He felt his body lift off the couch, and then the pain hit. Bursts through his mind and body. His mouth—agony. Arms throbbing. Legs on fire.
Hard to breathe. Hard to move.
Another scream. A high-pitched wail of terror.
He looked at Margaret. Her eyes bulged, and her skin was white. Her mouth opened in a scream he didn't process. There was only agony.
New sounds filled his ears: An animal yowl harsh with pain and terror. A crash. Furniture? Fabric ripped. But he could only focus Margaret's fear.
What nightmare weapon had hit him? What was attacking them? He didn't know, but he would stand between it and Margaret. He twisted, intending to do just that. His agony was lessening, but his mind was still sluggish. It was hard to focus on anything but the bursts of stabbing pain in his hips and legs. Unpredictable. Unrelenting. He convulsed.
He gathered his strength, which was an impossible task, but he did it. And yet, he didn't see any threat, just his loft and destroyed furniture at his feet. At his… Wait. What the hell was he seeing?
Massive paws. Fur. Claws, each the length of his phone. All right there, inches away.
He jumped backward—actually jumped—then half scrambled, half crawled until the couch got in the way. It toppled beneath him. Unfortunately, the paws moved too. Frantically flapping, they were a bizarre flurry of motion.
What the hell? The paws were faced outward. As if…
He looked down, feeling his head about to explode. The claws were definitely where his hands were supposed to be. And his arms were massive, with coarse fur of brown and tan.
Another animalistic sound cut through the air. It held panic and terror, and the smells… God, there were a thousand of them: The food they'd eaten. Chocolate. Margaret's perfume. And the acrid scent of her fear.
He heard her soft whimper. She wasn't behind him anymore. She was to the side, plastered against the wall, caught between his desk and the window. She was shaking and pale, her hands outstretched as if to ward him off.
He opened his mouth to reassure her, but when he spoke he didn't hear words. He heard a kind of bark. Not like a dog. Deeper. Weirder. And the sound rose on the end, a yip of surprise.
What the hell? He couldn't talk? His mouth felt weird, and he reached up to touch it but a paw came at his face with huge, sharp claws. He jerked backwards, his body thick and clumsy, like he had double his weight in muscle. Each movement had immense power, but nothing felt right. Nothing was right.
Then he saw the mirror to his right, a large one hung beside the loft door. In it, he saw fur and a body. A bear. But—
He swallowed and heard another plaintive whimper. Had he made that sound? He couldn't have. It was the anguish of a terrified animal. He took a step forward, closer to the mirror.
No!
---
What do you think about this review?
Comments
No comments posted.

Registered users may leave comments.
Log in or register now!