"With Ilona Andrews, you're guaranteed a good read!"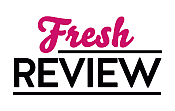 Reviewed by Annie Tegelan
Posted September 2, 2018

Romance Paranormal | Fantasy Urban
Readers, get ready for MAGIC TRIUMPHS, the tenth book in the Kate Daniels series by Ilona Andrews! In this latest installment, Andrews sets a brutal pace for her characters. As much as things have changed for Kate, there are some things that remain the same. Trouble continues to find her and although her world may seem calmer with the truce with her father, there are still other things to worry about. Kate must now ally with her enemies to stop an even greater force.
If you're new to urban fantasy, then I would highly suggest picking up this series from the beginning. A lot has happened and new readers will likely feel overwhelmed with the events that have happened thus far. Although Andrews keeps the writing pretty simple, there are actually a lot of things that are going on at the same time. So it makes for a very quick read.
In addition to the pacing, there's also the world building that continues to grow with each book. New things are happening, which causes Kate to step out of her comfort zone. I find that even with ten books in the series already, it still remains fresh and I think that's because Kate feels like the same girl she was since the beginning. I really enjoy seeing that steadiness in a main character.
So, if you're anticipating MAGIC TRIUMPHS, you can expect the same mayhem and mischief from Kate and Curran. With Ilona Andrews, you're guaranteed a good read!
SUMMARY
Kate has come a long way from her origins as a loner taking care of paranormal problems in post-Shift Atlanta. She's made friends and enemies. She's found love and started a family with Curran Lennart, the former Beast Lord. But her magic is too strong for the power players of the world to let her be.
Kate and her father, Roland, currently have an uneasy truce, but when he starts testing her defenses again, she knows that sooner or later, a confrontation is inevitable. The Witch Oracle has begun seeing visions of blood, fire, and human bones. And when a mysterious box is delivered to Kate's doorstep, a threat of war from the ancient enemy who nearly destroyed her family, she knows their time is up.
Kate Daniels sees no other choice but to combine forces with the unlikeliest of allies. She knows betrayal is inevitable. She knows she may not survive the coming battle. But she has to try.
For her child.
For Atlanta.
For the world.
---
What do you think about this review?
Comments
No comments posted.

Registered users may leave comments.
Log in or register now!