"More great reads from three stellar authors!"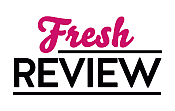 Reviewed by Gabrielle Lee
Posted January 11, 2018

The HUNGER anthology brings readers three enjoyable stories from three great authors. You are pulled into a different world in each of these stories and together they make a nice read that has you enjoying your visit and hoping to return for more.
In The Alpha's Mate Fabian has his hands full with trying to win over his mate. She is not the kind of woman to roll over and do whatever the man wants. Circumstances bring these two together but will love keep them together?
Dangerous Passions gives us two couples finding a happy ever after. Track and Evan find mates in Darnell and Consuela. Can the two couples find their way to happiness even with the odds stacked against them?
In Bound To The Wolf Marena and Phelan have a lot to deal with. Their story is action-packed and comes with a good dose of the supernatural and mythology.
Each of these stories are full of well-rounded characters that pulled me into their worlds. The three stories are not connected to each other but do have connections to other stories by these authors. These characters soon realize that finding love can come as a surprise but keeping that love is a hard won battle. Emotions are strong in these stories and you can feel them in all their actions. I loved that the women were able to hold their own and be equal and strong partners for these alpha males. The men may protect their mates but they learn what trust and love can accomplish as well. I enjoyed watching each couple's relationship take shape into something deeper and worth fighting for. It was nice to see the love blossom between all the couples.
Each author does a good job of combining the action with the romance. If you are like me and enjoy these authors and loved the previous anthologies you will be delighted with HUNGER. The stories range in intensity and hotness and they are all fast-paced and sexy reads that grabbed my attention right from the start and did not let go until the very end.
Learn more about Hunger
SUMMARY
Dive into Hunger, a paranormal romance anthology by New York Times bestselling author Eve Langlais, Kate Douglas, and A.C. Arthur!
A brand new, never before published novella!
In The Alpha's Mate, villains aren't supposed to rescue damsels, and pack alphas are known to have complete control of their wolf. But when Fabian saves a certain lady from drowning, everything he knows gets tossed away and only one thing becomes clear: she's his mate―and someone wants to kill her. Hell no. Protecting her, though, is only part of his problem. He also has to convince her she belongs to him. In her words, "Hell no."
When she flees, little does she realize this wolf loves to chase. And when he catches the woman he wants? She'll become the Alpha's Mate.
Previously published in the 2-in-1 e-original Claimed by the Mate Volume 3 and in print for the first time!
In Dangerous Passions, finding a mate shouldn't be all that difficult for a sexy werewolf on the prowl. Modern women want romance and seduction, and Feral Passions Resort has served that purpose for providing both for the men of the Trinity Alps pack. Only two are still unmated―alpha leader Traker Jakes and his lieutenant Evan Dark―but danger stalks the women they've chosen. Danger that threatens everyone in the pack at Feral Passions.
In Bound to the Wolf, Marena Panos is an attorney with a dark secret that follows her into the mountains and into the bed of a Phelan Sava, a lycan whose strength and shared penchant for pleasure/pain will eventually own her body and soul.
---
What do you think about this review?
Comments
No comments posted.

Registered users may leave comments.
Log in or register now!