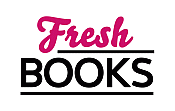 Summer reads begin in June!
"Mesmerizing end to a convoluted soap opera drama of sex, power, and betrayal"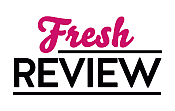 Reviewed by Make Kay
Posted August 29, 2017

DEVIL'S CUT is book 3 in the gloriously maladjusted The Bourbon Kings trilogy by J.R. Ward. This is a fun and trashy Twinky sort of book, with no redeeming nutritive value, but plenty of enjoyment to be had despite its utter empty-calorie feel. This is the Dynasty TV series come to life in the current age, with an irredeemable matriarch, plenty of familial infighting, and superficial glamour concealing the grimy underbelly of the filthy rich and their utter disdain for society's rules.
It's like 'Who Killed J.R.' from Dallas. Edward Bradford Baldwine, who is the oldest son of the Bradford family, is awaiting arraignment in Washington County Jail after being arrested for the murder of his father, the patriarch of the Baldwine bourbon family, William. We can infer from the hints that Edward probably didn't do it, but who really did? William was an out and out bastard and embezzled all kinds of money from the family business. The salacious details of that embezzlement are slowly dripped out, leading the reader down a primrose path as we try to figure out what happened before William's death. Chantal Baldwine is a gold-plated b#cth, plotting to leverage her pregnancy by her father-in-law into a hefty settlement as she divorces William's son Jonathan Tulane. We saw Jonathon's (Lane's) romance with the estate gardener Lizzy in book 1, THE BOURBON KINGS. The daughter, Sutton, has an illegitimate daughter and has now married a rival bourbon maker who abuses her, in a desperate attempt to maintain her standards of living in THE ANGELS' SHARE. Honestly, these people make me shake my head as I think they deserve everything that's coming to them!
This feels like it's skirting a modern-day morality play, showing what happens to a person if they abandon all sense of honor or shame in pursuit of the almighty dollar or social standing. I don't like any of the characters other than the honest and kind-hearted black cook who takes care of her white Bradford charges as they grow up, starved for affection outside of her purview. Lizzie the estate gardener isn't awful, either, even though she had the poor form to fall in love with one of the spoiled rich-boy sons. Even though I don't like most of the people, though, the story is utterly compelling, and I eagerly awaited this book 3 to find out what happened to all the people who deserve their comeuppance.
Readers of Ward's Black Dagger Brotherhood will find the The Bourbon Kings books to have a very different attitude. But the underlying writing flair is all Ward. It sucks the reader in and makes them care about these unlovable characters, whether they deserve it or not, simply by being oh so compelling. Ward's DEVIL'S CUT serves us a generous pour of bourbon dynastic intrigue along with all the angst, sex, and anger a soap opera fan could wish for.
SUMMARY
At first, the death of William Baldwine, the head of the Bradford family, was ruled a suicide. But then his eldest son and sworn enemy, Edward, came forward and confessed to what was, in fact, a murder. Now in police custody, Edward mourns not the disintegration of his family or his loss of freedom . . . but the woman he left behind. His love, Sutton Smythe, is the only person he has ever truly cared about, but as she is the CEO of the Bradford Bourbon Company's biggest competitor, any relationship between them is impossible. And then there's the reality of the jail time that Edward is facing. Lane Baldwine was supposed to remain in his role of playboy, forever in his big brother Edward's shadow. Instead he has become the new head of the family and the company. Convinced that Edward is covering for someone else, Lane and his true love, Lizzie King, go on the trail of a killer—only to discover a secret that is as devastating as it is game-changing. As Lane rushes to discover the truth, and Sutton finds herself irresistibly drawn to Edward in spite of his circumstances, the lives of everyone at Easterly will never be the same again. For some, this is good; for others, it could be a tragedy beyond imagining. Only one thing is for certain: Love survives all things. Even murder.
---
What do you think about this review?
Comments
1 comment posted.
Re: Mesmerizing end to a convoluted soap opera drama of sex, power, and betrayal

I love this review! Thanks! Good trash is fun!
(Kathleen Bylsma 1:08pm September 2, 2017)
Registered users may leave comments.
Log in or register now!