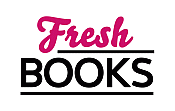 Summer reads begin in June!
"Addictively good roller coaster of compelling family drama and love"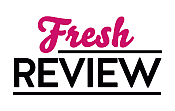 Reviewed by Make Kay
Posted July 19, 2015

THE BOURBON KINGS is blockbuster J.R. Ward's first book in a new contemporary romance series. The series will center around the Bradfords, an obscenely wealthy family who run a top bourbon distillery in Kentucky. The Bradfords own a palatial estate where the employees are rather like Edwardian servants, where they must operate behind the scenes so as to not disturb the privileged family members. The setting is 80's TV soap opera Dallas meets Downton Abbey. The set is obscenely luxurious, with "genteel" southern belles (read: back-stabbing fake-y vipers), jet planes, Rolls Royces, and high fashion. This is high drama, and it's mesmerizing. The series has already been optioned for television by Endemol Studios, the same company behind Hell on Wheels, Fear Factor and Big Brother.
The book is set at Easterly, the Bradfords' estate. The family has all the utterly messed up characters that I expect from a dysfunctional Southern dynasty. There's the unremittingly evil patriarch, the reclusive zoned out on drugs mother, and the screwed up children who are damaged by their horrific family life. Edward, the oldest son, has survived kidnapping and torture. He's left a wreak of a man, avoiding his family and the rest of the glittering high society while he slowly spirals into the escape of alcoholism. Gin, the spoiled witch-with-a-b of a princess, is the only daughter. She lapsed into promiscuity to distract herself from a terrible mistake as a teenager. She's chosen to be glittering, helpless, and vicious. I can't help but pity her at the same time as I am disgusted by her. Max, the absent son, is shown in a few tantalizing flashbacks. Each of these children is going to make a great central book character in this series; they are all fascinating in a train wreck sort of way.
THE BOURBON KINGS, book one, centers on playboy son Lane. Lane rightly despises his brutal beast of a father. Lane fled his family's estate two years ago, leaving behind a duplicitous Barbie doll of a wife he was compelled to marry, and also leaving behind the love of his life, Lizzie. Lizzie is the estate's horticulturist. A woman with a nationally recognized reputation and a masters in landscape architecture from Cornell, she is nonetheless denigrated as lowly hired help by the rest of the Bradford family. She is certainly not deemed worthy to be Lane's mate by Kentucky's High Society. Lizzie and Lane were carrying on a quiet romance underneath the radar two years prior. But then Lizzie was left behind, broken-hearted, when Lane dumped his out-of-the-blue pregnant fiancée at the estate and bolted to New York.
Lane rushes back to Easterly when Miss Aurora, the elderly cook who essentially raised Lane and his siblings, is hospitalized. Lane finds himself unexpectedly in the middle of a convoluted mystery that claims lives and fortunes. In the midst of all the turmoil on the estate, Lane pursues Lizzie, desperate to get her back and hold on to her heart this time. There are so many twists and turns to this unexpected plot, and the calamities and betrayals pile up quickly. While the plot is over-the-top, it is such a fun ride that I happily gobbled it up. While I don't like most of the characters as people, I simply could not put THE BOURBON KINGS down. I join the throngs clamoring for the next book in this fantastically compelling series, which I predict will enjoy a meteoric rise to immense fame. Bring it, Ms. Ward!
SUMMARY
The #1 New York Times bestselling author of the Black Dagger Brotherhood delivers the first novel in an enthralling new series set amid the shifting dynamics of a Southern family defined by wealth and privilege—and compromised by secrets, deceit, and scandal....
For generations, the Bradford family has worn the mantle of kings of the bourbon capital of the world. Their sustained wealth has afforded them prestige and privilege—as well as a hard-won division of class on their sprawling estate, Easterly. Upstairs, a dynasty that by all appearances plays by the rules of good fortune and good taste. Downstairs, the staff who work tirelessly to maintain the impeccable Bradford facade. And never the twain shall meet.
For Lizzie King, Easterly's head gardener, crossing that divide nearly ruined her life. Falling in love with Tulane, the prodigal son of the bourbon dynasty, was nothing that she intended or wanted—and their bitter breakup only served to prove her instincts were right. Now, after two years of staying away, Tulane is finally coming home again, and he is bringing the past with him. No one will be left unmarked: not Tulane's beautiful and ruthless wife; not his older brother, whose bitterness and bad blood know no bounds; and especially not the ironfisted Bradford patriarch, a man with few morals, fewer scruples, and many, many terrible secrets.
As family tensions—professional and intimately private—ignite, Easterly and all its inhabitants are thrown into the grips of an irrevocable transformation, and only the cunning will survive.
---
What do you think about this review?
Comments
No comments posted.

Registered users may leave comments.
Log in or register now!