"A beguiling second-chance love story full of eroticism and pathos!"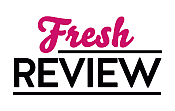 Reviewed by Miranda Owen
Posted February 7, 2017

THE DUKE is book four in Kerrigan Byrne's Victorian Rebels series. Just as the main characters from the previous three books appear in THE DUKE, there are some elements from all three that make their way into this latest installment while simultaneously telling a story that feels very different from the others. The story opens when Collin "Cole" Talmage, Duke of Trewyth and Imogen "Ginny" Pritchard first meet. Between their first meeting and parting, and the moment they are thrown into each other's path again, they have both undergone immense changes in their lives and endured tragedy. THE DUKE is the kind of sensual epic love story told on a grand scale that Kerrigan Byrne is known for.
I've read historical romances that feature feuding neighbors who turn into lovers, but Cole and Imogen are so much more than that. In some ways, THE DUKE is reminiscent of Alfred Hitchcock's film Vertigo. After a passionate encounter three years ago, and after the hero has suffered some trauma, two lovers unexpectedly find each other again. The only problem is that Cole fails to recognize Imogen, and she has good reason to not reveal herself. I'm glad that THE DUKE offers the point of view of both the hero and the heroine, because Cole is bitter and a little brusque and somewhat insulting toward Imogen when they first meet up again. There's a wonderful irony in THE DUKE as Cole pushes Imogen away even though she's one of the few people that can truly empathize with him. There is a desperation about him as he searches for someone he yearns for, partially idealizes, and who he hopes will perhaps give him back a part of himself he believes to be gone forever. As their experiences have changed Cole and Imogen in many ways, it's a struggle for them to find a new love with the longed-for lover they lost and then found.
Imogen is somebody who might have led a very simple life, if not for circumstances forcing her to be the strong woman she was always capable of being. This is a heroine who is admirable, not just because she is a survivor, but because of how she later goes on to give others the help that she once needed. Even when Cole didn't know her true identity and was confounded by her, he grudgingly admired her tenacity and strength. The weight of carrying her secrets, as well as her suppressed attraction to Cole when she meets him again, is part of what makes Imogen such a compelling character.
THE DUKE is a beguiling second-chance love story full of eroticism and pathos. I loved checking in with the couples from the previous books. THE DUKE is just as exciting as the other books in this "Victorian Rebels" series, but a drop more angst. Several of the supporting characters in THE DUKE snared my interest and have me anxiously awaiting the next book by Kerrigan Byrne.
Learn more about The Duke
SUMMARY
He is noble, notorious, and takes no prisoners...
Strong as a Viking. Handsome as Adonis. Rich as Midas. Collin "Cole" Talmage, Duke of Trewyth, is the stuff that legends are made of. He's the English Empire's golden son--until fate has its way with him. Cole's family is killed and his closest comrade betrays him on the battlefield, leaving him gravely injured. But Cole is not one to dwell on misfortune. He is a man of duty, honor--and desire. And now he's ready for the fight of his lifetime...
Imogen Pritchard is a beautiful lass who works in a hospital by day and as a serving maid at night. Years ago, when she was young and penniless, she ended up spending a scandalous night with Cole, whose tormented soul was matched only by his earth-shattering passion. Imogen entered a marriage of convenience--one that left her a wealthy widow--but she never forgot Cole. Now that her long-lost lover has turned up in her hospital, injured and with no memory of her, Imogen is torn: Is it a blessing or a curse that their past remains a secret to Cole, even as his new passion for her leaves him wanting to protect and possess her...at all costs?
---
What do you think about this review?
Comments
1 comment posted.
Re: A beguiling second-chance love story full of eroticism and pathos!

She said a lot! Didn't it just come out?
Sounds great.
(Toni Hopkins-Mariani 9:34pm February 7, 2017)
Registered users may leave comments.
Log in or register now!