"This is what a real heroine is all about!"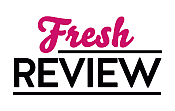 Reviewed by Monique Daoust
Posted February 9, 2016

Wade Savage's father had secretly asked the Elite Guardians Agency to keep an eye on Wade, who has a radio show; someone has been stalking him for a bit over a month. Wade did not think much of the stalker until the bodyguard watching him is viciously attacked; she was one of the four women who comprise the Agency. Olivia Edwards, co-owner of Elite Guardians, immediately takes over the case. Things have escalated, and she's not taking any chances, especially since Wade has a twelve- year-old daughter, Amy. Wade is very much intrigued by Olivia in spite of the difficult circumstances, but she remains businesslike but a bit aloof.
I'm not sure if it's because of the (gorgeous!) cover, but I was under the impression that ALWAYS WATCHING was a Young Adult book, but both lead characters are in their early thirties, it doesn't really matter, and it is how I saw Olivia. I really like how the relationship between Wade and Olivia progressed; for once, the heroine remained focused on her job, and did not let her attraction compromise her professional integrity, and although he really wanted to start something, Wade didn't push. The Elite Guardians' four members are gradually introduced, and they are all equally intriguing. I am not overly fond of books where children are featured, but I liked Amy a lot: she behaves exactly as a tween should, and the relationship between her and her father felt entirely genuine.
ALWAYS WATCHING is a very good suspense, the pace is even and relaxed; I found it interesting that, while there is quite a bit of tension, and some passages are downright chilling, it's captivating while remaining pleasant to read. At first, I was pretty sure of the identity of the stalker, but as the threats escalate, the suspect list grows, and I was as confused as the characters as to whom the culprit was. ALWAYS WATCHING is a very entertaining read, and I'm looking forward to the next instalment in the Elite Guardians series; well done, Ms. Eason!
SUMMARY
The bodyguards of Elite Guardians Agency have more than just skill and prowess in common--they're also all women. When it becomes clear that popular psychiatrist and radio personality Wade Savage has a stalker, his father secretly hires Elite Guardians in order to protect his son.
But when Wade's bodyguard is attacked and nearly killed, agency owner Olivia Edwards must step in and fill the gap. Olivia's skills are about to be tested to the limit as Wade's stalker moves from leaving innocent gifts at his door to threatening those closest to him. Olivia has the feeling that she's next on the list. And to complicate things even further, she realizes that her heart may be in as much danger as her client.
Excerpt
THURSDAY EVENING

The music played in the background while the charity's benefactors finished their dinner. A few danced, some chatted. Others looked slightly bored with the whole thing.

But one person caught her eye.

She watched the elegantly dressed female from across the room. She fit in nicely with the crowd, blended well. But stood out in one regard.

"He's mine," she whispered. "He's mine and you can't have him. Go away." No one knew what it had taken for her to get here tonight. No one knew the work she'd put in to making sure she was at this event. No one. And no one was going to ruin it either.

So what should she do? She had seen the woman following him, watching him, her eyes tracking his every movement, never leaving him alone. Even following him to the bathroom and back. Oh, she was discreet. She never made a move to approach, but she watched.

Her heart thumped in time with the upbeat music. How could she get him to see her? Truly see that they belonged together and had belonged together . . . forever?

Grudgingly, she admitted that the woman was pretty. Dark hair and eyes. Just the kind of woman he would be attracted to. "Well, you can't have him." She paused to draw in a deep breath and take another bite of her orange-glazed duck.

It would be fine.

She chewed, swallowed, and looked up. And met the eyes of the woman across the room. She dropped her gaze back to her plate. Why was she looking at her? Did she see something? Could she know what she was thinking?

Another deep breath. Of course not. She couldn't get stupid now. She glanced at the man who'd stolen her heart. And some fat cow at his side. Why had he brought her? She reached for her glass.

"Are you all right? You look like you're agitated."

She nearly choked on the sip of tea. "Agitated?" As good a word as any, she supposed. She placed the glass back on the table and forced a smile. "No. I'm just fine, thank you."

"Good, I'm glad." He took the seat next to her. "You look beautiful tonight."

She swallowed, despising the lump in her throat. "Thank you."

"I'm glad you could make it."

Was he? She glanced at the woman across the room again. "I wouldn't have missed it." Good, she was getting her composure back.

"Of course not. You deserve this."

She stared at him. "I do?" Then blinked and gave a small laugh. Thankfully, it came out low and amused, not coarse and nervous like she felt.

"You do. I think you deserve to have whatever makes you happy." He smiled and his white teeth flashed bright in his tanned face.

She tilted her head. "Are you flirting with me?" Because if he was, he was out of luck. Her heart was already taken.

He chuckled. "Would you like to dance?"

"You want to dance? With me?"

"I asked, didn't I?"

"Then I'd love to." Maybe he would see and would take note. She rose and placed her hand in his. Then glanced back at the woman across the room. The other woman's eyes were back on Wade.

The fury renewed its desire to come out, to spill over onto the woman. But she held it back.

"Is there a problem?" her dance partner asked.

"What do you mean?"

"You seem tense."

"I'm fine."

He nodded in the woman's direction. "You don't like her?"

She stiffened. "I don't know her."

"At least you didn't pretend to misunderstand who I was talking about. I like that."

She was in control. She could handle this. She smiled up at him. "Forget her. I already know what you do. Why don't you tell me something about yourself that I won't read in the papers." She listened with one ear while her gaze drifted back to the woman who couldn't seem to keep her eyes off Wade. Yes, it might be time to do something about her. But that was fine. She'd killed for him before, she'd have no trouble doing it again.
---
What do you think about this review?
Comments
No comments posted.

Registered users may leave comments.
Log in or register now!