"Scrumptious recipes, a tropical paradise, and a mystery"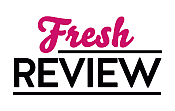 Reviewed by Debbie Wiley
Posted November 30, 2014

Hayley Snow's newest assignment for the local Key West magazine is a feature review of a new restaurant opening in Key West- Bistro on the Bight. Chef and owner Edel Waugh admits to Hayley privately that she fears someone is sabotaging her restaurant and wants Hayley to help find the culprit. When things turn to arson and death, will Hayley and her friends be able to stay safe?
DEATH WITH ALL THE TRIMMINGS is the fifth book in the Key West Food Critic Mystery series but can easily be read as a standalone. The quirky characters immediately draw the reader into the storyline as we become immersed in the trials and tribulations of a food critic. I love Hayley's houseboat/housemate, Miss Gloria, and all the other oddness that is so very typical of Key West. Lucy Burdette's vivid depictions of Key West make me ready for another vacation to the tropical paradise- but of course, I'd want to try the scrumptious recipes found in DEATH WITH ALL THE TRIMMINGS on my next trip!
DEATH WITH ALL THE TRIMMINGS is just sheer fun. This is my first time reading the Lucy Burdette series, but I've already downloaded the first book to my Kindle as I want to visit more with the quirky and oh-so-likeable characters. The twists and turns keep the reader guessing until the very end as Lucy Burdette serves up a spectacular mystery. DEATH WITH ALL THE TRIMMINGS is easily recommended for all cozy mystery fans!
SUMMARY
The only snow in Key West this Christmas is Hayley Snow, food critic for Key Zest magazine, who is not getting time off for the holiday…or time off from murder.
It may be Christmastime, but thoughts of peace on earth, good will toward men, don't seem to extend to the restaurant biz. Hayley has been assigned to interview Edel Waugh, chef/owner of Key West's hottest new restaurant. But off the record, Edel reveals someone's sabotaging her kitchen and asks Hayley to investigate.
Things heat up fast when the restaurant is set on fire—and a body is discovered in the charred wreckage. Is someone out to destroy the chef's business—or actually kill her? Amid holiday festivities like the lighted boat parade and visiting relatives who stir up mixed emotions, Hayley needs to smoke out an arsonist and a killer who may turn up the heat on her next…
INCLUDES RECIPES!
---
What do you think about this review?
Comments
1 comment posted.
Re: Scrumptious recipes, a tropical paradise, and a mystery

This is such a fantastic series, one of my favorites. So glad you featured Lucy Burdette!
(Mary Kennedy 7:06pm December 8, 2014)
Registered users may leave comments.
Log in or register now!