"Travel Back in Time to the Gold Rush Era and Fall in Love"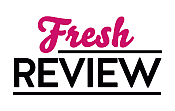 Reviewed by Angela Haley
Posted May 21, 2014

THUNDER MOUNTAIN by Dean Wesley Smith is one of those reads that defies genre classification. Take some romance, throw in a little bit of historical fiction and add a dash of time travel and science fiction and you have the basis for this interesting story.
Professor Dawn Edwards is introduced in the first chapter as a lover of all things historical, especially Idaho during the gold rush years. When she is offered a fully paid vacation by two of her best patrons and friends she jumps at the chance to head back to Roosevelt, Idaho before the fall semester of school starts. Along for the ride is another professor and historian, Professor Madison Rogers. When these two meet it's love at first sight and both are looking forward to getting to know the other better. It's not long into their trip that they realize their companions have a much more exciting itinerary planned. One that involves actually going back in time to experience the gold rush in real time.
As a history lover, I immensely enjoyed the time travel theories introduced and appreciated that the historical aspects appeared well researched. I would have liked for the main protagonists to have interacted to a greater extent with the people of the time they visited, but am pleased with the descriptions and background on the area. I didn't enjoy the romance as much, as there was no real build up and depth to this couple's growing relationship. I wish the characters had been fleshed out a bit more; they came across as one-dimensional albeit pleasant and likable. All of the four main characters are smart, attractive and resourceful, I just would have enjoyed a more in-depth look into their backstories and motivations.
The premise for THUNDER MOUNTAIN is intriguing and will appeal to fans of both historical and science fiction. This is an easy, light read, and I am interested in revisiting these characters on their future adventures.
SUMMARY
USA Today bestselling author Dean Wesley Smith weaves a science fiction tale of love and survival of two modern professors dealing with the past.
Offered a free trip into a remote Idaho wilderness that she loves and studies, Professor Dawn Edwards can't refuse. On the trip she meets Professor Madison Rogers, and they fall for each other before they even reach their destination.
But living in the Old West proves to be a brutal task. Somehow, Dawn must survive to rescue herself, her friends, and the man she loves.
A science fiction novel of the old west and true love.
---
What do you think about this review?
Comments
No comments posted.

Registered users may leave comments.
Log in or register now!