"Stunning and Deep Sequel"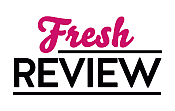 Reviewed by Samantha R
Posted February 7, 2014

Allie is starting to adjust to life at Nerissette...sort of. Being Queen is still really hard when rumors of the Fate Maker being back start to come up, and it seems like a civil war might be brewing in her land. To top that off, she can't even seem to get any alone time with her newfound boyfriend. Things look like they might be getting a lot worse before they get better.
This second installment to The Chronicles of Nerissette series, EVANESCENT, is a superb follow up to the first. While I liked Allie in the first book, I love her in this one. She faces so many obstacles in this sequel, and her continual development is exciting and full of depth. I especially love how she starts discovering more about herself even though so many people are expecting her to do only what they expect of her. It is an absolute beautiful progression of her character and maturity.
The action and plot twists Andria Buchanan puts in keep the story moving very quickly. I particularly like the one at the end, because I never saw it coming. Most of the action and twists are also used nicely to give more insight into the world of Nerissette. It's amazing how unique and extraordinary different fairy tale worlds can become, and Nerissette is a wonderful example of that.
Overall, I am highly enjoying this series. I like this sequel even more than first, and I can't wait for the next book to come out. The storyline is gripping, and I love the depth this one reaches and the potential for even more depth that it puts in by the end. It will be very interesting to see what happens next to these characters.
SUMMARY
Trapped in the deadly land of Nerissette, Allie has all but given up on any return to the mortal realm. Unless she can find the two elusive artifacts that have the power to get her and her friends back home.
But she's got even bigger problems as the newly crowned queen of Nerissette: she must unite her people in the midst of a civil war and capture the Fate Maker —the evil puppet master responsible for the conflict—before he can find another army willing to return him to power.
On top of it all, Allie is just a normal teenager. Her feelings are growing for the guy she's certain is her true love, and balancing her personal life while being the queen isn't as easy as it sounds. Allie must learn the true meaning of bravery, love, and kinship, regardless of the world—and danger—around her.
---
What do you think about this review?
Comments
No comments posted.

Registered users may leave comments.
Log in or register now!