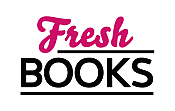 Grab your best read in March!
"Very hot, very sexy collection of unique novellas."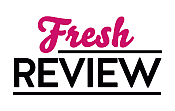 Reviewed by Tammie Ard
Posted December 7, 2005

Romance Erotica Sensual | Romance Anthology
Suite Seduction -- Katie Spencer loves her boyfriend, Dylan Ward, but he's put her up on a pedestal, treating her like she'll break if he handles her too roughly, and she wants to be handled. Dylan wants to take the relationship to the next level, but he's afraid to ask the question, unsure if Katie is ready for the next step. And in the bedroom, he's gentle for fear that he may hurt her if he gets too aggressive. Katie arranges a romantic weekend at the exclusive Hotel Scimitar in hopes of proving she can handle anything Dylan has to give and then some.
Suite Surrender -- Beautiful Shelli Richards, manager of the exclusive Hotel Scimitar, has sent all the guests home due to a winter storm. But she's decided to stay at the hotel to make sure no problems occur. Tyler Strickland, assistant manager for only a few more short weeks, decides to remain during the storm since Shelli is staying. Shelli is extremely attracted to Tyler and would have loved a relationship with him if only she weren't his boss. Tyler can't fight his attraction to Shelli any longer and takes a position at a nearby hotel so he can openly ask her out. But conditions at the Scimitar bring the two together to stay warm, and they can't deny their attraction any longer.
Suite Revenge -- All her life, Emily Drake has loved her brother's best friend, Luke Marshall. At a very tender age, Luke let her down and then went away to collage. When Emily has the opportunity to purchase Luke at a charity auction, she jumps at the chance, needing to get him out of her system once and for all. Luke is surprised to find out Emily has purchased him. Now she gets a date of her choice, then he gets one of his own. Emily arranges for a weekend at the exclusive Hotel Scimitar, sure that if they just have sex, she'll be able to move on with her life. But she's not prepared when Luke insists that if they have this weekend their relationship does not end.
If you want a book that will capture your attention, look no further -- this one has it all. I will be keeping this collection of very hot, very sexy stories on my bookshelf for quite some time.
SUMMARY
Welcome to the Scimitar Hotel, a discreet hideaway of luxury fantasy suites for couples, where anything goes and the wildest desires become unforgettable realities - if just for one red-hot night. Here there is no such thing as going too far. Nothing is taboo. And no one is watching. It also gives Janice Maynard free rein to go as far as her heart desires in three novellas, each catering to specific, wild, and uncensored tastes.
---
What do you think about this review?
Comments
No comments posted.

Registered users may leave comments.
Log in or register now!