"Young Women Afriad of Love, finds it's in the thing that scares her the most."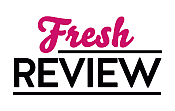 Reviewed by Sarah Horwath
Posted September 25, 2013

In BIKERS AND PEARLS April Church is deadly afraid of bikers because of what happen to her father and her many years ago, Bullworth Clayton is a biker and wants to help April see that not all bikers are bad. April and Bullworth are thrown together for a charity event for a sick little boy, can April and Bullworth get past thier demons and find love where it hardly exists?
I really enjoyed this story, in the very beginning you don't know exactly what had happened to April and her father when she was very little but as the story progresses you get to learn about her father hitting a guy on a motorcycle. I loved being able to see deep in April's fear it really stood out and made me understand what she was really feeling all the time. This book totally surprised me, I expected this book to be about a big bad biker and a shy little lady but it wasn't like that at all and I'm very happy that BIKERS AND PEARLS was able to surprise me so much.
I really loved the character of Bullworth, he was so helpful and loving and really tried to show April that he wasn't like any other man or biker. He really tried to show her just how much he loved her and would do anything to prove it to her.
The story line for BIKERS AND PEARLS is very romantic. I believe everybody will love this book, even if you don't read a lot of biker or romance books this book will surprise you and take your emotions for a ride.
BIKERS AND PEARLS is such a heartwarming, hot, fun, great read and I really loved it. I can't wait to see what else the author has cooked up for the rest of this series.
SUMMARY
Who said tempting a sweet Southern belle would be easy?
When rebel biker Bullworth Clayton gets tangled up with pastel-and-pearls-clad April Church, sparks fly. Sure, April would clearly rather work with anyone else, but if teaming up with Bull means a successful charity event for a sick little boy they both care about, then so be it.
April is baffled at how drawn she is to the leather-wearing, tattooed Bull—he just doesn't fit with her simple, safe, country-club life. And as much as the handsomely rugged man tempts her, she still can't shake the images of the tragic motorcycle accident from her past, which left her scarred and her father broken.
Bull tempts her to don a pair of leather pants and go for a ride with him, while April desperately tries to resist her attraction to the wild side and keep her exploits hidden from her small town. Will they be able to navigate their differences and find a middle road to love?
Excerpt
April backed up against the wall to better hide the crooked chrome she held. Of all the stupid things that could happen. With her free hand, she brushed at the pleats on her skirt to straighten them. Then she switched the mirror into her right hand and smoothed out the other side. Everything was under control.

"What do you have there?" inquired a low, masculine voice from above her head.

She snapped to attention like she was about to undergo a military inspection.

A handsome, muscular man in a black bomber jacket towered above her, larger than life. His shoulder-length hair was pulled back into a neat ponytail. Golden streaks highlighted his nut-brown mane. His indigo-colored eyes perused her face. "Is something wrong?"

She twisted the strand of pearls that draped from her neck between her fingers with her free hand. "No. Everything's fine," she said. It would be as soon as she could meet up with Mr. Morrow or some of the other members from the civic organizations.

"Then what are you hiding behind your back?"

He had seen. Oh, no. He had seen.

"Just a little mishap. I'm going to take care of it."

"You ride?" The left corner of his mouth curled up. "In a skirt?"

"No." She hoped her voice didn't sound strained. "No, I've never ridden on a motorcycle before," she said calmly.

He narrowed his eyes. "Then why are you walking around with a Harley dome billit mirror?"

That was a good question. Why was she? She held out the broken piece of the bike in front of her. "I don't know how it happened. I was opening my car door, and then—"

He took it from her, examined it, and gave it back. "Let me guess. It just fell." He tilted his head, exposing a strong, angular jawline. "All by itself."

"That's right. It really did happen that way. Exactly." He probably didn't believe a word she said. And she couldn't blame him. She heard unlikely stories like hers from claimants at the insurance company all the time.

"Ahhh, I see. Sure it did," he said. But the left side of his grin inched upward again…"
---
What do you think about this review?
Comments
No comments posted.

Registered users may leave comments.
Log in or register now!