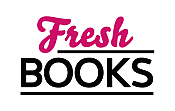 New Year, Great reads for January 2021
"Murder Can Spook Your Neighbors and Your Dogs"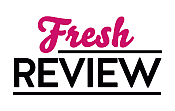 Reviewed by Clare O'Beara
Posted September 29, 2012

Animal behavioural psychologist Caro Lamont enjoys working with the pampered pets of Laguna Beach, until a client is murdered during a burglary in DESPERATE HOUSEDOGS. His two Shepherd dogs had been locked outside his house and Caro is hoping they can be rehomed together. The dead man, Kevin Blackstone, lived in a gated community called Ruby Point and Caro finds it hard to believe that a burglar could have gotten access unseen. Perhaps a neighbour was responsible?
As many residents have pets which react to the upsetting atmosphere, Caro works soothing a depressed Dachshund, a headstrong basset hound, a blended family each bringing a Chow to the mix. One client is a teen actress with a spoiled Chinese Crested. Many of the neighbours have secrets they might prefer to keep hidden, but Kevin had ferreted them out and jotted notes in a black notebook Caro inadvertently took from his house. Her presence brings her into contact with Detective Malone a lot and while she finds him attractive he is completely professional and warns her to stop meddling.
Kevin's immediate neighbour Diana Knight is a friend of Caro's and the two are working together on a fund-raiser event named the Fur Ball to benefit animals in need of homes. When Diana is arrested on suspicion of murder, she refuses to post bail, preferring to stay in jail as it is a splendid publicity opportunity for her animal causes.
Sparkle Abbey is easily spotted as a pseudonym, and the real authors are experienced mystery writers Anita Carter and Mary Lee Woods. In this tale they are appealing to animal lovers.
SUMMARY
In posh Laguna Beach, murder has gone to the dogs. "You'll be howling with laughter!" Kathy Bacus, author of Calamity Jayne. When Caro Lamont, former psychologist turned pet therapist makes a house call to help Kevin Blackstone with his two misbehaving German Shepherd dogs, she expects frantic dogs, she expects a frantic dog owner, she even expects frantic neighbors. What she doesn't expect is that two hours later the police will find Kevin dead, his dogs impounded; and that as the last person to see Kevin alive (well, except for the killer) she is suddenly a person of interest, at least according to Homicide Detective Judd Malone. Detective Judd Malone scanned my living room, his baby blues taking in my overstuffed couch, easy chairs and crowded bookshelves. My cats, Thelma and Louise, perched in the window sill, replete with tuna. Each opened an eye and then, unimpressed, went back to their beauty sleep.
Dogbert climbed from his doggie bed, trotted over for a sniff, but then also dismissed Malone and went back to his nap. "Can I get you something to drink?" I asked. Some hospitality is automatic. Even when you have an unannounced guest. Even a guest who might arrest you. He shook his head and continued his scan. "Well, then. What can I help you with, Detective?" "I understand you visited Kevin Blackstone today?" "Yes, I did. I'm the behavioral counselor for his German shepherds. What about Kevin?" I had a really bad feeling about this. Malone arched a brow. "Kevin Blackstone is dead." Sparkle Abbey is the pseudonym of two mystery authors (Mary Lee Woods and Anita Carter). They are friends and neighbors as well as co-writers of the Pampered Pets Mystery Series. The pen name was created by combining the names of their rescue pets - Sparkle (Mary Lee's cat) and Abbey (Anita's dog). They reside in central Iowa, but if they could write anywhere, you would find them on the beach with their laptops and depending on the time of day either an iced tea or a margarita.)
---
What do you think about this review?
Comments
No comments posted.

Registered users may leave comments.
Log in or register now!