"A HeartMate bond will be tested as Garrett and Artemisia face illness and murder together"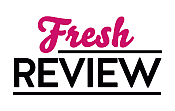 Reviewed by Leanne Davis
Posted September 28, 2012

Garrett Primross is the sole survivor of an epidemic that killed the woman he loved. Garrett knew Dinni was not his HeartMate but his love overrode all desire for any other woman.
The Iasc illness has reappeared and the Healers are asking for his help. They want to infect him again and observe him during the illness. Second level healer Artemisia Panax will be the observer. Only Garrett knows that Artemisia is his HeartMate.
After Garrett's recovery, he is asked to lead the investigation into a murder. The victim was a man who was a murderer himself. His murders were religious in nature. Everyone connected with that religion was investigated and many were disgraced. Artemisia's family were members and the disgrace drove them out of their home. The investigation will bring them closer together.
Ms. Owens has continued her highly successful Celta novels with this latest entry. A highly complicated story with the intertwining of the two parts of the story, HEART SECRET will keep readers engrossed as they unravel the mysteries in the story. I love this series and hope she can continue with this series for a long time.
SUMMARY
On the faraway planet Celta, there are some things you can never tell—until someone discovers your Heart Secret…
When a virulent disease killed the woman he loved and her baby, Garrett Primross was left alive, a reluctant survivor. Now, as a private eye, he strives to banish the memories of his past and rebuild his life. The Healers of Celta have something else in mind: Discover why he survived.
He is monitored by Healer Artemisia Panax—his HeartMate, a love he never pursued. Still mourning his loss, he refuses to acknowledge her. Since her family was publicly disgraced, she's used to such treatment. She wants nothing more than to guard her livelihood and protect the secrets she's sworn to keep.
Thrown together by duty, Garrett and Artemisia find the body of the last Black Magic Cultist who ruined her family. Suspicion flares, but they have little choice but to investigate the crime together. When their own lives are placed in danger, they realize that denying their HeartMates is only denying their own future.
---
What do you think about this review?
Comments
No comments posted.

Registered users may leave comments.
Log in or register now!