"A Modern Day Fairy Tale With a Vampire Twist"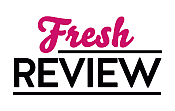 Reviewed by Clare O'Beara
Posted July 20, 2012

In TAKE IT LIKE A VAMP Casey is living above her means in her transsexual aunt's apartment, and the glamorous businessman in the penthouse is the centre of her secret fantasies. She doesn't realise that Nick Christos, from Greece, is also attracted to her and wants to keep her out of the danger that would ensue if they started a relationship. Casey is a graphic designer who loves watching Twilight and True Blood, she loses self-confidence every time she picks the wrong guy to date. Nick is in need of a date one evening and asks Casey to come to a ball with him and that's where the trouble begins.
Nick is keeping the secret of his vampire nature from Casey but he can't disguise the fact that a seriously creepy woman, Alvinia from Romania, is watching him and Casey at the ball. Nick has brought Casey to a salon and gotten his designer friend Linc to dress her, so she looks and feels a million dollars. She drinks too much champagne and Linc takes her home while Nick attends a meeting of a Council - he won't give her more details. The Council is demanding that true to their custom, Nick must marry very soon as a married vampire is deemed less of a threat to others, since he has a family to protect. The only female Nick feels attracted to is Casey and he fails to tell her of the situation, or of the fact that he used to be married to Alvinia, but starts dating Casey and flying her around in his personal jet to protect her. However the level of security he requires makes it look as though he is a member of the mafia, and it won't be long before Casey discovers just how dangerous her life has become.
Candace Havens has created a plausible scenario of how vampires might live today with great wealth, infighting and natural human needs warring with blood lust. A dash of magic and werewolf inheritance add to the mix of this sumptuous cocktail.
SUMMARY
Falling in love with her best friend and neighbor was the easy part for Casey Meyers. Keeping the crush a secret… Well, that's getting harder by the day. Especially when he begs her to pretend to be his fiancé for a benefit ball where all the high society matrons are dying to marry him off as if they lived in freaking Victorian England.
Sure, Nick Christos was born in the Middle Ages, but those days seem tame compared to the last eight years spent ruling the Supernatural Council. The only respite in his long days of governing is with his sweet neighbor Casey. Sure, he's forced to take a cold shower after every encounter, but no way will he risk anything more with a human. Not with his blood thirsty ex on the prowl, and out to ruin Nick's life.
But when said crazy ex shows up at the ball and flies her freak flag high, Nick has more to worry about than keeping his hands off his neighbor. He'll have to stay closer than ever now if he hopes to keep her alive, but will she want to leave him forever when she learns the truth?
---
What do you think about this review?
Comments
1 comment posted.
Re: A Modern Day Fairy Tale With a Vampire Twist

Oh, Oh, Oh!! This book sounds so good! I bet it's filled with all kinds of fun
things. It has just made it to the top of my Wish List! Gotta have it. :-)
(Connie Fischer 4:03pm July 23, 2012)
Registered users may leave comments.
Log in or register now!