"An unlikely pair finding love at Christmas time."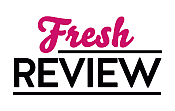 Reviewed by Kay Quintin
Posted November 24, 2011

Jacqueline Grey, a spoiled young woman from an upper class family, strikes out on her own traveling from Dallas to L.A. Determined to prove herself to her father, Jacquie plans to become an independent woman without the aid of her family. She believes everything is going south when she has a minor fender bender in Tombstone, Arizona. Choya Barnett and his 7 year old son, Robbie, take her under their wing when she loses her wallet with her IDs, credit cards and cash.
Jacquie is offered a job as housekeeper at Choya's remote ranch until after Christmas to earn enough to pay her car damages and continue to her original destination. Drawn to the handsome stranger, they each draw up their list of rules to co-habitate with "no kissing" at the top of Jacquie's list. Of course Choya ignores this rule as often as possible. Jacquie is finally fed up with trying to avoid the handsome man and goes home. Will Choya chase after her? Will Jacquie realize she made a mistake?
Within TO SANTA WITH LOVE, Janet Daily has yet again written a wonderful story of love, found at the greatest time of year, between two unlikely people. Her story is full of excitement and filled with true love and caring. I have been an admirer of Janet Daily for a very long time and will continue to seek out her stories of real people in a real world.
SUMMARY
The holidays are coming. . .and free-spirited Jacquie Grey plans to head west and start a whole new life. Her solo road trip is going great--until she collides with rancher Choya Barnett in Arizona. Good thing that no one's hurt. But she can't afford to fix her car until he proposes hiring her to take care of his little boy and his house. Too bad it's only temporary--the tall, handsome Choya is serious temptation. . .
Until You Find It. . .
Jacquie and Choya begin an unlikely friendship, fueled by a fierce, unspoken attraction and a desire to find something real they can each hold onto. Before they know it, Christmas and all its joys are around the corner--along with the wonderful gift of lasting love. . ..
---
What do you think about this review?
Comments
1 comment posted.
Re: An unlikely pair finding love at Christmas time.

I like the review alot, but then I love christmas stories with a happy ending. I also like Janet Dailey's books alot!
carolefiore@yahoo.com
(Carole Fiore 7:13pm November 27, 2011)
Registered users may leave comments.
Log in or register now!