"Sometimes it is finding the spark of happiness amongst the chaos that matters."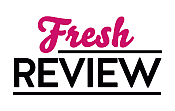 Reviewed by Heather Lobdell
Posted July 5, 2011

Contemporary | Women's Fiction Contemporary
THE REALM OF THE HUNGRY SPIRITS was a blend of religion, culture, and concepts. I thought that author Lorraine Lopez did an excellent job of meshing all aspects of American life, especially that of living in San Fernando Valley. I loved the blend of languages that she used throughout the story. The way that Lopez portrayed religion was also unique. The main character, Marina Lucero, comes from a mix of religions in her younger days and is struggling to find her way through different beliefs and ideas. The story also portrays life in most neighborhoods well. We all have that neighbor that seems to have the whole family shacked up with them. We all have the drunks down the street and some of us even have the wife beater next door, who we struggle to understand and help. As a setting this story was very easy to relate to. THE REALM OF THE HUNGRY SPIRITS is a book about everyday life and the hungry spirits that almost seem to invade our very lives.
Marina Lucero is a collector. Where some people have plates, figurines, and newspapers; Marina is collecting people. Her home has become overrun with other people; people in need of Marina's hospitality and cooking, and a roof over their heads. While Marina is struggling to find her faith in life, she continually finds herself helping those in need. Now her home is no longer her sanctuary and one trouble after another seems to be haunting the people around her. From the wayward nephew who got kicked out of her sister's house, to another sister's ex-boyfriend, the abused woman from next door, or her alcoholic sister; Marina has reached her maximum capacity. As a teacher of English language learners, Marina has more than enough on her plate to keep her busy. With all the problems outside of the classroom, Marina has turned her focus to faith and religion. Marina has been rapidly absorbing anything from Gandhi, the Dalai Lama, and a "priest" who is trying to cleanse her home. However, Marina finds that it is getting harder and harder to find her inner peace amongst the chaos that has become her life. As Marina continues to struggle with her unwanted roommates she discovers that it is the little things that matter and finding joy in the disaster seems to be the only way to truly be happy.
I really enjoyed the setting and the atmosphere of this book. However I did find the story to be a little slow in parts. I thought that the story was too much like life in the way that it did not have any direct plot or action taking place. It was more a story of self-discovery and learning to handle life's everyday nonsense. Overall, I enjoyed the story and the journey that Marina embarked upon.
SUMMARY
In Buddhism, there is a place where hungry souls gather between lives awaiting rebirth so they can finally satisfy the desires that haunt them.
In the San Fernando Valley, that place is Marina Lucero's house.
THE REALM OF HUNGRY SPIRITS
For Marina Lucero, whose father transformed his life through meditation and whose mother gave hers to a Carmelite convent, spirituality should come easily. It doesn't. After a devastating relationship leaves her feeling lost and alone, she opens her home to a collection of wayward souls— the abused woman next door and her alcoholic sister, her aimless nephew and his broken-hearted best friend. Her house now full but her heart still empty, Marina then turns to the wisdom of Gandhi, the Dalai Lama, even a Santeria priest who wants to cleanse her home.
As Marina struggles to balance the disappointments and delights of daily life, she'll learn that, when it comes to inner peace and those we love, a little chaos can lead to a lot of happiness.
---
What do you think about this review?
Comments
No comments posted.

Registered users may leave comments.
Log in or register now!