"A medieval romance that proves love conquers all."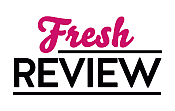 Reviewed by Suzanne Tucker
Posted October 19, 2005

Falcon of Gaveston is anxiously returning home to his betrothed, an heiress who will bring him the wealth and land for which he yearns. As a third, landless son, Falcon has to find a way to obtain a piece of England to call his own. But Falcon doesn't make it home. He's attacked and brutally beaten by a band of brigands and left for dead. Found unconscious and without memory, he's brought to Mildenhall Castle. Mariah and her aging, ailing husband, Sir Edmond, think it's a miracle. This young, virile, handsome knight must have been sent by God.
Mariah is a wife, not yet a widow, and the plan her dying husband urges upon her might leave him an heir. However, she would have to sacrifice her sacred vows. His words haunt her: "Take a lover and give me a son."
Since Falcon lives his life by a knight's code of honor and would never pursue a married woman, Mariah tells him she's a widow. It isn't long before his memory returns, and Falcon leaves Mildenhall Castle to be wed. He doesn't know that he leaves behind a woman carrying his child.
Circumstances become complicated and five years later, King Henry sends Falcon (who never married his wealthy heiress) back to Mildenhall Castle to investigate a problem that's arisen there. It seems Sir Edmond had a wife and that wife bore him a son before his death. The legitimacy of this child is in question, and therefore, so is his rightful place as heir. Falcon is dumbfounded. There are too many unanswered questions, too many feelings that have to be dealt with and too many untruths that need to be straightened out. The most important thing to Falcon is A KNIGHT'S HONOR.
This latest, delightful tale by Connie Mason is a story of love lost and love found, of strength and honor, of passion and honesty. Even amongst deceit, love conquers all. A great tale. Don't miss it.
SUMMARY
He is a miracle sent by God to save her. That is what Mariah's aged and ailing husband calls the mysterious knight who was brought unconscious to their doorstep. She has to agree that he is a maiden's dream, but she is no maiden. She is a wife, soon to be a widow, and though the course of action her dying husband urged upon her may leave him with an heir, it will lead her into terrible temptation.
When he opens his eyes upon the golden-haired woman attending his sickbed, Falcon thinks her an angel. He may have no recollection of his past, but he senses that he knows well how to please a woman. Little does he guess that the seduction he is contemplating will take him to paradise, yet put at risk—A KNIGHT'S HONOR.
---
What do you think about this review?
Comments
No comments posted.

Registered users may leave comments.
Log in or register now!