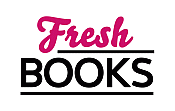 Best reads in December
//================================================== // Deprecated methods // I don't recommend the use of the following methods, // but they are included for backward compatibility. // You can delete them if you don't need them. //================================================== //-------------------------------------------------- this.set_image = function(imageobject) { // This method is deprecated; you should use // the following code instead: // s.image = document.images.myimagename; // s.update(); if (!document.images) return; this.image = imageobject; } //-------------------------------------------------- this.set_textarea = function(textareaobject) { // This method is deprecated; you should use // the following code instead: // s.textarea = document.form.textareaname; // s.update(); this.textarea = textareaobject; this.display_text(); } //-------------------------------------------------- this.set_textid = function(textidstr) { // This method is deprecated; you should use // the following code instead: // s.textid = "mytextid"; // s.update(); this.textid = textidstr; this.display_text(); } } //-->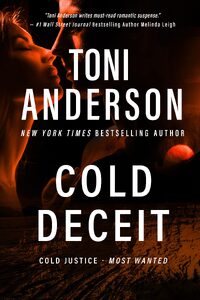 "A spectacular debut brimming with ghosts, romance, and mystery."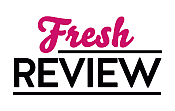 Reviewed by Melissa Kammer
Posted October 18, 2010

Sara Stevenson, the youngest daughter of the lighthouse architect Robert Stevenson, is used to living in high society and indulging her every whim. She knows what she wants, and she goes after it without any thought to the consequences. Unfortunately, this time her heart longs for a sailor named Thomas Crichton, and she knows that her family will not look favorably upon their union. In their minds, she deserves a man higher than his lowly station, but Sara learns that love has no qualms about social status. She plans to marry him without their knowledge, but he never shows at their meeting place. Where could he be? Did he change his mind?
Sara, ever willful, does not let his disappearance deter her for she knows that they will meet again; however, her family has other ideas about her future. When she announces another secret, she finds herself banished to the lighthouse on Cape Wrath. Her surroundings are rather remote, and her companions are nuisances rather than friends. Her rocky start eventually straightens out, and Sara embraces her circumstances gradually winning over the stodgy lighthouse keeper. Life is pretty mundane until a package arrives that changes everything. How will Sara respond? Will her life be flipped around once again?
Darci Hannah spins a wondrous tale of boundless love. Sara, our beloved heroine, narrates the story, and she does give a rather biased view of her trial. Though she feels abandoned by everyone she loves by being shipped off to a remote location, Sara never loses hope that her love will find her. Mysterious goings on, startling revelations, and unexpected visitors propel this story forward. Ms. Hannah is an excellent storyteller and she weaves an unusually poignant tale. THE EXILE OF SARA STEVENSON leaves quite an impression, and I am sure that the characters will linger in your mind long after the story has ended.
SUMMARY
In 1814, Sara Stevenson, the well-bred but high-spirited daughter of celebrated Scottish lighthouse designer Robert Stevenson, falls in love with a common sailor, Thomas Crichton.
On the day of their clandestine elopement, Thomas mysteriously disappears, leaving Sara heartbroken, secretly pregnant, and at the mercy of her overbearing family. Refusing to relinquish her hopes that Thomas will someday return to her, Sara is banished to an eerie lighthouse on lonely and remote Cape Wrath. There she meets William Campbell, the reclusive yet dashing light-keeper who incites her ire-and interest.
Soon Sara begins to accept her life on the cape and her growing attraction to William-until a mystifying package from an Oxford antiquarian arrives, giving intriguing clues to Thomas's whereabouts. Through her correspondence with the antiquarian, Sara slowly uncovers the story of her beloveds fate.
But what she doesn't immediately grasp is that these letters travel an even greater distance than she could have imagined-as the boundaries between time and space unravel to forge an incredible connection between a woman and a man many years apart.
---
What do you think about this review?
Comments
No comments posted.

Registered users may leave comments.
Log in or register now!