"Will Kendra's nose for trouble finally prove too much?"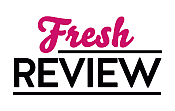 Reviewed by Vicky Gilpin
Posted July 17, 2010

Mystery Pet Lovers | Mystery Amateur Sleuth | Mystery Woman Sleuth
Kendra Ballantyne is getting tired of being a "murder magnet." She just wants to go along in life pet-sitting for great animals, spending time with her friends, hanging out with her dog, working as a lawyer in a great little firm, and enjoying quality time with her special male friend. Is that too much to ask? When you're Kendra Ballantyne, the answer is a resounding "yes!"
She barely arrives at the Brigadoon condominium complex to pet-sit her friend Wanda's charges before inadvertently landing in the middle of a renter's dispute over whether or not animals should be allowed in the buildings. After that, events spiral out of control when the "murder magnet" strikes again. Luckily, she has a great man and wonderful animals to spend time with, but a dear friend is finally getting fed up with Kendra's nose for trouble. Not only is Kendra trying to covertly catch a killer, she has to deal with an escape-artist kitten who has a knack for being in the wrong place at the wrong time.
Longtime fans, as well as new readers, will love FELINE FATALE. In addition, the news that Johnston may be doing a spin-off series about an animal rescuer is also exciting!
SUMMARY
While visiting her friend Wanda, Kendra Ballantyne sets off a squabble over the building's animal policy. One week later, an anti-pet board member is found dead in Wanda's apartment. Now, Kendra must start sniffing around for the real killer.
---
What do you think about this review?
Comments
No comments posted.

Registered users may leave comments.
Log in or register now!