"His job was to please her...not to steal her heart."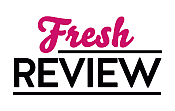 Reviewed by Suzanne Tucker
Posted April 15, 2009

Lady Isabella Riley has always known she's different. She has a passion about her that leads her to unladylike thoughts. Instead of fantasizing about such things, Isabella wants to experience them. Caught in a compromising situation one fateful night, Isabella knows her only hope of becoming worthy once again of being Phillip's sister is to wed a stranger -- Lord Stirling. A kind and gentle man he is not.
Five years of loneliness has passed with Isabella abandoned in Scotland with only her roses and books as company. Then her cousin, who's visiting from France, comes up with a solution to fill Isabella's lonely days and nights. What she needs is a handsome man who can give her some attention with no expectations other than the obvious.
Mr. Gideon Rosedale arrives at Isabella's estate for a fortnight...of what? He does not yet know, but he will soon find out. Gideon earns his living pleasuring women. Long ago, he realized physical assets could not fill the void where a family should reside. If anything, it makes him understand just how alone he is in the world. And as he stands on Isabella's front lawn overlooking her gardens, he knows why he is here. Lady Stirling is lonely.
Their hours together are thoroughly enjoyable with time passing too quickly. Gideon carefully guards the boundaries where true emotion crosses with physical pleasure. In his business, that is a must. But somehow his "Bella" keeps slipping beneath his defenses. It is simple arrogance to believe he has met a woman who truly intrigues him. Gideon is thankful to have recognized it this early as "something that can never be."
Talk to a passionate woman who has met a kind man, a man who gives her confidence and the courage to simply be herself, a man who truly makes her feel alive for the first time in her life, an ideal companion who makes her forget he has been hired; such a woman with a full heart will stop at nothing to have that man. Gideon must remain with her and she will see to it that it happens. And Gideon is deserving of just as much happiness. He must stop thinking of Bella as a client and start thinking of her as the woman he loves.
Ms. Collins has written a very tender and passionate love story that really tugs at your heartstrings. Her characters are lovely, imperfect people who are strong, courageous and good. The plot gently moves forward revealing intriguing and unexpected twists that turn an adventure of the heart into an adventure of a lifetime. HER LADYSHIP'S COMPANION is exciting, thrilling, sensual and pure reading bliss.
SUMMARY
A debut novel of erotic intensity set in the Regency era.

In the Scottish countryside of Selkirk, Lady Isabella Stirling resides at Bowhill Park, serving penance for a sin that nearly ruined her family. For five years she has been condemned to a loveless marriage and confined to the estate where she does little more than tend her rose garden. With her husband absent for months at a time and few visitors, Bella lives a lonely existence, denying the passions that burn within her very soul.

Then her cousin comes for a visit and makes an outrageous suggestion: what Bella needs is a lover. A hired lover. Despite her need, Bella says no. But soon Mr. Gideon Rosedale arrives—and he is at her service for two weeks. Indulging in what she intends to be a harmless flirtation, Bella is overcome by Gideon's intoxicating presence. And when she at last permits him to satisfy her desires, she discovers she's done the unthinkable—she's fallen in love.
---
What do you think about this review?
Comments
No comments posted.

Registered users may leave comments.
Log in or register now!