"Two suspenseful, sexy, and sassy paranormal romance stories!"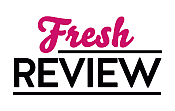 Reviewed by Rachael Dimond
Posted October 6, 2008

Paranormal | Romance Anthology
In Miss Congeniality by Shelley Laurenston, Dr. Irene Conridge has no time in her life for a man. She isn't interested in sex, making friends, or having a boyfriend. She's a workaholic and would rather have her nose in a book then hang out at the mall.
Irene first met Niles Van Holtz at college when she was a guest professor and him a student. He tried to put the moves on her then but she wanted nothing to do with him. Despite Irene's obvious disinterest in Holtz, he still pursues her constantly. When Irene ends up in a scuffle with some wild animals, Holtz is the one to come to her rescue.
Holtz is a werewolf and knows that Irene will be targeted again if he doesn't mark her as his. But how do you mark someone who doesn't want anything to do with you? In the mean time, bad guys are after Irene and while her friendship is still developing between her and Holtz, she chooses not to inform him of this little tidbit.
Will Irene's secret put her life in jeopardy? Will Irene finally give in to Holtz's charm and realize he isn't so bad?
Miss Congeniality is a fun werewolf story with a healthy dose of romance and some suspense to keep readers riveted. This was the first story that I've ever read by Laurenston and I found it to be enjoyable. Overall, Miss Congeniality is a nice short read that romance readers are sure to enjoy.
In Wicked Ways by Cynthia Eden, Miranda Shaw is a high school computer teacher whose past relationships both failed leaving her with not one, but two ex fiancés. After meeting a man named Paul Roberts online, she decides to meet him for a date. Paul quickly becomes the Date from Hell when his fangs come out and he starts biting and sucking blood from Miranda.
Luckily, Miranda's handsome new neighbor, Cain Lawson, comes to her rescue after hearing her screaming. After some researching of Paul Roberts, they discover he is quite dangerous and they must find him before he attacks again.
Despite being terrified of the vampire, Miranda isn't scared of Cain even though he's a Shifter. She finds him extremely sexy and while hunting their prey, a relationship starts to develop between them.
Together Miranda and Cain hunt for Paul, a serial killer vampire, who is on a murdering spree and won't stop until someone kills him. Will they be able to find this dangerous vampire and put an end to the murders? Will Cain be able to protect Miranda from this vicious killer?
Wicked Ways is an exciting paranormal romance story with tons of suspense and excitement. I adored the characters, the romance, the suspense, and the twists. Cynthia Eden has a fantastic short story in this anthology and readers will be pleasantly surprised on how great it really is. Overall, WHEN HE WAS BAD was a very enjoyable read and I look forward to reading more books by both authors.
SUMMARY
Shelly Laurenston - Miss Congeniality
It's those damn stockings that get me every time. They have this sexy little line down the back and I can't help but stare at her legs…constantly. And you'd think she'd be all over me like every other female in the Seattle area. I'm young, good looking, and one day I'll be Alpha Male of my family's Pack. But Professor Irene Conridge acts like I don't even exist. How is that possible? Now she's got enemies coming out of the woodwork and I have to protect her. Why? Because that's the kind of man I am. Yes, I am that amazing. Of course, it doesn't hurt that while I work to secure her safety, she'll be hanging out at my house. That's hours…days even that I've got Irene Conridge right where I want her.
Cynthia Eden - Wicked Ways
I'm too dangerous for her. I know it, but I can't get my sexy new neighbor out of my head. When I hear her scream one night, the absolute last thing I expect to see is Miranda Shaw—star of my hottest fantasies—being attacked by a vampire. Now the undead jerk is after her, and I'm the only thing standing between the beautiful lady and a killer who just won't stop. Well, too bad for him, because that vamp has just made the worst mistake of his afterlife—he's tangled with a shifter. And Miranda, well, she's so busy watching out for him that she won't see me closing in on her—not until it's too late—and I'm about to show her just how wild I can get…
---
What do you think about this review?
Comments
No comments posted.

Registered users may leave comments.
Log in or register now!