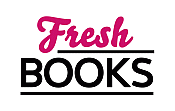 Fall into September books you'll love
"Pendergast returns -- stop what you're doing and read!"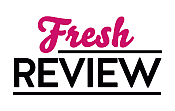 Reviewed by Morgan Chilson
Posted September 16, 2007

Thriller Paranormal - Supernatural | Suspense
Aloysius Pendergast and his ward, Constance Greene, trekked a hard trail to find solace and learning at the Gsalrig Chongg monastery. What they don't expect is to find a need in this peaceful place for Pendergast's FBI talents. But the monks have a task for Pendergast -- he must find a mysterious box that was taken from the monastery before it can unleash evil on the world.
Pendergast, not one to be daunted by a little world saving, sets off, leaving Constance to continue her studies at the Tibetan monastery. But soon, he realizes this was more than a simple theft and Constance joins him to aid the investigation. The two find themselves on a luxury cruise, sure that the missing artifact is there, but not quite sure who has it. As strange things start to happen aboard ship and even Pendergast is affected, they at last understand that whatever is secreted in the stolen box can indeed destroy the world.
This is an appropriately named book in the Pendergast series -- its dark delving into the spirit world will leave you looking furtively over your shoulder, wondering if something evil is lurking behind you. I am a huge fan of Preston and Child and this excellent writing team has yet to let me down. Superb characterization, heroic characters with intriguing foibles and a plot that says "You're not going to sleep tonight" -- how can you resist? Be sure to read the rest of the series, too.
SUMMARY
Pendergast has taken Constance on a whirlwind Grand Tour, hoping to give her closure and a sense of the world that she's missed. They head to Tibet, where Pendergast intensively trained in martial arts and spiritual studies. At a remote monastery, they learn that a rare and dangerous artifact the monks have been guarding for generations has been mysteriously stolen. Pendergast agrees to take up the search. The trail leads him and Constance to the maiden voyage of the Queen Victoria, the world's largest and most luxurious passenger liner--and to an Atlantic crossing fraught with terror.
---
What do you think about this review?
Comments
No comments posted.

Registered users may leave comments.
Log in or register now!