A love story with magical interruptions
Tor
October 2006
On Sale: October 17, 2006
Featuring: Holly McClure; Evan Lachlan
400 pages
ISBN: 0765315327
EAN: 9780765315328
Hardcover
Add to Wish List

There is magic in the big city...literally. New York City has a small, and by preference discrete, population of witches and wizards who live and love and go dancing just like everyone else. Holly McClure is one of them, a successful writer who tries to ignore her heritage, except when the local Magistrate needs her special gift in his coven. Holly is far more interested in Evan Lachlan, the handsome federal marshal who works with her best friend, assistant district attorney Susannah Wingfield.But trouble is coming to the City in the form of a black coven run by a murderous psychopath, and deputy marshals and ADAs are powerless to deal with that kind of crime. The danger to Holly is extreme, for her special gift is the power of her blood to strengthen and bind any spell, for good or for evil. Holly's passionate love affair will be derailed by those who want to drain her for their own purposes. In the end it will be magic against magic, and Holly McClure will have to risk all for life and love.

Our Past Week of Fresh Picks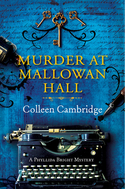 MURDER AT MALLOWAN HALL
by Colleen Cambridge
Featured as Fresh Pick on October 25, 2021
The first in an exciting new historical mystery series set in the home of Agatha Christie!Colleen Cambridge's charming and inventive new historical series Read More »
Delightful mystery featuring Agatha Christie's housekeeper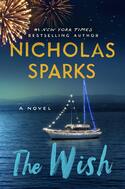 THE WISH
by Nicholas Sparks
Featured as Fresh Pick on October 24, 2021
From the author of The Longest Ride and The Return comes a novel about the enduring legacy of first love, and the decisions that haunt Read More »
Beautifully told and filled with heartfelt emotions...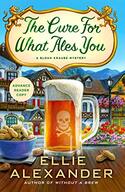 THE CURE FOR WHAT ALES YOU
by Ellie Alexander
Featured as Fresh Pick on October 23, 2021
Amateur sleuth and brewer Sloan Krause contends with her past--and a murder related to it--in The Cure for What Ales You, another Read More »
Trouble is Brewing Along with the Craft Beer in the Fifth Sloan Krause Mystery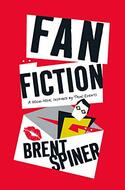 FAN FICTION
by Brent Spiner
Featured as Fresh Pick on October 22, 2021
Brent Spiner's explosive and hilarious novel is a personal look at the slightly askew relationship between a celebrity and his fans. If the Read More »
Brent Spiner becomes the target of a dangerous stalker when a fan becomes a crazed fanatic.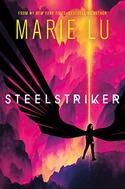 STEELSTRIKER
by Marie Lu
Featured as Fresh Pick on October 21, 2021
Explosive action and swoon-worthy suspense collide in Steelstriker, the riveting conclusion to the Skyhunter duet from #1 New York Times bestselling Read More »
Beautiful action scenes and captivating characters... you're guaranteed to enjoy this one!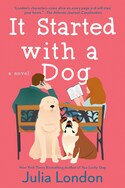 IT STARTED WITH A DOG
by Julia London
Featured as Fresh Pick on October 20, 2021
Thanks to an accidental phone swap, two adorable rescue pups, and a coffeehouse clash, a holiday flirtation goes to the dogs and hilarity ensues, from Read More »
A lighthearted story that read like a rom-com movie!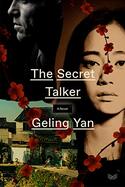 THE SECRET TALKER
by Geling Yan
Featured as Fresh Pick on October 19, 2021
Combining the dark twists of The Silent Patient with the unsettling beauty of The Vegetarian, a tense, gripping, and wholly original psychological Read More »
Talking to stranger on the internet can have a good outcome is my takeaway from The Secret Talker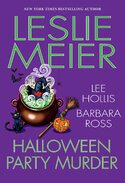 HALLOWEEN PARTY MURDER
by Leslie Meier, Lee Hollis, Barbara Ross
Featured as Fresh Pick on October 18, 2021
Small town traditions are celebrated throughout Maine during the holiday season. But when it comes to Halloween, some people are more than willing to reap Read More »
Cheeky, sassy, and entertaining Halloween cozy mystery trio