"Love is in the eye of the beholder, or the one being held. Is its magic strong in the face of evil?"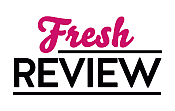 Reviewed by Jacqueline Fleming
Posted April 18, 2007

Holly Elizabeth McClure is a world renowned novelist. Her ability to weave a tale has gained her a huge fan club and wealth. She is also a witch, but her abilities are limited. She can only perform small spells. For her safety, only her circle knows she is a 'spellbinder'. With the gift of even the minutest amount of her blood given to another, it can amplify their magic dramatically.
Marshall Evan Liam Lachlan is a duty bound officer of the law assigned to protect United States District Court Judge Elias Bradshaw. Stable and honest, he is a depiction of his career. His relationship with Holly is blocked by events from his childhood, and prevents him from committing to or surrender his control to a power greater than his own.
Holly participates when an intervention is performed. A witch, Denise Josephe is practicing harmful magic in the open, amongst innocents. It is against New York magistrate's, Judge Elias Bradshaw's rulings. Any further revealing of Denise's true nature would reveal further members and cause a disturbance. Holly's blood is used in the ceremony to take the witch's 'measure': a rope that symbolizes Denise and links with her ability to perform magic. Should it be broken, it would mean her death or her loss of ability to perform any magic. Angry, Denise vows vengeance against the one person she recognizes: Holly.
Holly is introduced to Marshall Lachlan by her best friend, Susannah Wingfield. Holly respects and loves Evan for his strength, honesty, and faithful responsibility to duty, no matter that he sees and understands the fallibility of others. That same code of ethics could easily breakup their relationship.
The Judge enlightens Lachlan as to Holly's career. She is a very wealthy novelist. Lachlan believes that even the absence of truth is a lie, and feels she should have been forthcoming. Evan's pride is scorched. How could he think he'd be able to support her in the lifestyle she was familiar with when with one book sale, she makes more than he made over a career?
When a solution is reached, the romance between Holly and Evan deepens. Holly magically sparks a fire in front of him. She admits she's a witch. In opposition to her fears Evan accepts this new aspect of her and instead learns more about her art.
Her honorary uncles, Alex and Nicky visit for an all too obvious excuse to check out Evan. When they had sold their book store, they had assumed it would stay the same. Instead its new age shop personae has been corrupted and they're left feeling unsettled. Holly meets the proprietor, Noel, but the store seems innocent enough. On Beltane Denise accepts an invitation at Long Island. During the satanic ritual, a young man is murdered, and the only evidence points to Denise. Her only means of defense is to admit that the true suspect is Noel. Noel is into black magic, far deeper and sinister than anything Denise had dabbled in before. She doesn't trust that she won't be his next victim.
On the justice steps near riot occurs and Evan takes justice into his own hands and punches the Reverend, the father of the young man murdered. His job suffers the consequences of his actions. His manhood is shattered and he breaks his relation off with Holly.
To paraphrase Ms. Rawn, 'If you're disappointed that this isn't like one of her other novels,' you'll be missing out by passing up this great read. SPELLBINDER by Melanie Rawn is a wonderfully well written novel. Ms. Rawn takes the reader from the beginning of a relationship, the first declaration of love, its loss, and its healing. These issues are not settled overnight, but through time and patience. In as few pages as possible, Ms. Rawn tells us that not just days, but sometimes months have passed. When flash backs are used, I had no problem with understanding how old the character was and grasping again who the secondary characters were in relationship to the flash back. It's good to have you back, Ms. Rawn!
SUMMARY
There is magic in the big city...literally. New York City has a small, and by preference discrete, population of witches and wizards who live and love and go dancing just like everyone else. Holly McClure is one of them, a successful writer who tries to ignore her heritage, except when the local Magistrate needs her special gift in his coven. Holly is far more interested in Evan Lachlan, the handsome federal marshal who works with her best friend, assistant district attorney Susannah Wingfield.But trouble is coming to the City in the form of a black coven run by a murderous psychopath, and deputy marshals and ADAs are powerless to deal with that kind of crime. The danger to Holly is extreme, for her special gift is the power of her blood to strengthen and bind any spell, for good or for evil. Holly's passionate love affair will be derailed by those who want to drain her for their own purposes. In the end it will be magic against magic, and Holly McClure will have to risk all for life and love.
---
What do you think about this review?
Comments
No comments posted.

Registered users may leave comments.
Log in or register now!