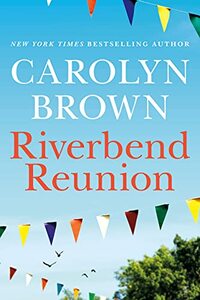 Montlake
June 2022
On Sale: June 14, 2022
ISBN: 1542038243
EAN: 9781542038249
Kindle: B09HTPM8W9
Paperback / e-Book / audiobook
Add to Wish List

Back home is the best place to start over in a heart-stirring Texas romance about friendship, second chances, and small-town scandals by New York Times bestselling author Carolyn Brown.
Riverbend, Texas, doesn't look like the crossroads of anywhere. But for four high school besties reuniting after twenty years, it's a place to unpack a lot of baggage.
Risa's headed for divorce, Mary Nell's been kicked to the curb by her leech of a boyfriend, and Haley was just blindsided by a shocking family secret. But restless army veteran Jessica Callaway, looking to plant roots, has an idea: corral her fellow former cheerleaders and renovate an abandoned church smack-dab in the middle of three dry counties into a bar. Throw in a grill and Wade Granger—a onetime nerd turned surprisingly crush-worthy investor—and their lives are on tap for a turnaround. Amen to that.
Except for one hitch: the white-clapboard dream is causing a ruckus. With a renewed bond, hard work, and the promise of romance, Jessica and her friends aren't backing down. For Riverbend, this is going to be a homecoming—and a scandal—to remember.
Start Reading RIVERBEND REUNION Now

Our Past Week of Fresh Picks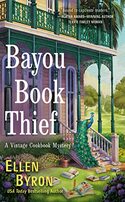 BAYOU BOOK THIEF
by Ellen Byron
Featured as Fresh Pick on July 4, 2022
Twenty-eight-year-old widow Ricki James leaves Los Angeles to start a new life in New Orleans after her showboating actor husband perishes doing Read More »
A Fun New Vintage Culinary Cozy Mystery Series Set in The Big Easy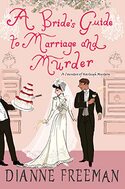 A BRIDE'S GUIDE TO MARRIAGE AND MURDER
by Dianne Freeman
Featured as Fresh Pick on July 3, 2022
On the eve of her marriage to George Hazelton, Frances has a great deal more on her mind than flowers and seating arrangements. The Connors Read More »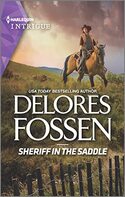 SHERIFF IN THE SADDLE
by Delores Fossen
Featured as Fresh Pick on July 2, 2022
To uphold the law…will she take down her ex? The town wants her to arrest her former boyfriend for a murder Read More »
Great armchair detective story.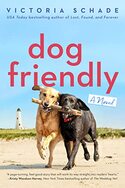 DOG FRIENDLY
by Victoria Schade
Featured as Fresh Pick on July 1, 2022
Exhausted veterinarian Morgan Pearce is feeling overworked and under-thanked, so when two favorite clients ask her to watch their special needs senior dog in Read More »
Equal billing for the human and canine stars of this story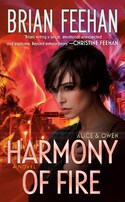 HARMONY OF FIRE
by Brian Feehan
Featured as Fresh Pick on June 30, 2022
The We—beings who existed long before humans ever did, filled with powerful magic—walk among us. Owen and Alice are both etherealists Read More »
Can their love defeat the deadly enemy?
BEHIND CLOSED DOORS
by Shannon McKenna
Featured as Fresh Pick on June 29, 2022
He can't stop watching her…Surveillance expert Seth Mackey is mesmerized by Raine Cameron, the gorgeous blonde he's been monitoring Read More »
Secrets and danger fill the pages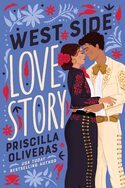 WEST SIDE LOVE STORY
by Priscilla Oliveras
Featured as Fresh Pick on June 28, 2022
A heart-stirring romance of star-crossed love, feuding familias, and the bonds of sisterhood by USA Today bestselling author Priscilla Oliveras. Two familias in Read More »
A chance encounter, a magical kiss - could it be what it takes to break up a decades-long feud?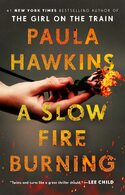 A SLOW FIRE BURNING
by Paula Hawkins
Featured as Fresh Pick on June 27, 2022
The scorching new thriller from the #1 New York Times bestselling author of The Girl on the Train. "A Slow Fire Burning twists Read More »
A Haunting Story!