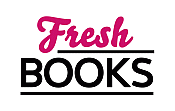 Summer reads begin in June!
"Working together makes everyone stronger"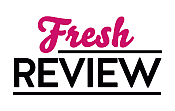 Reviewed by Sandra Wurman
Posted June 18, 2022

Longtime friends, who had somewhat drifted apart are faced with decisions about their future. All have returned to their hometown. All are adjusting to huge changes in their lives. Some of their own making, and some are due to circumstances beyond their control. But the closeness of these friends is morphing into a joint business venture. All need help in getting themselves back in their feet. Some more than others. But to have a group of friends in your corner is priceless.

When faced with self-serving attitudes from some of the town's churchgoers, this group will need all their ingenuity and heart. As one so rightly said - you can't fix stupid. But learning how to circumvent them is possible.

Jessica is returning from her tours of duty. She inherited her uncle's church building. It never actually worked out as a church because there were too many in the area already. Jessica is trying to envision this building as something valuable. Three of Jessica's friends are back in town as well. All picking up the pieces of their lives. Looking forward to having a place of their own. A new life. Jessica's church building just may be the sanctuary for all of them.

Enter Wade, who is also back from a tour of duty. His family is all gone now. Wade somehow winds up with this group of women who want desperately to stay. Once again Jessica's building could be his anchor.

Decision made. Uncle Elijah's church was going to be a bar and grill. All it would take is hard work and diligence. Not to worry, they have a fabulous group ready to pitch in and become a team.

Carolyn Brown writes from her heart and soul. Never more apparent than with RIVERBEND REUNION. Country music mixed with some gospel songs make for an amazing playlist. Each character is developed with kindness and care, even when we can't ever be in their corner. The women in RIVERBEND REUNION are living proof that you can be anything you want. No one should be made to feel inadequate or dismissed. These women formed their own unique family along with some special men. Carolyn Brown invites us in to see how these women learn strength. Lovely story that makes you all want to hallelujah. No one should ever feel disrespected and used. Carolyn Brown doesn't suffer fools and in RIVERBEND REUNION you realize that everyone can be a winner.
SUMMARY
Back home is the best place to start over in a heart-stirring Texas romance about friendship, second chances, and small-town scandals by New York Times bestselling author Carolyn Brown.
Riverbend, Texas, doesn't look like the crossroads of anywhere. But for four high school besties reuniting after twenty years, it's a place to unpack a lot of baggage.
Risa's headed for divorce, Mary Nell's been kicked to the curb by her leech of a boyfriend, and Haley was just blindsided by a shocking family secret. But restless army veteran Jessica Callaway, looking to plant roots, has an idea: corral her fellow former cheerleaders and renovate an abandoned church smack-dab in the middle of three dry counties into a bar. Throw in a grill and Wade Granger—a onetime nerd turned surprisingly crush-worthy investor—and their lives are on tap for a turnaround. Amen to that.
Except for one hitch: the white-clapboard dream is causing a ruckus. With a renewed bond, hard work, and the promise of romance, Jessica and her friends aren't backing down. For Riverbend, this is going to be a homecoming—and a scandal—to remember.
---
What do you think about this review?
Comments
No comments posted.

Registered users may leave comments.
Log in or register now!