An emotionally satisfying story...
Center Street
April 2005
Featuring: Ali Daniels; Cody Gunner
256 pages
ISBN: 0446529672
Hardcover
Add to Wish List

Bestselling author Karen Kingsbury delivers a major new novel about a young couple whose powerful love must face the ultimate challenge. Cody Gunner has no use for real love. Abandoned as a child by the person he needed the most, he swears he will never allow himself to lose again. Ali Daniels denies love as well. Carrying a terrible secret, she lives life to the fullest, taking risks and refusing relationships. When Cody and Ali meet, their first instinct is to hide behind their emotional walls, seemingly doomed to repeat the patterns they have established for most of their lives. But their attraction is too strong, and soon they're doomed in another way--for neither can avoid falling in love, regardless of the consequences. Only after three years--a thousand tomorrows later--do they realize at what cost their relationship comes. In the end, they must decide if love is worth the ultimate price.

Our Past Week of Fresh Picks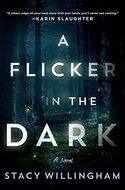 A FLICKER IN THE DARK
by Stacy Willingham
Featured as Fresh Pick on January 17, 2022
From debut author Stacy Willingham comes a masterfully done, lyrical thriller, certain to be the launch of an amazing career. A Flicker in the Dark Read More »
A haunting psychological thriller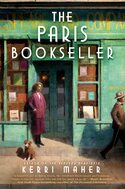 THE PARIS BOOKSELLER
by Kerri Maher
Featured as Fresh Pick on January 16, 2022
The dramatic story of how a humble bookseller fought against incredible odds to bring one of the most important books of the 20th century to Read More »
History comes alive in a sparkling tale of the 1920s Paris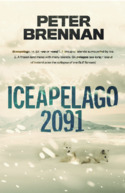 ICEAPELAGO 2091
by Peter Brennan
Featured as Fresh Pick on January 15, 2022
It's thirty years since the collapse of the Gulf Stream and the arrival of the tsunamis from La Palma and the Eriador Ridge off Read More »
This dystopian thriller will chill you to the bone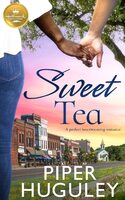 SWEET TEA
by Piper Huguley
Featured as Fresh Pick on January 14, 2022
Southern traditions, history, and hope come together in author Piper Huguley's heartfelt romance from Hallmark Publishing.Althea Dailey has succeeded beyond her wildest Read More »
Homecoming to Milford, Georgia; times have changed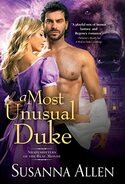 A MOST UNUSUAL DUKE
by Susanna Allen
Featured as Fresh Pick on January 13, 2022
Bridgerton meets Werewolves Within in this sparkling shapeshifter Regency romance mixed with humor, steamy chemistry, and fantasy. The Duke said he'd Read More »
The perfect mix of classic regency love story and sweet supernatural fairy tale!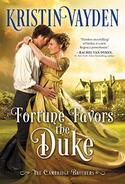 FORTUNE FAVORS THE DUKE
by Kristin Vayden
Featured as Fresh Pick on January 12, 2022
The new Duke has a proper scandal brewing. Quinton Errington is perfectly happy teaching at Cambridge, with his elder brother carrying the duties of being Read More »
Can a broken heart find a new love?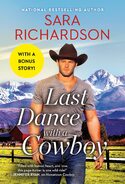 LAST DANCE WITH A COWBOY
by Sara Richardson
Featured as Fresh Pick on January 11, 2022
Can this wandering cowboy convince his first love that he deserves a second chance in a charming contemporary romance for fans of New York Read More »
Saving a Colorado vineyard requires a fake engagement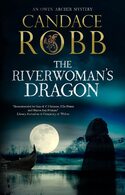 THE RIVERWOMAN'S DRAGON
by Candace Robb
Featured as Fresh Pick on January 10, 2022
When the wise woman Magda Digby is suspected of murder, Owen Archer sets out to prove her innocence in this intricately plotted medieval mystery.May Read More »
Return to fourteenth century York with this crime story